Category : Country : China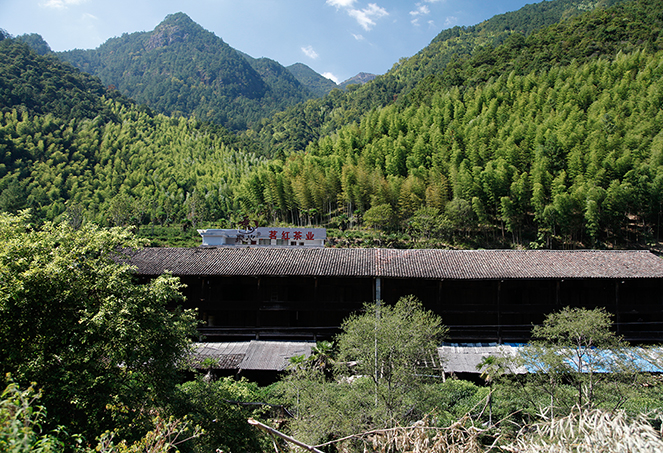 Calling all smoked teas connoisseurs! It is here, in a Chinese regional park in the north of Fujian province, that all lapsang souchongs were produced for two hundred years. The origins of this tea date back to the 19th century, when a high-ranking Chinese army officer requisitioned the tea factory that stood here before this one, to house his regiment, leaving the farmer no choice but to dry his tea outside, over burning spruce roots. Which is how smoked tea came about.
Posted in Country : China by François-Xavier Delmas | Tags : Fujian, lapsang souchong, smoked tea
Every year my friend Gary, who lives in Kunming and runs a tea store there, sends me lots of pu erh samples. Raw pu erhs, cooked pu erhs, pu erhs in cake form or loose, pu erhs of every age, from very young to very old. I always look forward to receiving them. I've known Gary for more than 20 years. He was young when we met and was working for the state organisation in charge of exporting Yunnan teas. He has an excellent knowledge of all the teas produced in south-west China. Tea is his life.
Posted in Country : China by François-Xavier Delmas | Tags : Country : China, Kunning, pu erh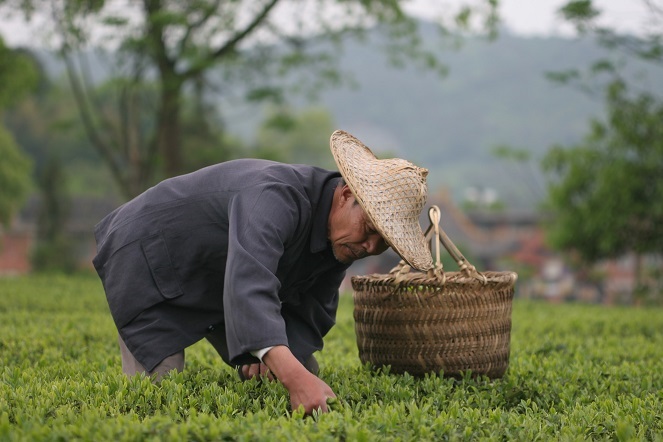 The process of buying tea in China is not what it used to be. Only 20 years ago only the state had the authority to export tea, and every Chinese tea was given a specific reference. Expert tasters would travel the whole country, visiting each tea factory and tasting each tea before giving it a reference number. For example a Grand Yunnan Imperial was given a grade of 6112.
Things have changed a great deal since then. Today those Chinese experts have gone, no doubt to the private sector, and domestic consumption has increased dramatically. Demand now outstrips supply, pushing prices up. And nobody thinks to remember how it was done 20 years ago.
Posted in Country : China, Professional tasting by François-Xavier Delmas | Tags : Country : China, Tea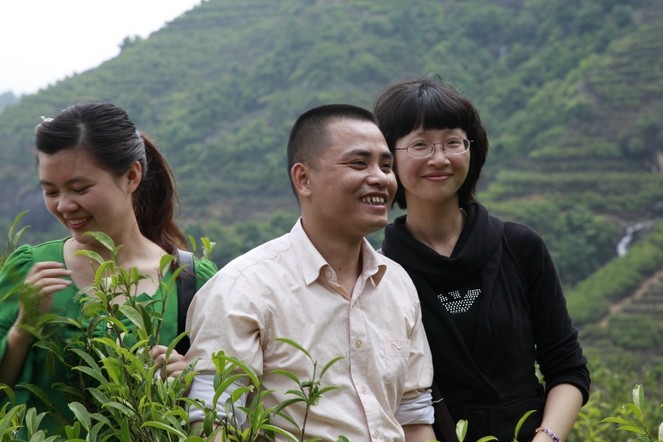 Feng Huang Dan Cong, or Phoenix Tea, is one of the rarest China teas. Just a handful of farmers, including the Huang family, seen here, whom I was delighted to photograph, process these large leaves whose lingering bouquet evokes flowers, fruits, wood and spices by turn. If you love fine teas you should taste this at least once in your life.
Posted in Country : China by François-Xavier Delmas | Tags : Grands Crus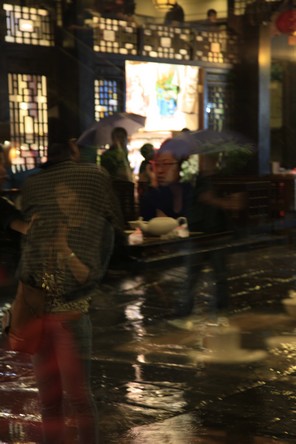 A while ago, in Tunxi in China, I was eating my evening meal in a tea house. Outside it was raining. I used a slow shutter speed to photograph the movement of passers-by, and the reflections of the city on the wet pavements. The window reflected the interior of the establishment. Feeling mischievous, I took a photo of the teapot on the neighbouring table, walking over the silhouettes of people outside.
Tea follows us. It accompanies us. Sometimes we don't see it but it is near and does us good.
I wish you a very Happy New Year for 2014. I hope you enjoy discovering new flavours. I hope that every day you find a moment of harmony. I invite you to share these moments of happiness with your loved ones. Vivre le thé.
Posted in Country : China by François-Xavier Delmas | Tags : Country : China, tea house, Tunxi
The author
François-Xavier Delmas is a passionate globetrotter. He's been touring the world's tea plantations for more than 20 years in search of the finest teas. As the founder of Le Palais des Thés, he believes that travelling is all about discovering world cultures. From Darjeeling to Shizuoka, from Taiwan to the Golden Triangle, he invites you to follow his trips as well as share his experiences and emotions.
Articles classified by themes
Blogs on tea in English
Blogs on tea in French
Cooking
Links to Le Palais des Thés
Past travels