Palais des Thés
In 1986, François-Xavier Delmas brought together 45 friends and colleagues, all passionate about tea, to take part in his project to bring good quality teas to a wider audience and introduce them to the diverse flavours and cultures of this drink, through a totally new selection. And so Palais des Thés was created!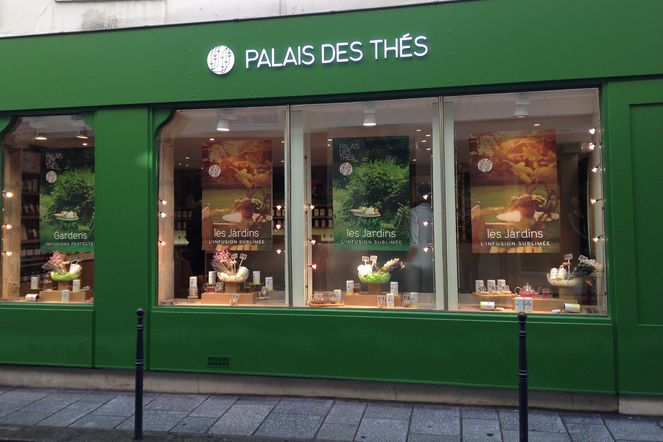 Palais des Thés is a unique enterprise driven by the passion and perfectionism of its director. First and foremost, the company is motivated by enthusiasm and pleasure rather than by conventional business logic.
Every year, François-Xavier Delmas and his team spend several months touring plantations, mainly in Asia, to source the very best teas. Thanks to its constant presence on the ground, which is unique in the world, Palais des Thés has developed a very detailed knowledge of the gardens and plantations, growing regions and techniques, and above all the people who devote their time, day in day out, to producing premium teas. Over the years, the team have had the opportunity to taste some truly exceptional teas and discover rare pluckings, veritable gems of local gastronomy that are still totally unknown in the west.
With its "grand cru" selection, Palais des Thés introduces thousands of connoisseurs to special seasonal teas and the team's favourites – the finest the world of tea has to offer. First-flush Darjeelings, new-season green teas from China and Japan, Wu Longs from Taiwan, dark teas from Yunnan… The selection is infinitely varied, the quantities often small and the availability short-lived.
Palais des Thés also applies its expertise to the creation of flavoured and scented teas, which are available from some thirty stores around France and the world, and at palaisdesthes.com, a pioneering site at the forefront of tea.
The author
François-Xavier Delmas is a passionate globetrotter. He's been touring the world's tea plantations for more than 20 years in search of the finest teas. As the founder of Le Palais des Thés, he believes that travelling is all about discovering world cultures. From Darjeeling to Shizuoka, from Taiwan to the Golden Triangle, he invites you to follow his trips as well as share his experiences and emotions.
Articles classified by themes
Blogs on tea in English
Blogs on tea in French
Cooking
Links to Le Palais des Thés
Past travels