Category : Country : India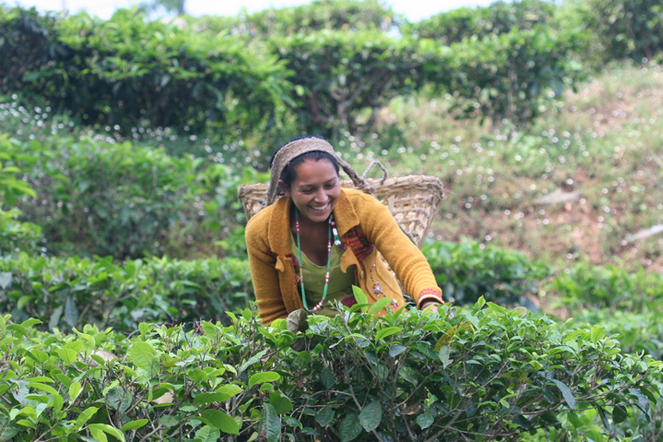 As happens every year at the same time, the first samples of first-flush Darjeelings are starting to arrive. There are never many during the first week, then during the peak of the season, around the end of March, I can taste dozens every day. Each one represents a very small batch of about 100 kilos. I have just chosen two: the Rohini "early spring" and the Longview FTGFOP1 ex-5. They are characterised by their fresh, vegetal, floral and zesty notes.
Posted in Country : India by François-Xavier Delmas | Tags : Country : India, Darjeeling, Darjeeling first flush, tea plucking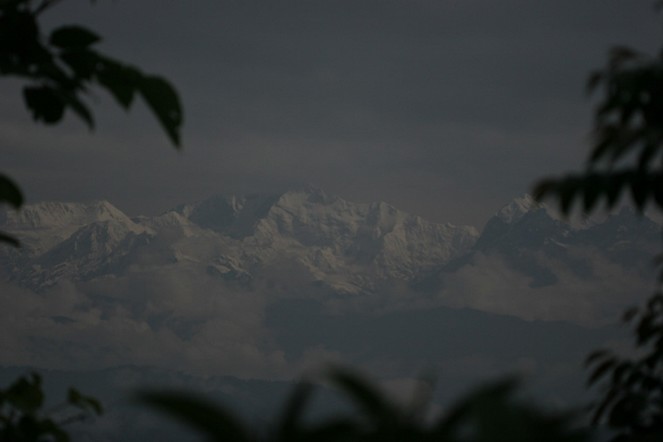 For my Parisian friends who are finding this month of January a little mild, here is the cooling and eternal snow of Kanchenjunga. This massive mountain extends from the ancient royal kingdom of Sikkim to Nepal and Tibet, just a stone's throw from Darjeeling.
Posted in Country : India, Places I like in Darjeeling by François-Xavier Delmas | Tags : Darjeeling, Kanchenjunga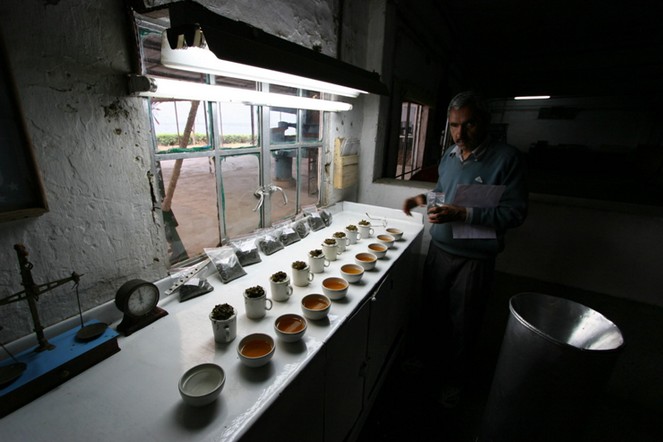 Scales, a timer, a spittoon, a cup to rinse one's mouth between two liquors if necessary, a shaft of light; everything is ready. Admittedly the building itself is showing signs of wear and tear, but that's not important; Namring teas retain their incredible aura and I'm about to taste the best of the third-flush, or autumn, pluckings.
Posted in Country : India, Professional tasting by François-Xavier Delmas | Tags : autumn flush, Darjeeling, Namring Tea Estate, tea tasting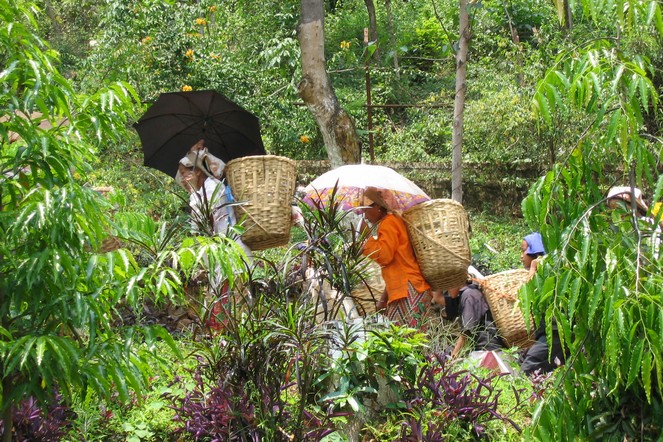 In Japan, when you receive a gift, you don't open it. You don't feel the need to. First, you admire the wrapping, then you thank the person who has given it. You are touched by their attention. You are very happy. You still don't open it.
This year, what if we too were satisfied with the happiness of receiving a gift, without wondering what it was? What if we took the time to experience fully this wonderful moment, when someone shows us how much they care?
I wish you a very happy festive season!
Posted in Country : India, Country : Japan by François-Xavier Delmas | Tags : Country : Japan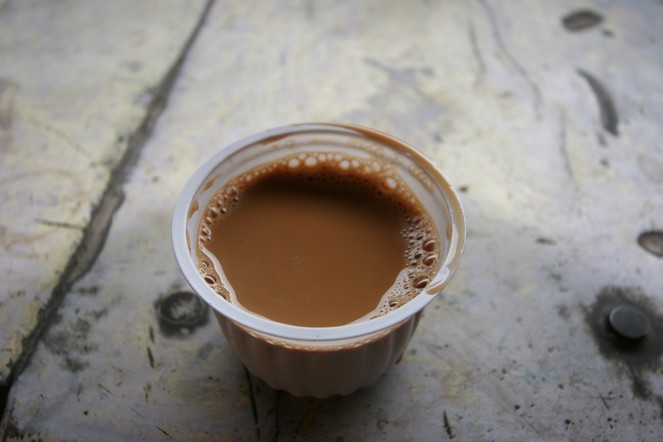 There are many ways to make tea and to drink it. Some ceremonies must be learnt, like the Japanese Cha No Yu. Other rituals have rules that are no less specific, like the British, Chinese, Moroccan, Tibetan and Russian customs, and many others. But we should never forget that for a quarter of the inhabitants of our planet, tea is the most simple drink there is. It is consumed without fanfare, anywhere, at any time of day or night; it is the most obvious thing in the world, both delicious and comforting; it is served in the street; it is tea, plain and simple.
Posted in Country : India by François-Xavier Delmas | Tags : tea ceremony, tea tasting
The author
François-Xavier Delmas is a passionate globetrotter. He's been touring the world's tea plantations for more than 20 years in search of the finest teas. As the founder of Le Palais des Thés, he believes that travelling is all about discovering world cultures. From Darjeeling to Shizuoka, from Taiwan to the Golden Triangle, he invites you to follow his trips as well as share his experiences and emotions.
Articles classified by themes
Blogs on tea in English
Blogs on tea in French
Cooking
Links to Le Palais des Thés
Past travels