Category : Country : India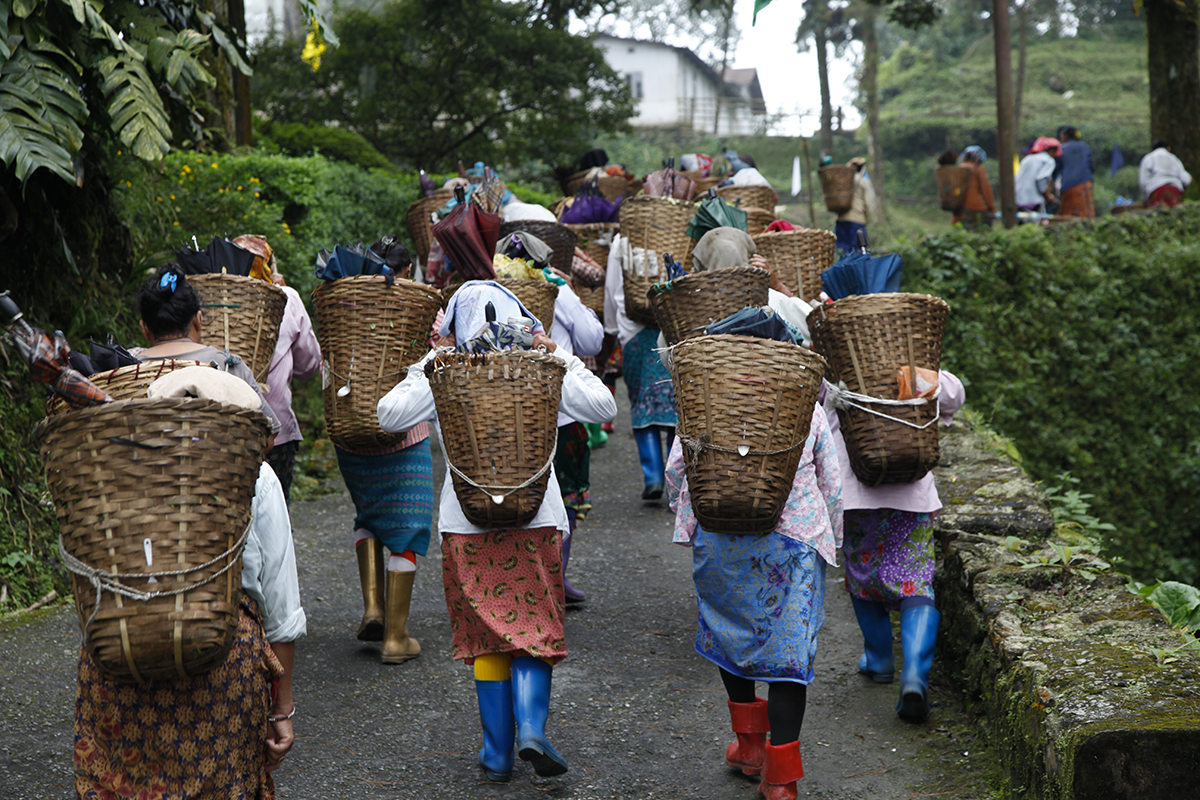 How much longer will tea be harvested by hand in India, where there is ongoing conflict over employment conditions? The pickers are demanding justified pay rises, but the plantations are only just profitable, while some are even loss-making. Tea is already sold at a high price without the benefit being passed on to local populations. Do we risk seeing mechanical harvesting replace manual picking due to a lack of workers? And what will be the consequences on quality? Or are we moving towards plantations being turned into cooperatives so that everyone has a stake in them and can live decently on their wages? These questions have not yet been answered.
Posted in Country : India by François-Xavier Delmas | Tags : Darjeeling, mechanical, tea harvest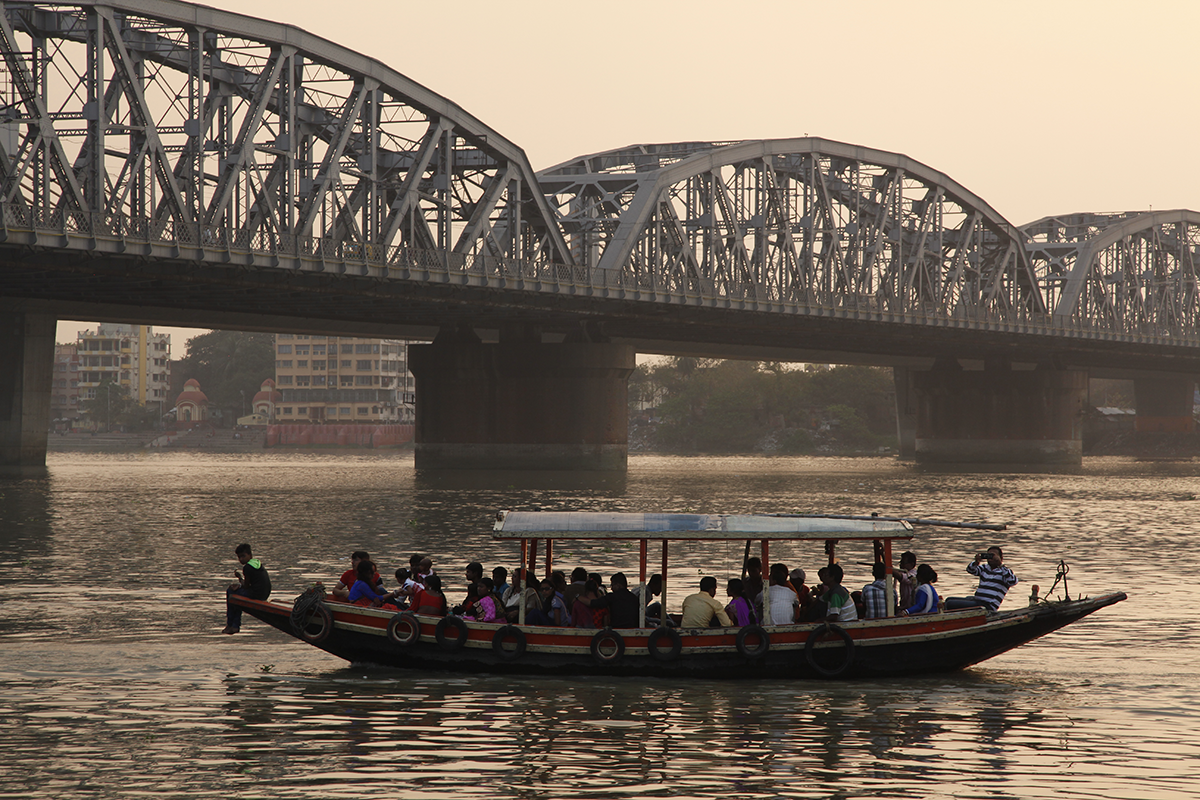 Kolkata, formerly Calcutta, is known as the "city of joy", but it's also the city of tea. All the producers of Darjeeling and Assam teas have their office there. Auctions take place in the historical district of BBD Bagh, supplying the lifeblood of a whole economy. And the precious cargoes of tea are dispatched from the city's port.
Kolkata, a sprawling city of ten, fifteen, even twenty million inhabitants – who knows? – extends outwards from the banks of the Hooghly River, a tributary of the Ganges. Its public transport system includes many boats which offer a peaceful crossing, away from the busy traffic.
Posted in Country : India by François-Xavier Delmas | Tags : City, Country : India, Kolkata
Tea plants are like you. In hot weather, they appreciate a refreshing mist. The tea plant belongs to the Camellia family. These plants like water, as long as it doesn't sit around their roots. This means that tea plants feel at home on sloping ground, preferably in mountainous regions with a warm, humid climate. On flat ground, they require drainage.
Posted in Country : India by François-Xavier Delmas | Tags : Tea, Tea plant, Tea plantation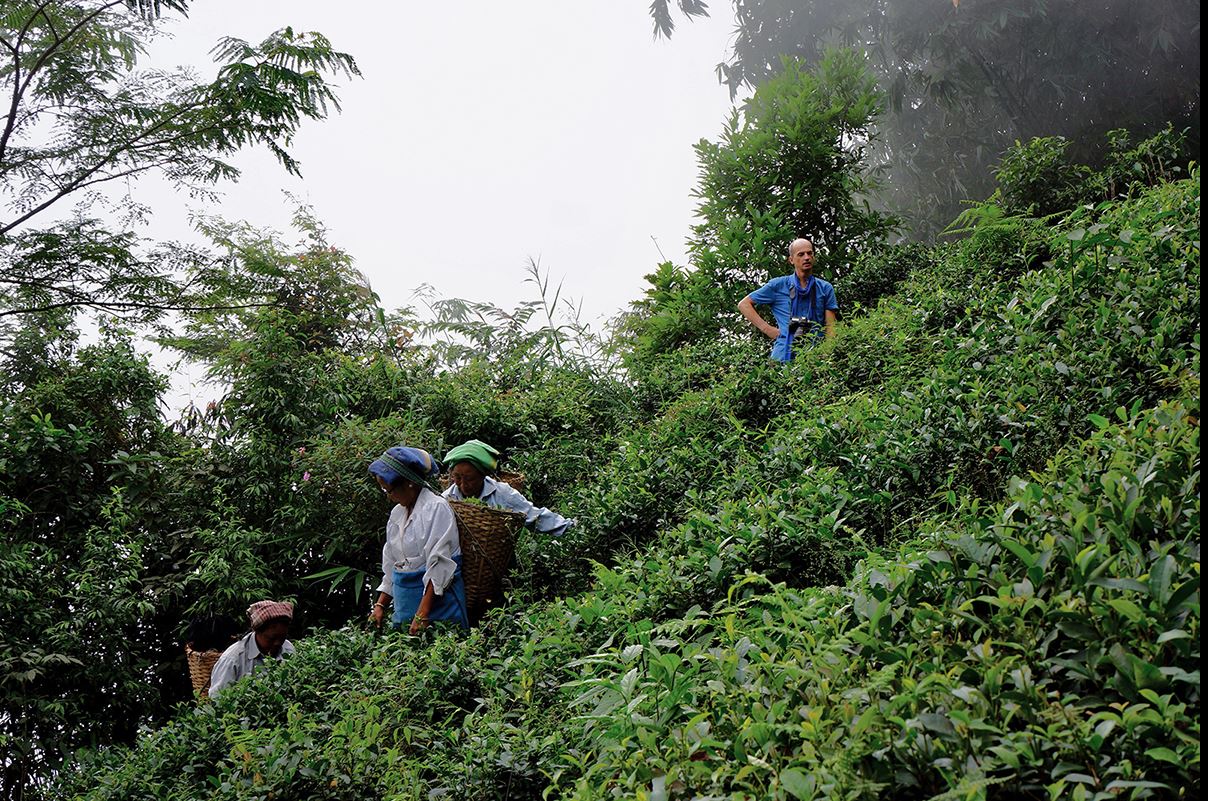 The Darjeeling season is going to be a strange one. The really amazing teas are priced out of reach (30% to 50% higher than in previous years) to compensate, the planters say, for the losses they sustained during the 105 days of strikes last year. So far I've bought, on the best possible terms, the following: Mission Hill DJ4 SFTGFOP1 Clonal, Puttabong DJ14 SFTGFOP1 Clonal Exotic, Puttabong DJ12 SFTGFOP1 Clonal Queen, Orange Valley DJ5 SFTGFOP1 cultivar China, Balasun DJ6 SFTGFOP1 Himalayan Mystic, and  Rohini DJ15 FTGFOP1 Exotic White, all exclusive. They're of a remarkable quality and will delight enthusiasts. For those wanting first-flush Darjeelings at lower prices, you'll have to wait. Firstly, the only teas that are cheap are very poor quality, and secondly, even the mediocre teas are priced high, or very high. They're absolutely not worth it. To sum up, this year requires more vigilance than usual.
For fans of Himalayan teas who aren't focused on Darjeeling, and who are looking for good deals, why not wait for the Nepalese teas? They'll be ready soon and often represent excellent value for money.
Posted in Country : India by François-Xavier Delmas | Tags : Darjeeling, Darjeeling first flush, first flush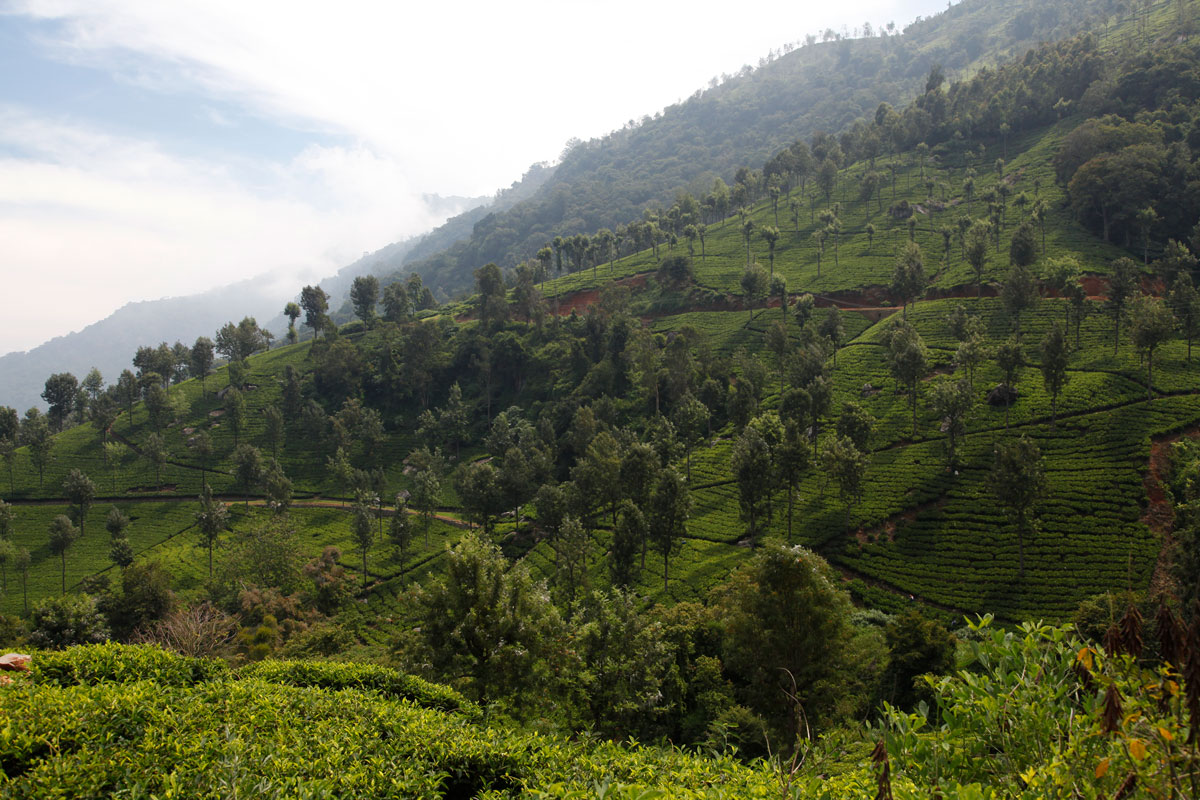 When you think of Southern India, you think of colourful temples, ancient spice trading posts, beaches lined with palm trees, boats gliding along complex networks of canals and backwaters, and luxuriant gardens. Southern India is less well-known for its mountains. Yet what are called the Ghats, literally "steps", peak at more than 2,000 metres above sea level. This altitude and climate is well suited to tea plants.
Posted in Country : India by François-Xavier Delmas | Tags : Country : India, Ghats, mountains
The author
François-Xavier Delmas is a passionate globetrotter. He's been touring the world's tea plantations for more than 20 years in search of the finest teas. As the founder of Le Palais des Thés, he believes that travelling is all about discovering world cultures. From Darjeeling to Shizuoka, from Taiwan to the Golden Triangle, he invites you to follow his trips as well as share his experiences and emotions.
Articles classified by themes
Blogs on tea in English
Blogs on tea in French
Cooking
Links to Le Palais des Thés
Past travels