Category : Country : India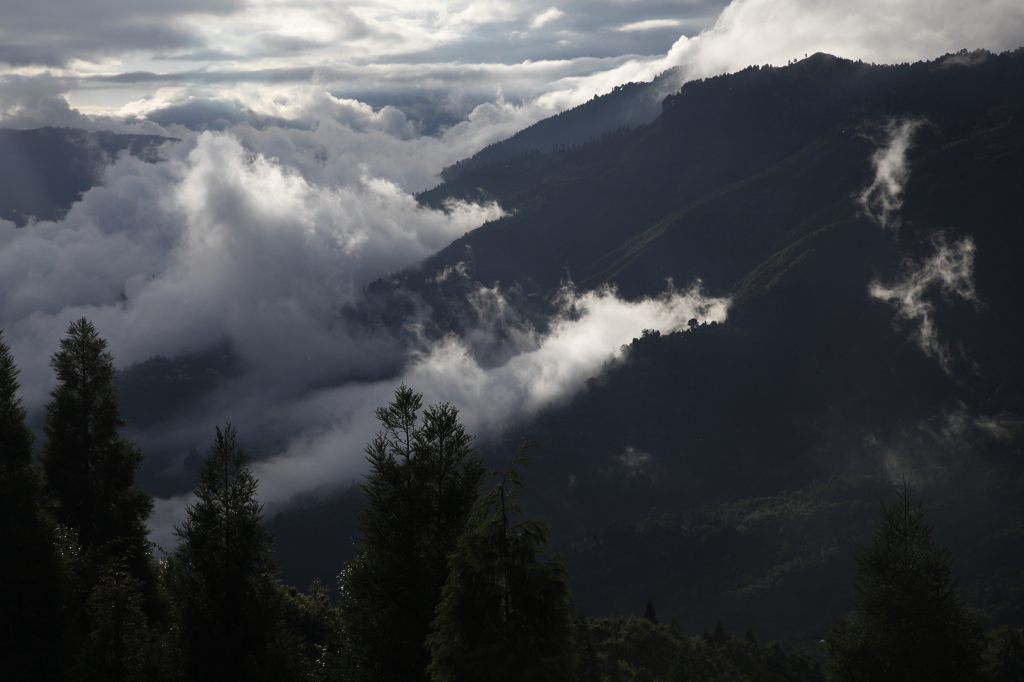 The landscapes of Darjeeling are among the most incredible in existence. Not because they're better than anywhere else in terms of their beauty, but because of the unique speed with which the scenery in this region changes. You can go from a hailstorm to a beautiful blue sky in less time than it takes to say those words, and the mist can be so thick that sometimes, when walking in these parts, you even lose sight of the ends of your shoes. After all, the name Darjeeling comes from the Tibetan "Dorje Ling", which means "the land of storms" – here, the skies rule. Naturally, these climatic variations and the extreme temperature changes that accompany them have a major influence on the quality of the tea, which is why, in Darjeeling and in Nepal, the characteristics of teas picked in the spring, summer and autumn differ so much. In no other tea-producing region of the world do we see such variation between teas from one season to another, in terms of their organoleptic qualities
Posted in Country : India by François-Xavier Delmas | Tags : Darjeeling, Tea, weather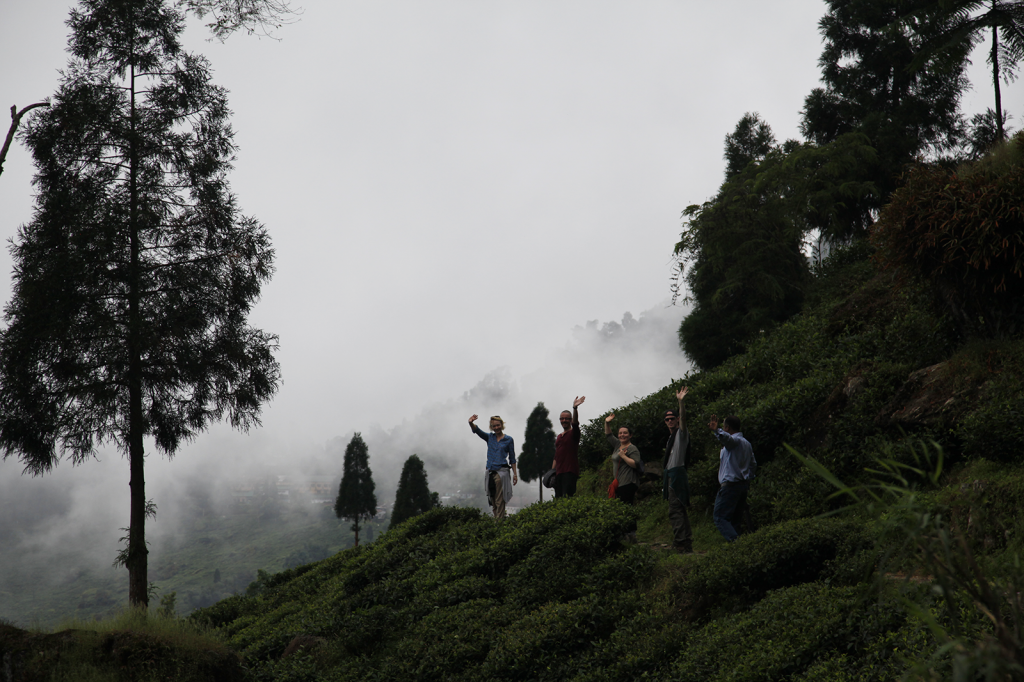 I've just got back from Darjeeling. Every year I invite store managers to visit the plantations with me. I remember the beginnings of Palais des Thés. I spent the first three years of this great adventure in the shop, behind the counter, serving customers. At the time I'd never seen a tea plant. Then I packed my bag and set off to explore the tea mountains of China, Japan and India, followed by other countries. This experienced completely changed me and the connection I had with tea. Tea became my passion. This connection became strong, rich and powerful. My life changed.
That's why I want our store managers to have the same opportunity as I did, to discover tea in its natural surroundings, to meet the people who work with tea, from the pickers to the farmers and those who manufacture it. The opportunity to understand the climate, the soil, the varieties and the production methods. Tea is a whole world in itself, just like wine. You only need to alter one aspect slightly – a change in altitude or orientation, a less steep slope, a hybrid cultivar, a downpour during processing, or whatever – to give tea a different flavour. Nothing replaces hands-on experience. These store managers return with joyful hearts and wonderment in their eyes. Now it's their turn to dream of those misty mountains, of the people they met, the smiles they exchanged. And above all, to share their dreams with their staff, their customers and the people around them. You have to experience tea to understand it.
Posted in Country : India by François-Xavier Delmas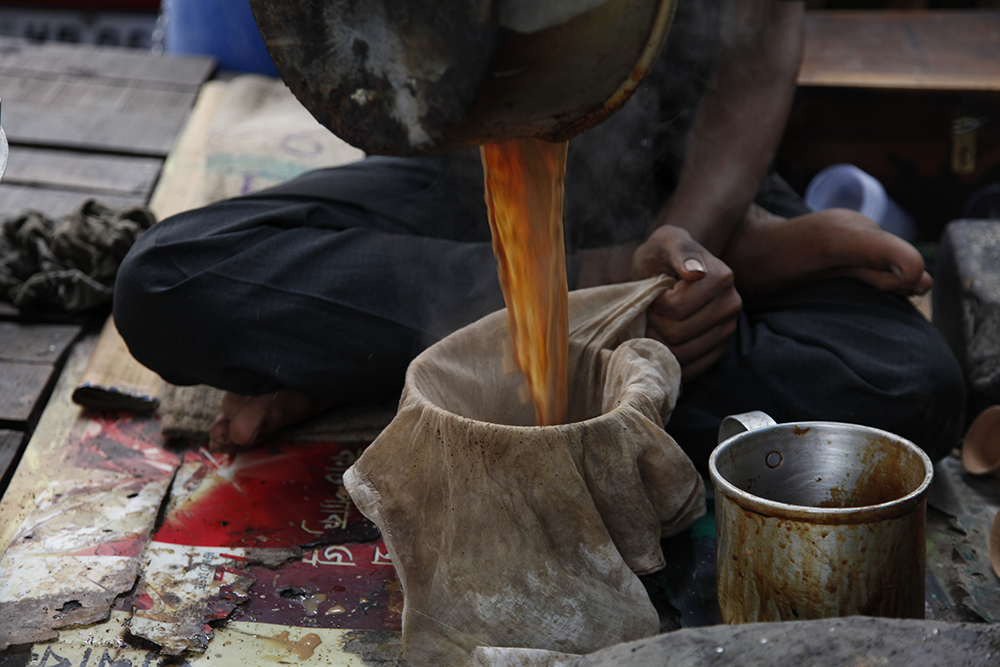 You know how they are, tea drinkers – they can be obsessive. They save a special teapot for a particular tea, they infuse some teas for exactly three minutes and 45 seconds in water at 85°C, others for just two minutes in water at a maximum temperature of 60°C.
So this photo I took in Kolkata makes me smile. Firstly, because I really enjoy drinking chai when I'm in India. Secondly, because all the tea-drinker's principles have gone out of the window here. This chai wallah boils up his water, puts milk in his tea, adds a load of spices and works in basic conditions, seated on a scrap of cardboard placed on the pavement, without fanfare. And that's what tea is about, too: simply made, with care, and an absolutely delicious drink in a cup. Chai is great!
Posted in Country : India by François-Xavier Delmas | Tags : chai, Kolkata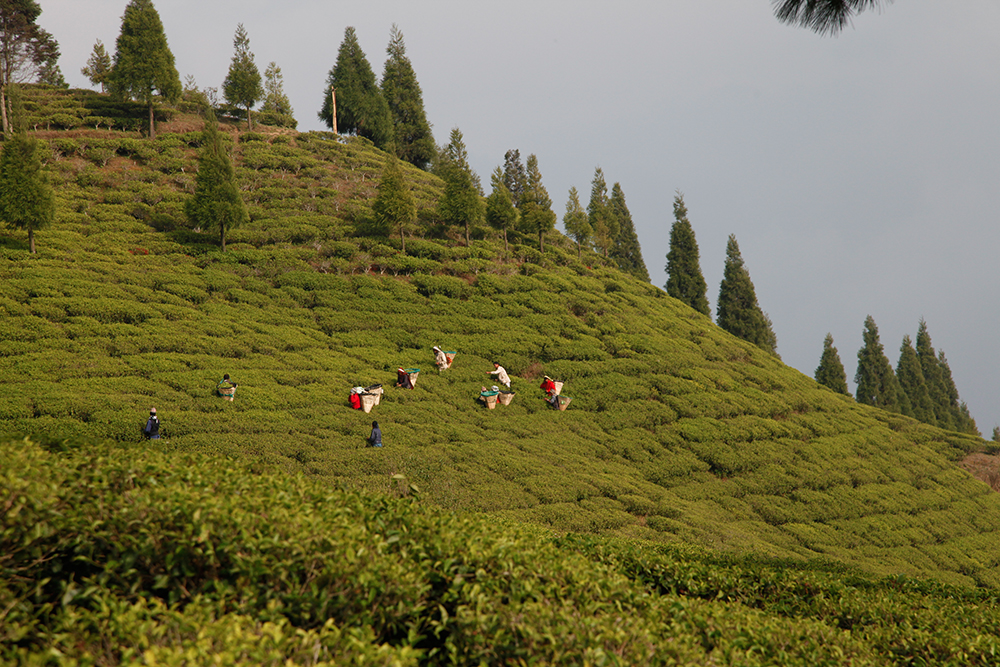 Due to a way of thinking I don't share, Darjeeling tea producers fear competition from their Nepalese neighbours. They think the latter are copying them and can sell their teas more cheaply, because of their lower production costs.
Yes, Nepalese teas sometimes offer good value for money, but they are not copies of Darjeelings. There are some passionate planters in Nepal who know that their country still needs to prove itself to gain recognition in the world of tea, and as a result, they try to be innovative. In Darjeeling, planters are in a more comfortable position due to their reputation that is often – but not always – merited.
So, they are two different worlds: innovation on one side, tradition on the other. By looking carefully and being highly selective, you can find excellent teas on both sides of the border. And it would be a shame to deprive yourself of either kind.
Posted in Country : India, Country : Nepal by François-Xavier Delmas | Tags : Darjeeling, Nepal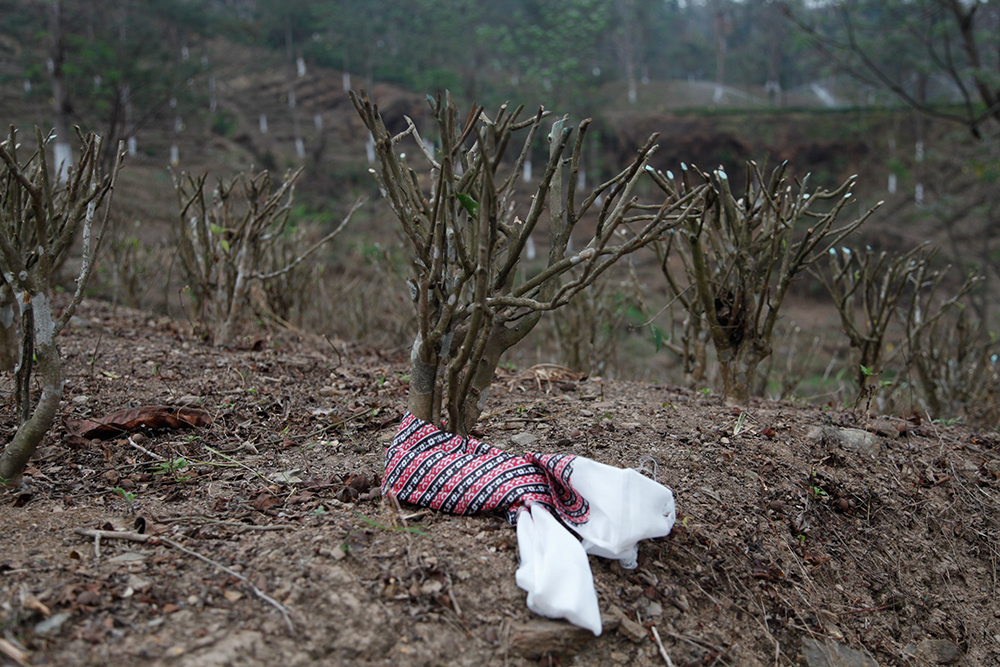 In India, people sometimes welcome you by placing a silk scarf around your neck and blessing you. At DelmasBari, I was so saddened to see how dry the soil was that, in front of my hosts, I took the scarf that had just been given to me, and I blessed in my turn. I blessed one of the tea plants on the plantation, in the name of all the others, and I prayed for rain to come.
Posted in Country : India, Places I like in Darjeeling by François-Xavier Delmas | Tags : Darjeeling
The author
François-Xavier Delmas is a passionate globetrotter. He's been touring the world's tea plantations for more than 20 years in search of the finest teas. As the founder of Le Palais des Thés, he believes that travelling is all about discovering world cultures. From Darjeeling to Shizuoka, from Taiwan to the Golden Triangle, he invites you to follow his trips as well as share his experiences and emotions.
Articles classified by themes
Blogs on tea in English
Blogs on tea in French
Cooking
Links to Le Palais des Thés
Past travels