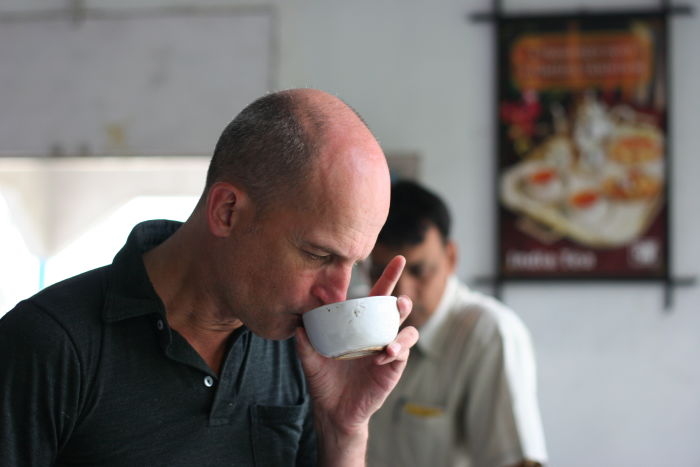 Bitterness is the only intelligent flavour, Olivier Roellinger told me as we tasted a selection of teas together, when I warned him that some darjeelings have a touch of bitterness.
It is a flavour that, unlike sweetness, needs winning over, taming. It can be off-putting, but when we know how to appreciate bitterness, it offers such richness, such delight!
And Olivier Roellinger talked to me about the famous Italian gastronomy, a fine example of a bitter cuisine.
Posted in Country : India by François-Xavier Delmas | Tags : Cooking, Country : India, Darjeeling
The author
François-Xavier Delmas is a passionate globetrotter. He's been touring the world's tea plantations for more than 20 years in search of the finest teas. As the founder of Le Palais des Thés, he believes that travelling is all about discovering world cultures. From Darjeeling to Shizuoka, from Taiwan to the Golden Triangle, he invites you to follow his trips as well as share his experiences and emotions.
Articles classified by themes
Blogs on tea in English
Blogs on tea in French
Cooking
Links to Le Palais des Thés
Past travels