Posted in Country : India by François-Xavier Delmas | Tags : gaur, tea plantations, weedkiller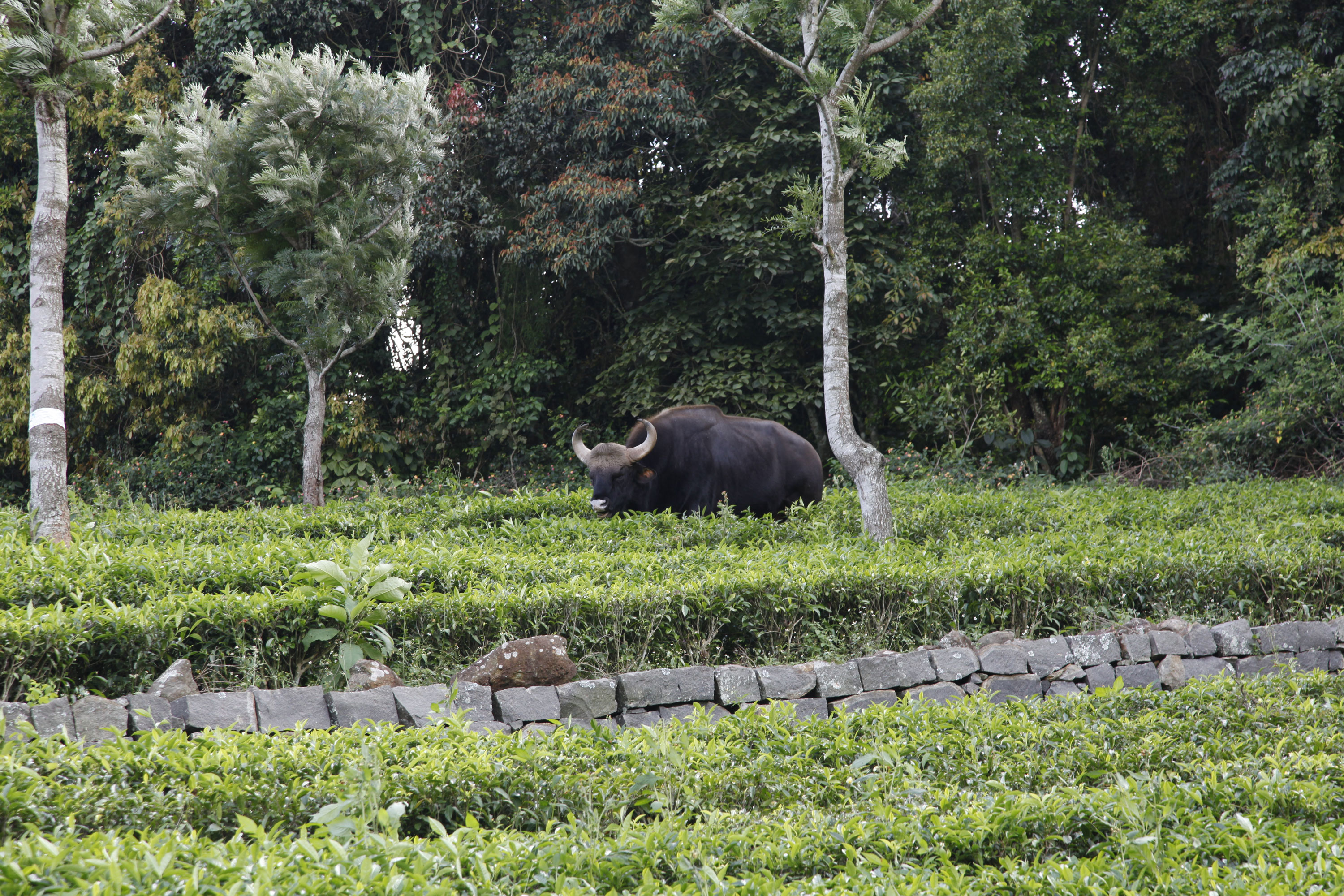 On the tea plantations, I come up against a variety of creatures: charming ladybirds, stunning dragonflies, beautiful butterflies, spiders of all sorts, some harmless, others not, tarantulas, leeches, passerines, birds of prey, rodents, worms, mongooses, snakes as long as my arm, including cobras, roe deer and much more. I only meet the Indian bison – the gaur – in Southern India. They are incredibly powerful. It takes several tigers, still present in this region, to bring one down. Gaurs walk quite daintily among the tea plants. While they don't eat the leaves of these shrubs, they do munch on all the undesirable plants that grow between rows. It's a good way to keep the weeds down.
The author
François-Xavier Delmas is a passionate globetrotter. He's been touring the world's tea plantations for more than 20 years in search of the finest teas. As the founder of Le Palais des Thés, he believes that travelling is all about discovering world cultures. From Darjeeling to Shizuoka, from Taiwan to the Golden Triangle, he invites you to follow his trips as well as share his experiences and emotions.
Articles classified by themes
Blogs on tea in English
Blogs on tea in French
Cooking
Links to Le Palais des Thés
Past travels