Posted in Palais des Thés by François-Xavier Delmas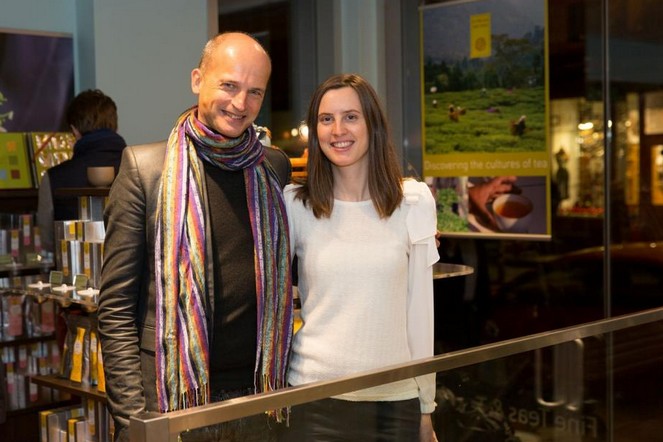 I was lucky enough to travel to New York last week for the opening of the new Palais des Thés store in Soho (156 Prince Street). Here I am with my niece Aurélie Bessière who has been working with her husband Cy for two years to promote the Palais des Thés brand among Americans.
I was delighted to be able to meet dozens of attentive journalists throughout the course of the day. I showed them the best way to make tea, told them all about my work as a tea researcher and "tea sommelier", and answered lots of questions. In the evening, Aurélie and I welcomed many guests.
It was a wonderful occasion and a exciting challenge now lies ahead: to encourage people to appreciate fine teas on that side of the Atlantic.
One Comment by "A new Palais des Thés store opens in New York"
The author
François-Xavier Delmas is a passionate globetrotter. He's been touring the world's tea plantations for more than 20 years in search of the finest teas. As the founder of Le Palais des Thés, he believes that travelling is all about discovering world cultures. From Darjeeling to Shizuoka, from Taiwan to the Golden Triangle, he invites you to follow his trips as well as share his experiences and emotions.
Articles classified by themes
Blogs on tea in English
Blogs on tea in French
Cooking
Links to Le Palais des Thés
Past travels