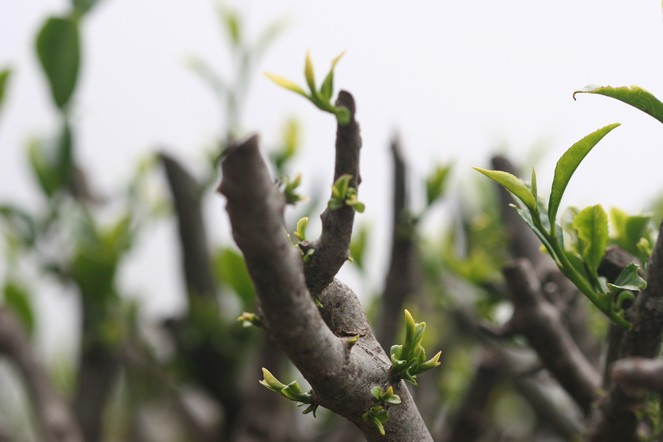 If you want your tea plant to produce plenty of leaves, you need to take good care of it. Every five or ten years, for example, it will require pruning to a greater or lesser extent, to keep the plant in healthy condition. If it requires "hard" pruning, the main stems of the bush are cut back in the autumn to around 10 cm off the ground. It's quite a sight to behold on a large scale: everything is grey and appears burnt, as if fire has ravaged the mountainside.  It looks quite depressing. But a few months later, the plants are bursting with life again as their beautiful pale green shoots herald the arrival of spring.
Posted in Tea plant by François-Xavier Delmas | Tags : Tea plant, tea plants
The author
François-Xavier Delmas is a passionate globetrotter. He's been touring the world's tea plantations for more than 20 years in search of the finest teas. As the founder of Le Palais des Thés, he believes that travelling is all about discovering world cultures. From Darjeeling to Shizuoka, from Taiwan to the Golden Triangle, he invites you to follow his trips as well as share his experiences and emotions.
Articles classified by themes
Blogs on tea in English
Blogs on tea in French
Cooking
Links to Le Palais des Thés
Past travels