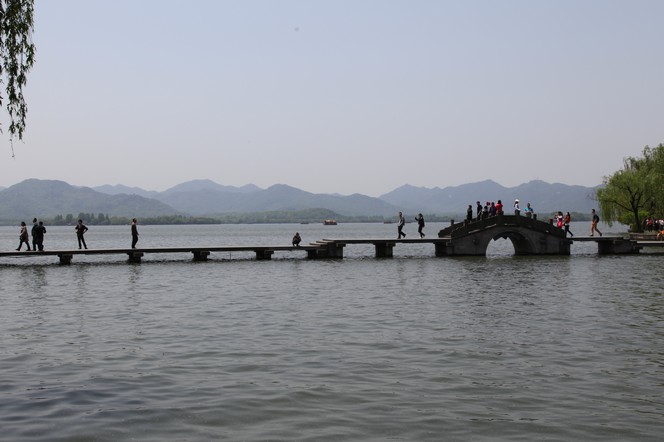 Many of you will be preparing for the holidays, so here is a view of the West Lake, a Chinese tourist hot-spot. Situated in the middle of the city of Hangzhou, this lake is a dream destination for our friends in China.
Happily, it is possible to enjoy this view while tasting a remarkable, freshly-harvested green tea, as Long Jing is located just a few kilometres away. This proximity to the birthplace of the most famous Chinese tea has its part to play in Hangzhou's excellent reputation.
Posted in Country : China by François-Xavier Delmas | Tags : Country : China, green tea, Long Jing, Tea
The author
François-Xavier Delmas is a passionate globetrotter. He's been touring the world's tea plantations for more than 20 years in search of the finest teas. As the founder of Le Palais des Thés, he believes that travelling is all about discovering world cultures. From Darjeeling to Shizuoka, from Taiwan to the Golden Triangle, he invites you to follow his trips as well as share his experiences and emotions.
Articles classified by themes
Blogs on tea in English
Blogs on tea in French
Cooking
Links to Le Palais des Thés
Past travels