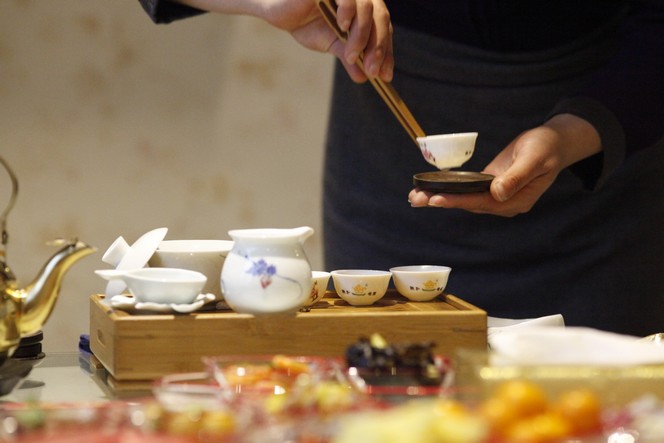 In China, there are many different ways of drinking tea, as well as a vast array of recipients. The latter range from glass tumblers, which are fairly widespread, to cups made from the finest porcelain. Tea houses have flourished in the country over the past 20 years, and continue to do so. The art of tea is becoming increasingly refined. Great care is taken over the choice of teas to be served, of course, and these are accompanied by some beautiful utensils, like these bamboo tongs which are simply used to pick up a cup.
Posted in Country : China by François-Xavier Delmas | Tags : art of tea, Country : China, Tea, tea houses
The author
François-Xavier Delmas is a passionate globetrotter. He's been touring the world's tea plantations for more than 20 years in search of the finest teas. As the founder of Le Palais des Thés, he believes that travelling is all about discovering world cultures. From Darjeeling to Shizuoka, from Taiwan to the Golden Triangle, he invites you to follow his trips as well as share his experiences and emotions.
Articles classified by themes
Blogs on tea in English
Blogs on tea in French
Cooking
Links to Le Palais des Thés
Past travels