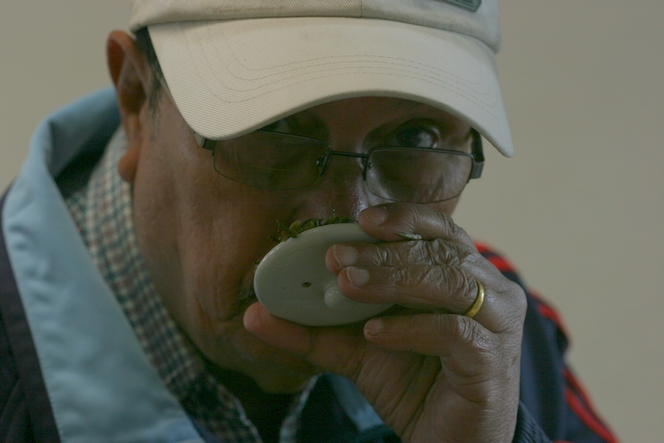 When you taste tea, the first thing you do is look at the dry tea leaf, of course. Then you bring the liquor to your lips and analyse the flavours, aromas and texture. But assessing the qualities of a tea includes another important step: smelling the wet leaves that have just been infused. For this, we can follow the example of Peter Orchard, manager of Kuwapani Tea Estate, who you see here, plunging his nose into the leaves while they're still warm. Peter is looking at me but he is elsewhere, concentrating intently on the smell of the infusion, a smell which says a great deal about the quality of the lot he has just tasted.
Posted in Country : Nepal, Professional tasting by François-Xavier Delmas | Tags : Kuwapani, Tea, tea leaf
The author
François-Xavier Delmas is a passionate globetrotter. He's been touring the world's tea plantations for more than 20 years in search of the finest teas. As the founder of Le Palais des Thés, he believes that travelling is all about discovering world cultures. From Darjeeling to Shizuoka, from Taiwan to the Golden Triangle, he invites you to follow his trips as well as share his experiences and emotions.
Articles classified by themes
Blogs on tea in English
Blogs on tea in French
Cooking
Links to Le Palais des Thés
Past travels