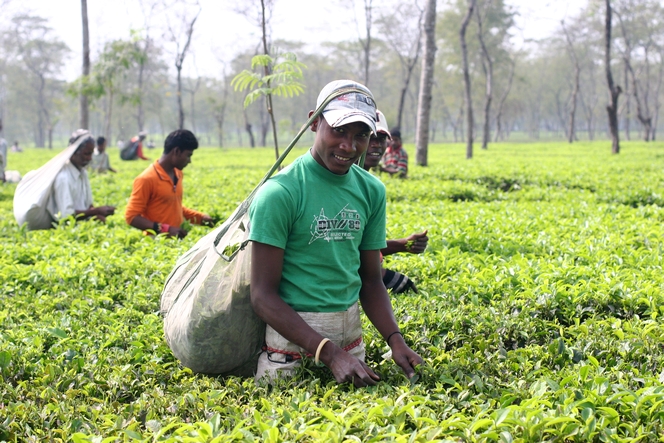 In the Dooars region of India, tea is often harvested by the people known as the Adivasis. Often despised by other Indians because they are right at the bottom of the social ladder, they benefit from positive discrimination, along with the lower castes. They don't get much attention, which is another reason to talk about them here.
The Adivasis are one of India's biggest tribal populations. They descend from the aborigines and live in the north-east of the country.
I took this photo at Meenglas, near Mal Bazaar, a few kilometres from the border with Bhutan. The Dooars region doesn't produce very good quality tea, but that's not important here. It was the smiling faces of these workers that I wanted to tell you about, not the rather coarse leaves filling their bags.
Posted in Country : India by François-Xavier Delmas | Tags : Adivasis, Country : India, Dooars, Meenglas, Tea, tea harvesting
The author
François-Xavier Delmas is a passionate globetrotter. He's been touring the world's tea plantations for more than 20 years in search of the finest teas. As the founder of Le Palais des Thés, he believes that travelling is all about discovering world cultures. From Darjeeling to Shizuoka, from Taiwan to the Golden Triangle, he invites you to follow his trips as well as share his experiences and emotions.
Articles classified by themes
Blogs on tea in English
Blogs on tea in French
Cooking
Links to Le Palais des Thés
Past travels