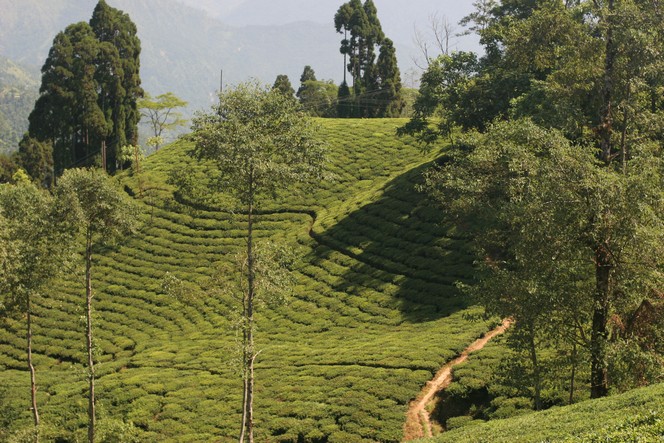 I've just received the first samples of the Darjeeling spring teas, or "first flush". The buds on the plants are very small, and the shoots are still a little slow due to the generally cool winter. The temperature is still too low to allow an abundant crop. Nonetheless, certain planters have produced some wonderful teas.
I've just bought the first tea of the year – a very small lot of just 15kg – from the Teesta Valley Tea Estate. This is a lovely plucking, with leaves just lightly rolled, giving a fresh infusion that is both vegetal and fruity, and a supple liquor with pronounced vegetal and almond notes. A pure delight.
To accompany your tea tasting, here is a view of the Teesta Valley Estate itself. It offers the same roundness and sweetness as well as the famous vegetal note… It's as if the landscape itself was reflected in our cups.
Posted in Country : India by François-Xavier Delmas | Tags : Darjeeling, first flush, teas, Teesta Valley
The author
François-Xavier Delmas is a passionate globetrotter. He's been touring the world's tea plantations for more than 20 years in search of the finest teas. As the founder of Le Palais des Thés, he believes that travelling is all about discovering world cultures. From Darjeeling to Shizuoka, from Taiwan to the Golden Triangle, he invites you to follow his trips as well as share his experiences and emotions.
Articles classified by themes
Blogs on tea in English
Blogs on tea in French
Cooking
Links to Le Palais des Thés
Past travels