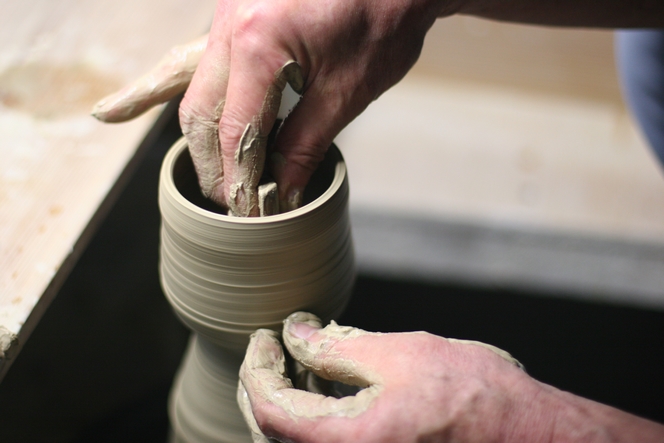 Each tea accessory used during the Cha no Yu (the Japanese tea ceremony) is made using the methods of an ancient craft. Raku is a classic technique often used to make the "chawan", the bowl used in the tea ceremony. This process involves firing at a very low temperature.
Here, in the Kyoto studio of Hattori Koji-San, I watched the master potter deftly work the clay and gradually shape the contours of a tea bowl.
Posted in Country : Japan, Places I like in Kyoto by François-Xavier Delmas | Tags : Cha No Yu, Country : Japan, Kyoto, raku, tea bowl, tea ceremony
The author
François-Xavier Delmas is a passionate globetrotter. He's been touring the world's tea plantations for more than 20 years in search of the finest teas. As the founder of Le Palais des Thés, he believes that travelling is all about discovering world cultures. From Darjeeling to Shizuoka, from Taiwan to the Golden Triangle, he invites you to follow his trips as well as share his experiences and emotions.
Articles classified by themes
Blogs on tea in English
Blogs on tea in French
Cooking
Links to Le Palais des Thés
Past travels