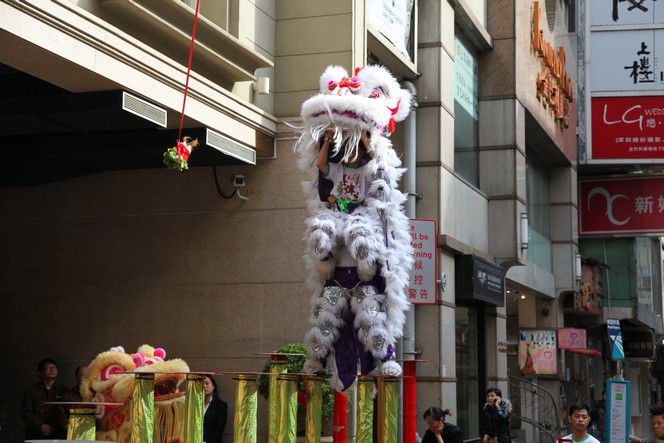 I've witnessed a curious spectacle in the streets of Hong Kong on many occasions in recent days. A large, peculiar-looking animal performs all sorts of contortions and dances, surrounded by percussionists playing the cymbals and other instruments. Then it rises up on its hind legs and stands very tall, to the roar of the drums which gains in intensity to increase the air of excitement. It then gulps down a bunch of vegetables hanging high in the air, before spitting out the leaves a few moments later.
The lion's dance is part of the Chinese New Year festivities. In Hong Kong, no shop or hotel misses out on a visit from this strange creature. Inside the beast are two Gong-Fu experts, and this exercise demands great skill.
Posted in Country : China by François-Xavier Delmas | Tags : Chinese New Year, Country : China, Hong Kong
The author
François-Xavier Delmas is a passionate globetrotter. He's been touring the world's tea plantations for more than 20 years in search of the finest teas. As the founder of Le Palais des Thés, he believes that travelling is all about discovering world cultures. From Darjeeling to Shizuoka, from Taiwan to the Golden Triangle, he invites you to follow his trips as well as share his experiences and emotions.
Articles classified by themes
Blogs on tea in English
Blogs on tea in French
Cooking
Links to Le Palais des Thés
Past travels