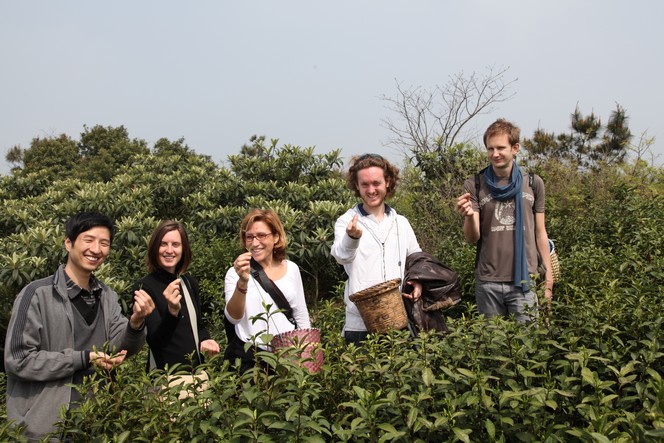 Most of the time I travel the tea routes alone, but I also really enjoy sharing with my colleagues the pleasure of walking among the tea plants and observing all the stages of the processing. These trips are very rewarding because we can spend time together talking about our shared passion, understanding, learning, tasting all sorts of teas, and discussing them endlessly. Here, on the right of Waterqian, who produces Bi Luo Chun, and in the middle of his tea garden, are Aurélie, Carine, Cyrille and Mathias. I took this photo last week.
Posté dans Country : China par François-Xavier Delmas | Tags : Bi Luo Chun, tea plants, tea routes, teas
The author
François-Xavier Delmas is a passionate globetrotter. He's been touring the world's tea plantations for more than 20 years in search of the finest teas. As the founder of Le Palais des Thés, he believes that travelling is all about discovering world cultures. From Darjeeling to Shizuoka, from Taiwan to the Golden Triangle, he invites you to follow his trips as well as share his experiences and emotions.
Articles classified by themes
Blogs on tea in English
Blogs on tea in French
Cooking
Links to Le Palais des Thés
Past travels