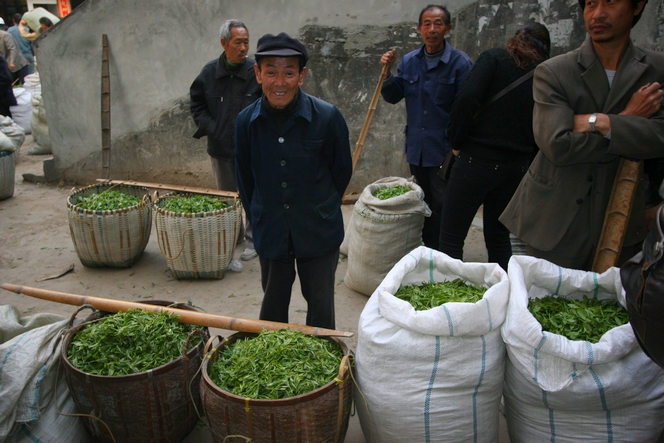 Here in China, the harvesting of premium teas is in full swing. Some farmers have their own buildings equipped with various machines for processing the tea. Others, like Mr Li, sell their freshly plucked leaves to bigger farmers who have the necessary facilities.
Once harvested, tea spoils quickly. Here, at the Fuding tea market, Mr Li absolutely must find a buyer in the next two hours. With the quality of his leaves, he should have no difficulty, and he gives a big smile for the camera.
Posted in Country : China by François-Xavier Delmas | Tags : Country : China, Fuding, new season teas, Tea, tea harvesting, tea leaves
The author
François-Xavier Delmas is a passionate globetrotter. He's been touring the world's tea plantations for more than 20 years in search of the finest teas. As the founder of Le Palais des Thés, he believes that travelling is all about discovering world cultures. From Darjeeling to Shizuoka, from Taiwan to the Golden Triangle, he invites you to follow his trips as well as share his experiences and emotions.
Articles classified by themes
Blogs on tea in English
Blogs on tea in French
Cooking
Links to Le Palais des Thés
Past travels