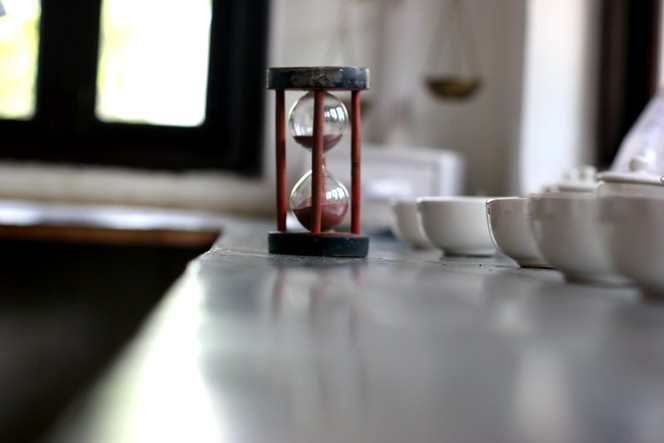 Tea needs infusing for a specific length of time, and this can vary a great deal from one fine tea to another. A Japanese Gyokuro, for example, only needs infusing for a few seconds, while a white tea like Yin Zhen must steep for 10 minutes.
With some teas, like a Long Jing, for example, if you exceed the infusion time a little, it's not a problem, and it won't make much different to the final brew. However, if you leave a first flush Darjeeling for just a minute longer than you should, it's quite simple: you'll ruin it. It will become astringent and bitter.
So that's why we need a timer when we prepare a good quality tea, and why we emphasise the importance of attention to detail with the infusion, to ensure you get the best from your tea.
Posted in Professional tasting by François-Xavier Delmas | Tags : first flush Darjeeling, Gyokuro, Long Jing, Tea, Yin Zhen
The author
François-Xavier Delmas is a passionate globetrotter. He's been touring the world's tea plantations for more than 20 years in search of the finest teas. As the founder of Le Palais des Thés, he believes that travelling is all about discovering world cultures. From Darjeeling to Shizuoka, from Taiwan to the Golden Triangle, he invites you to follow his trips as well as share his experiences and emotions.
Articles classified by themes
Blogs on tea in English
Blogs on tea in French
Cooking
Links to Le Palais des Thés
Past travels