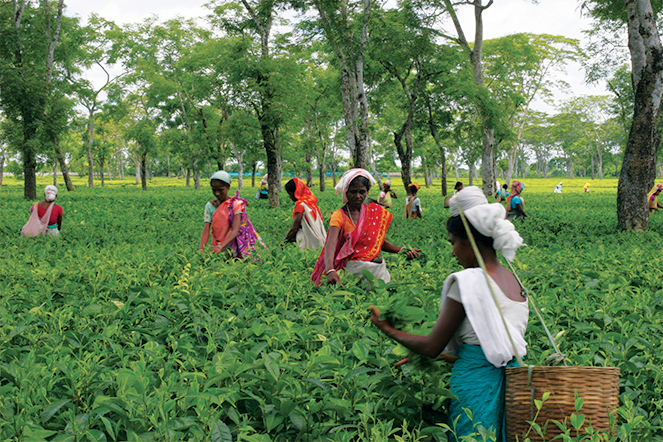 Assam teas have scents of honey, tobacco and spices and a very pronounced aromatic profile, unlike some of the flat countryside in this region. The teas are particularly astringent, and here too, the vocabulary used to describe this sensation contrasts with the words we might use to depict the landscape. Astringency is marked by a contracting of the tissues of the palate, while this beautiful field of tea relaxes me as soon as I see it.
Posted in Country : India by François-Xavier Delmas | Tags : Assam, Country : India, landscape
The author
François-Xavier Delmas is a passionate globetrotter. He's been touring the world's tea plantations for more than 20 years in search of the finest teas. As the founder of Le Palais des Thés, he believes that travelling is all about discovering world cultures. From Darjeeling to Shizuoka, from Taiwan to the Golden Triangle, he invites you to follow his trips as well as share his experiences and emotions.
Articles classified by themes
Blogs on tea in English
Blogs on tea in French
Cooking
Links to Le Palais des Thés
Past travels