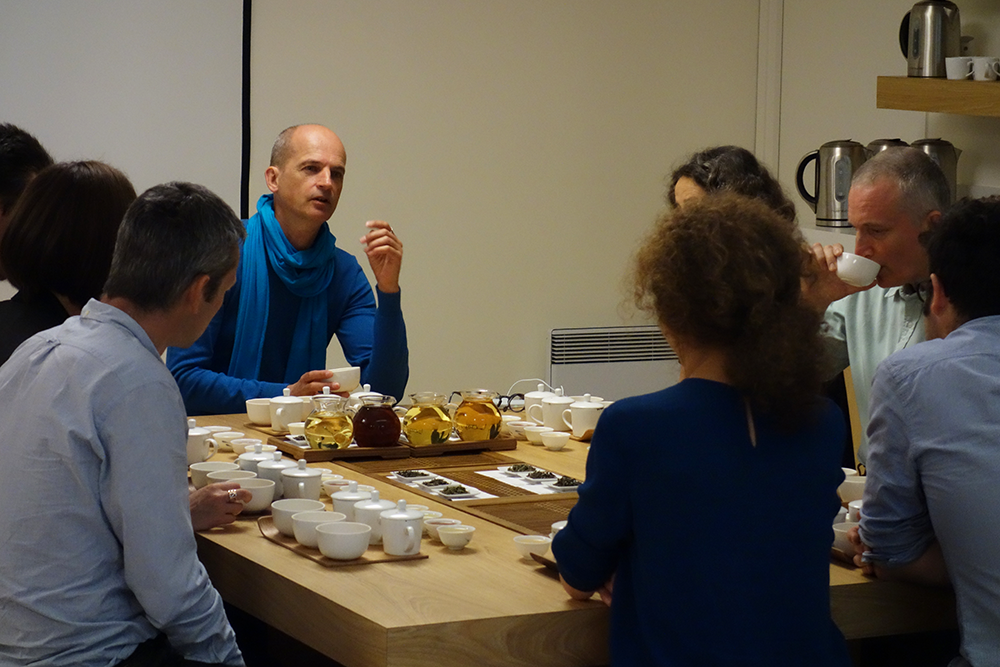 I spend a good deal of my time training people. Between tea tasting sessions, between trips abroad, I invite colleagues or students to join me at my tasting table. For me, it's important to impart knowledge to my colleagues, and share with them what I've been lucky enough to learn on my distant adventures. Tastings are an opportunity for plenty of conversation, about the quality of the teas, and their organoleptic profiles (touch, aromas, flavours). We talk about how the different sensations interact and complement one another. And because I'm lucky enough to spend a lot of time in the places where tea is produced, the discussion moves on to the broader subject of how teas are made, and to the many aspects of the incredible world and culture of tea.
Posted in Tea tasting by François-Xavier Delmas | Tags : François-Xavier Delmas, knowledge, tea tasting
The author
François-Xavier Delmas is a passionate globetrotter. He's been touring the world's tea plantations for more than 20 years in search of the finest teas. As the founder of Le Palais des Thés, he believes that travelling is all about discovering world cultures. From Darjeeling to Shizuoka, from Taiwan to the Golden Triangle, he invites you to follow his trips as well as share his experiences and emotions.
Articles classified by themes
Blogs on tea in English
Blogs on tea in French
Cooking
Links to Le Palais des Thés
Past travels