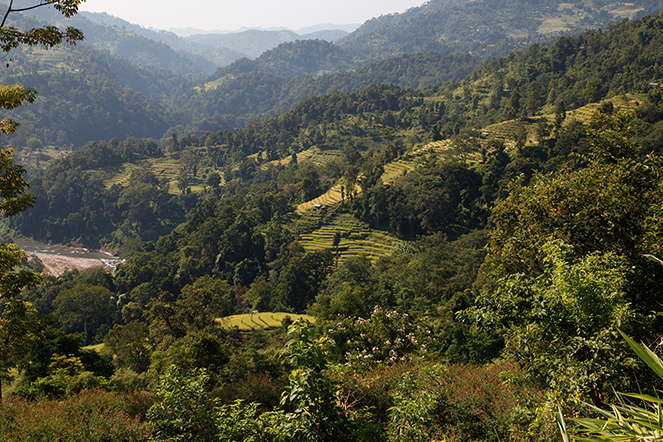 Nepal produces some very fine teas, but so few people know about them! You have to travel for hours, and sometimes walk, to reach the mountains where the tea is grown. On the way I admire the scenery, with the paddy fields carved into terraces. The farmers work using the old methods, with the help of a buffalo. Life passes slowly. You listen to the birds sing. They announce the harvest time.
Posted in Country : Nepal by François-Xavier Delmas | Tags : Nepal, Tea
The author
François-Xavier Delmas is a passionate globetrotter. He's been touring the world's tea plantations for more than 20 years in search of the finest teas. As the founder of Le Palais des Thés, he believes that travelling is all about discovering world cultures. From Darjeeling to Shizuoka, from Taiwan to the Golden Triangle, he invites you to follow his trips as well as share his experiences and emotions.
Articles classified by themes
Blogs on tea in English
Blogs on tea in French
Cooking
Links to Le Palais des Thés
Past travels