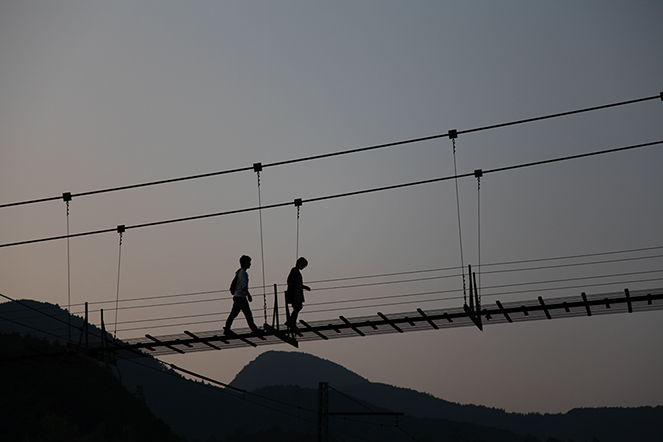 To celebrate the New Year I've chosen this photo taken in Japan, in the Shizuoka region. I love rope bridges, those pathways over a void, which are sometimes crossed with a touch of apprehension that quickly disappears. I wish you a happy and peaceful year. I hope your path is joyous. I hope you live in harmony, harmony with yourself, harmony with others. I hope we can live rewarding lives among those who we may have been able to help find fulfilment.
Posted in Country : Japan by François-Xavier Delmas | Tags : bridge, Country : Japan, Shizuoka
The author
François-Xavier Delmas is a passionate globetrotter. He's been touring the world's tea plantations for more than 20 years in search of the finest teas. As the founder of Le Palais des Thés, he believes that travelling is all about discovering world cultures. From Darjeeling to Shizuoka, from Taiwan to the Golden Triangle, he invites you to follow his trips as well as share his experiences and emotions.
Articles classified by themes
Blogs on tea in English
Blogs on tea in French
Cooking
Links to Le Palais des Thés
Past travels