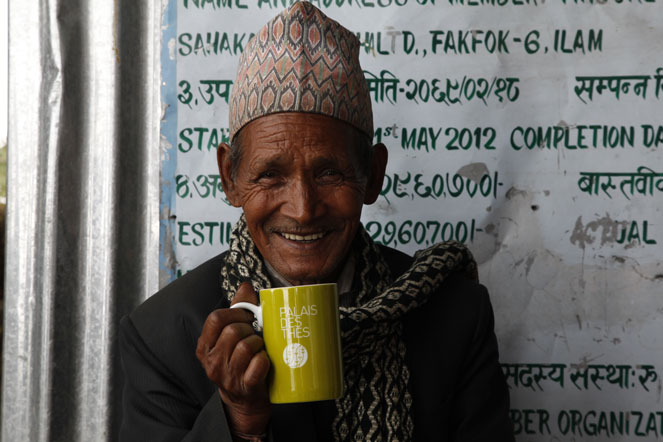 I met Rana Bahadurdiyali a few days ago in Ilam valley, in Nepal. Twenty-four years ago, Rana founded the co-operative Teenjure, which today has no less than 234 farmers who combine their tea production. This year, Teenjure has started to produce some very good, interesting and varied teas. When I asked Rana what he wanted me to write about him, he told me how hard everyone had worked, how challenging it was for the whole community of Teenjure to start growing tea – clearing the land, planting the tea plants, building the factory and installing the equipment. Twenty-four years ago, when they began this project, they had no water, no road, no electricity. It took them two years to build the factory, Rana, aged 82, tells me, smiling.
Posted in Country : Nepal by François-Xavier Delmas | Tags : Ilam Valley, Nepal, Teenjure
The author
François-Xavier Delmas is a passionate globetrotter. He's been touring the world's tea plantations for more than 20 years in search of the finest teas. As the founder of Le Palais des Thés, he believes that travelling is all about discovering world cultures. From Darjeeling to Shizuoka, from Taiwan to the Golden Triangle, he invites you to follow his trips as well as share his experiences and emotions.
Articles classified by themes
Blogs on tea in English
Blogs on tea in French
Cooking
Links to Le Palais des Thés
Past travels