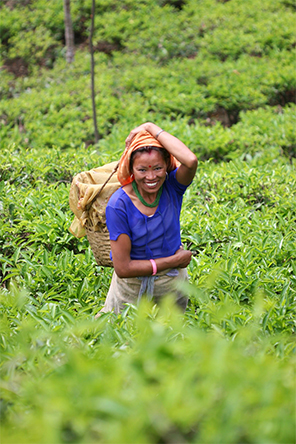 Tea pluckers work very hard, yet when I meet them in the middle of the fields they greet me with big smiles. They look at me with a happy expression. These radiant faces contrast with the ones we see so often around us. In our cities, life is no easier or harder than on a tea plantation. But sometimes we forget to pay attention to others. We look at each other harshly. We live a bit like strangers. We complain about nothing. I can't wait to get back to my mountains!
Posted in Places I like in Darjeeling by François-Xavier Delmas | Tags : tea plantations, tea pluckers
The author
François-Xavier Delmas is a passionate globetrotter. He's been touring the world's tea plantations for more than 20 years in search of the finest teas. As the founder of Le Palais des Thés, he believes that travelling is all about discovering world cultures. From Darjeeling to Shizuoka, from Taiwan to the Golden Triangle, he invites you to follow his trips as well as share his experiences and emotions.
Articles classified by themes
Blogs on tea in English
Blogs on tea in French
Cooking
Links to Le Palais des Thés
Past travels