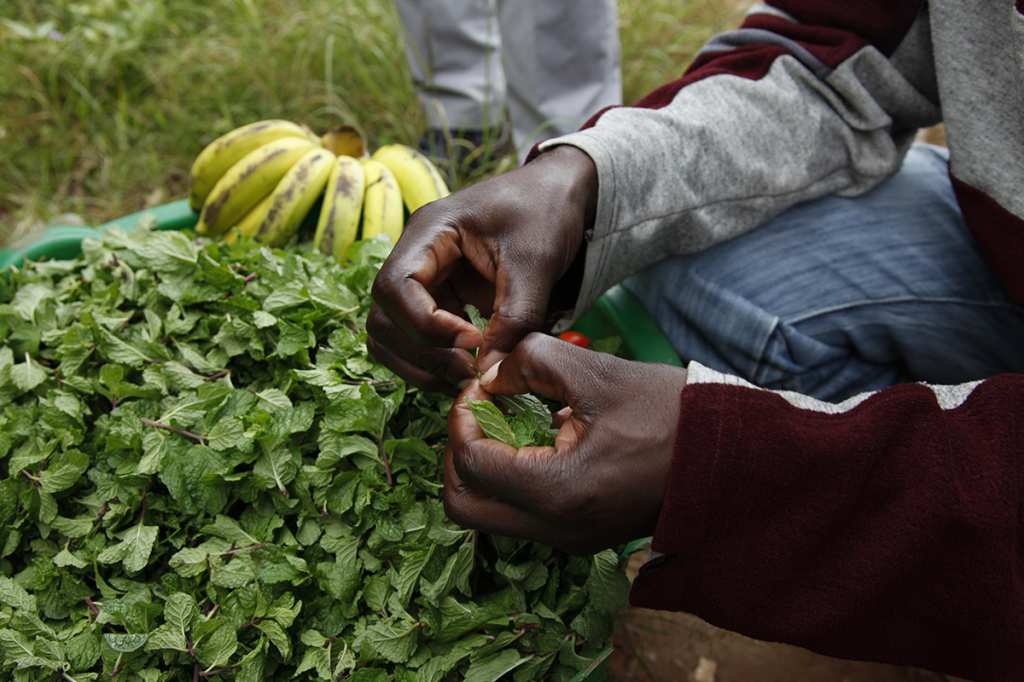 This photo may seem odd, and rightly so: these aren't tea leaves, but mint. However, this photo perfectly illustrates an aspect of my work. Many small producers around the world grow tea, harvesting and selling the fresh leaves to a co-operative, a farmer bigger than they are, or a company, who then processes the leaves. These small producers can sometimes have strong economic power, when demand for leaves is higher than supply. But more often than not they're dependent on the buyer. So it's always better if a small producer makes only part of their income from tea, and grows other crops alongside it such as potatoes, ginger, fruit and so on. This protects them from fluctuations in the price of tea, and gives them greater peace of mind.
Posted in Country: Malawi by François-Xavier Delmas | Tags : crops, mint, tea plants
The author
François-Xavier Delmas is a passionate globetrotter. He's been touring the world's tea plantations for more than 20 years in search of the finest teas. As the founder of Le Palais des Thés, he believes that travelling is all about discovering world cultures. From Darjeeling to Shizuoka, from Taiwan to the Golden Triangle, he invites you to follow his trips as well as share his experiences and emotions.
Articles classified by themes
Blogs on tea in English
Blogs on tea in French
Cooking
Links to Le Palais des Thés
Past travels