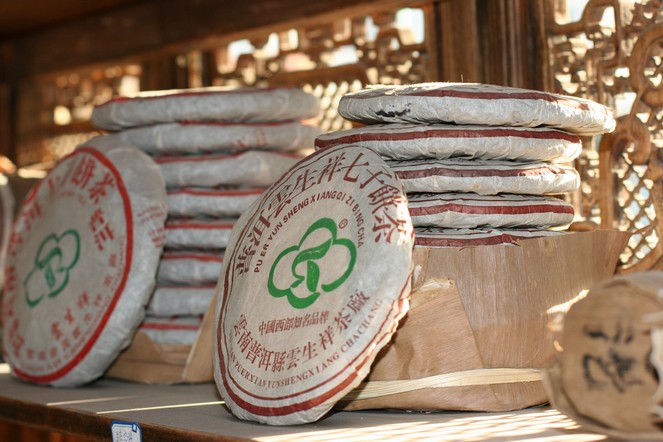 At this time of year, I particularly enjoy drinking Pu Erh after a meal. Firstly, it is said in China that this tea "dissolves fats" and helps prevent cholesterol. Secondly, I like its aroma of wet earth, rotting wood and damp straw; its smell of cowsheds, mushrooms and oak moss; its aroma of cellars, dry wood, liquorice, manes, wax and flint; its vegetal, fruity smell.
From one Pu Erh to another, the variety of olfactory notes is wide, another reason to try this fascinating group of teas, the only ones that undergo real fermentation. It is available loose-leaf or in a "cake". It can be "raw" or "cooked", depending on whether fermentation is done in the traditional manner or accelerated. It can also improve with age, like good wines.
Posted in Country : China by François-Xavier Delmas | Tags : pu er, Pu Er cake, pu erh
The author
François-Xavier Delmas is a passionate globetrotter. He's been touring the world's tea plantations for more than 20 years in search of the finest teas. As the founder of Le Palais des Thés, he believes that travelling is all about discovering world cultures. From Darjeeling to Shizuoka, from Taiwan to the Golden Triangle, he invites you to follow his trips as well as share his experiences and emotions.
Articles classified by themes
Blogs on tea in English
Blogs on tea in French
Cooking
Links to Le Palais des Thés
Past travels