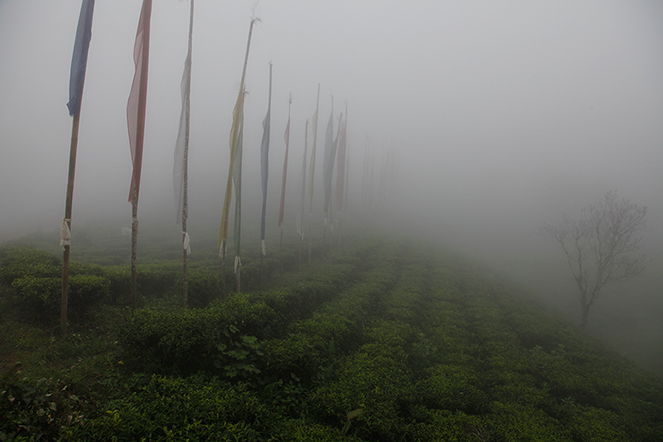 I often travel in the Himalayan region, I'm very fond of those mountains and the people who live there. I have great affection for the Nepalese. I have many friends in Nepal and Darjeeling. I feel at home in these regions. I could live there, have my home there, my friends, my life. Happily, my friends who work in the tea fields are safe, but they are very worried, they are waiting for news of their loved-ones who live in the centre of the country. They fear the worst.
And then there are all those victims who have perished, thousands of people, and the immense pain and sadness of their families. I hope these flags flying in the wind will look after their souls, transport them, embraced and supported by our prayers, that our prayers will give them some warmth… I hope these flags will express our love for those departed souls, flying in the wind.
Posted in Country : Nepal by François-Xavier Delmas
The author
François-Xavier Delmas is a passionate globetrotter. He's been touring the world's tea plantations for more than 20 years in search of the finest teas. As the founder of Le Palais des Thés, he believes that travelling is all about discovering world cultures. From Darjeeling to Shizuoka, from Taiwan to the Golden Triangle, he invites you to follow his trips as well as share his experiences and emotions.
Articles classified by themes
Blogs on tea in English
Blogs on tea in French
Cooking
Links to Le Palais des Thés
Past travels