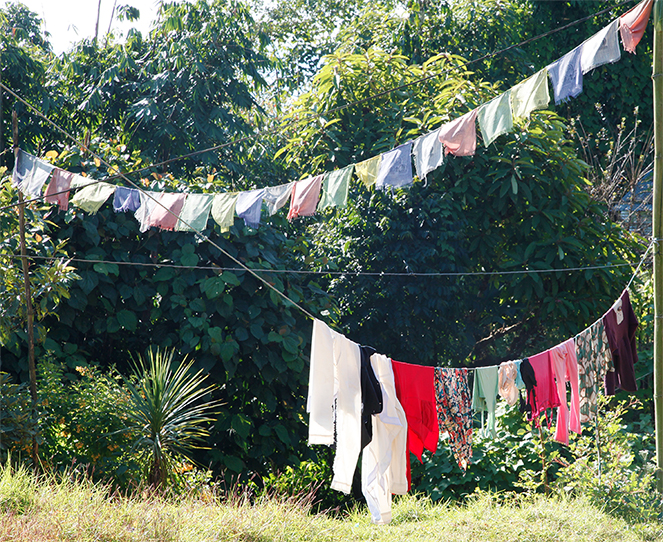 The beliefs of some do not prohibit the humour of others. While I'm often attracted to religious places because of their emotional force or architectural beauty, I generally don't have too much time for religion. While I was out walking somewhere in the Himalayas, I spotted these Buddhist prayer flags (on the top line) alongside some laundry hung out to dry (bottom line). This juxtaposition caught my eye and I instantly took out my camera in order to record this amusing combination. A local woman watched me from her doorstep, bemused, as I took photos of her underwear.
Posted in Country : Nepal by François-Xavier Delmas | Tags : Himalaya, Nepal
The author
François-Xavier Delmas is a passionate globetrotter. He's been touring the world's tea plantations for more than 20 years in search of the finest teas. As the founder of Le Palais des Thés, he believes that travelling is all about discovering world cultures. From Darjeeling to Shizuoka, from Taiwan to the Golden Triangle, he invites you to follow his trips as well as share his experiences and emotions.
Articles classified by themes
Blogs on tea in English
Blogs on tea in French
Cooking
Links to Le Palais des Thés
Past travels