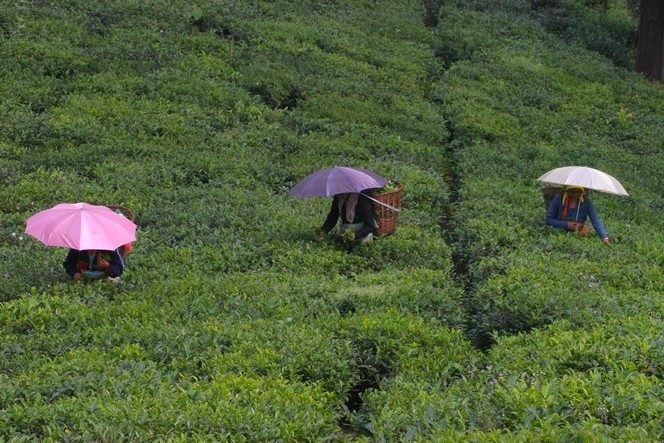 With the weather we've had this June, there has been no need to worry about sunstroke. This is not the case everywhere. For example, in Darjeeling this season, when the pluckers have brought out their umbrellas it has been to protect themselves from the sun, not the rain. The women have good taste in their choice of bright, varied colours, making this landscape very similar to a cup of Darjeeling itself. Its floral, flowery, vegetal notes are a real treat for the palate.
Posted in Country : India by François-Xavier Delmas | Tags : Darjeeling, tea pluckers
The author
François-Xavier Delmas is a passionate globetrotter. He's been touring the world's tea plantations for more than 20 years in search of the finest teas. As the founder of Le Palais des Thés, he believes that travelling is all about discovering world cultures. From Darjeeling to Shizuoka, from Taiwan to the Golden Triangle, he invites you to follow his trips as well as share his experiences and emotions.
Articles classified by themes
Blogs on tea in English
Blogs on tea in French
Cooking
Links to Le Palais des Thés
Past travels