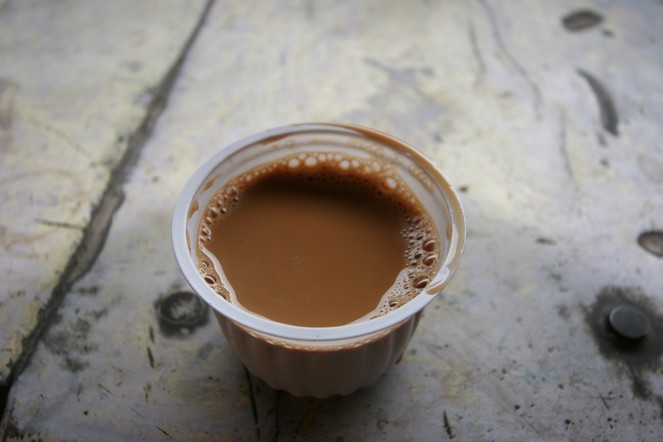 There are many ways to make tea and to drink it. Some ceremonies must be learnt, like the Japanese Cha No Yu. Other rituals have rules that are no less specific, like the British, Chinese, Moroccan, Tibetan and Russian customs, and many others. But we should never forget that for a quarter of the inhabitants of our planet, tea is the most simple drink there is. It is consumed without fanfare, anywhere, at any time of day or night; it is the most obvious thing in the world, both delicious and comforting; it is served in the street; it is tea, plain and simple.
Posted in Country : India by François-Xavier Delmas | Tags : tea ceremony, tea tasting
The author
François-Xavier Delmas is a passionate globetrotter. He's been touring the world's tea plantations for more than 20 years in search of the finest teas. As the founder of Le Palais des Thés, he believes that travelling is all about discovering world cultures. From Darjeeling to Shizuoka, from Taiwan to the Golden Triangle, he invites you to follow his trips as well as share his experiences and emotions.
Articles classified by themes
Blogs on tea in English
Blogs on tea in French
Cooking
Links to Le Palais des Thés
Past travels