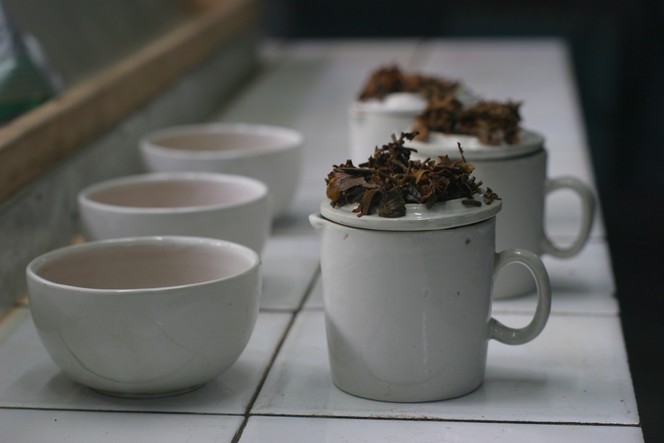 Because of the cold and then the lack of rain, the tea plants are growing very slowly in Darjeeling. As of mid-March, only a few lots have been produced, and it will be a while before there's a good selection available.
I have bought three lots so far though: a very small amount from Teesta Valley, which I've already talked about; the first plucking from Mission Hill, which develops a lovely length in the mouth, and lastly, the Hillton DJ1 with its aromas of cut grass and raw vegetables, which has an incredible intensity.
Posted in Country : India by François-Xavier Delmas | Tags : Darjeeling, Hillton, Mission Hill, tea plants, Teesta Valley
The author
François-Xavier Delmas is a passionate globetrotter. He's been touring the world's tea plantations for more than 20 years in search of the finest teas. As the founder of Le Palais des Thés, he believes that travelling is all about discovering world cultures. From Darjeeling to Shizuoka, from Taiwan to the Golden Triangle, he invites you to follow his trips as well as share his experiences and emotions.
Articles classified by themes
Blogs on tea in English
Blogs on tea in French
Cooking
Links to Le Palais des Thés
Past travels