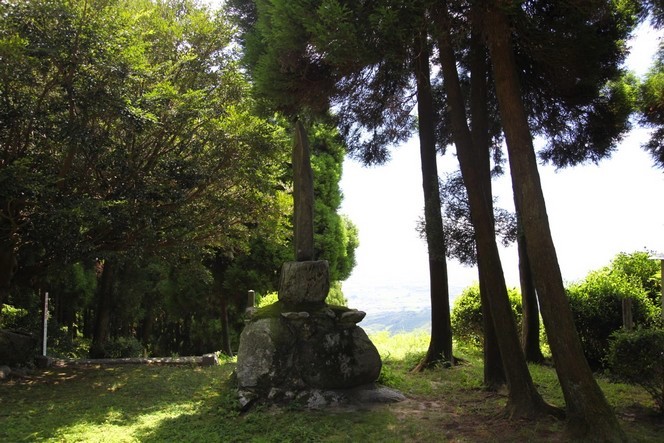 This stele may look unprepossessing, but for fans of Japanese teas it is worth a detour. The stone bears an inscription stating that it was in this place that the monk Eisai, who came from Long Jing in China, planted tea seeds he had brought with him. As for the rest, you can see the outlines of some Camellia Sinensis trees on the right. At the moment I'm on the island of Kyushu, near the city of Saga, where the story of Japanese tea began.
I should also mention that there are a few other similar stelae on the same mountain, bearing roughly the same inscription.
Posted in Country : Japan by François-Xavier Delmas | Tags : Camellia Sinensis, Country : China, Country : Japan, Eisai, Japanese teas, Kyushu, Long Jing, Saga
The author
François-Xavier Delmas is a passionate globetrotter. He's been touring the world's tea plantations for more than 20 years in search of the finest teas. As the founder of Le Palais des Thés, he believes that travelling is all about discovering world cultures. From Darjeeling to Shizuoka, from Taiwan to the Golden Triangle, he invites you to follow his trips as well as share his experiences and emotions.
Articles classified by themes
Blogs on tea in English
Blogs on tea in French
Cooking
Links to Le Palais des Thés
Past travels