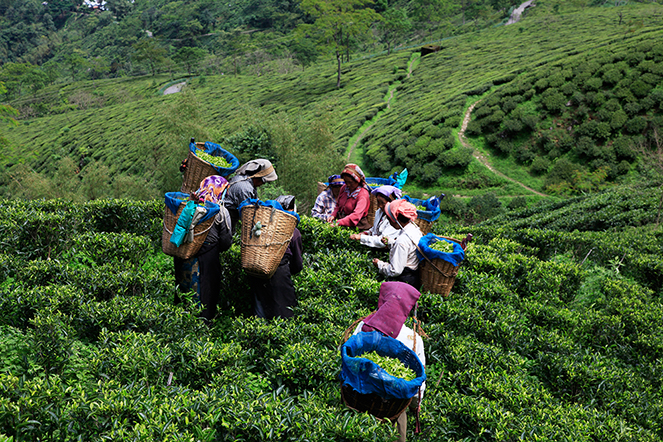 It's not only the tea plantations that are busy at the moment. Yesterday I received no less than 120 different tea samples to taste. As ever, you need to be quick. If I want to make an offer on one of these batches I must have tasted them all in one or two days at the most. After that, it will be too late.
Of course, I don't drink all the teas, I spit them out after turning the liquor around in my mouth while I analyse it.
Posted in Country : India, Places I like in Darjeeling, Professional tasting by François-Xavier Delmas | Tags : Darjeeling first flush, spring teas
The author
François-Xavier Delmas is a passionate globetrotter. He's been touring the world's tea plantations for more than 20 years in search of the finest teas. As the founder of Le Palais des Thés, he believes that travelling is all about discovering world cultures. From Darjeeling to Shizuoka, from Taiwan to the Golden Triangle, he invites you to follow his trips as well as share his experiences and emotions.
Articles classified by themes
Blogs on tea in English
Blogs on tea in French
Cooking
Links to Le Palais des Thés
Past travels