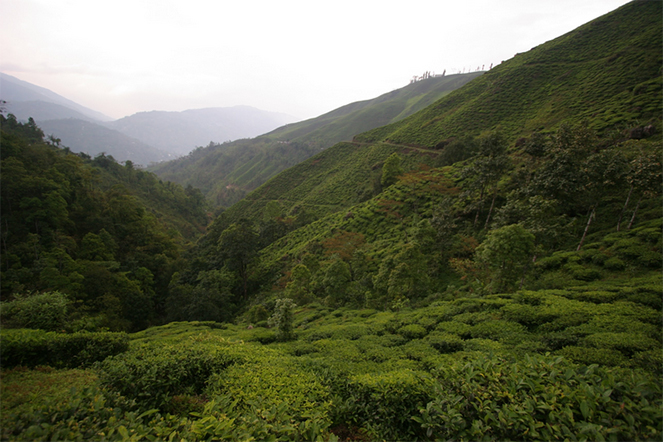 To celebrate the arrival of spring with you, what better than to take a break together, put the kettle on, sit down in an upright position, empty our minds, shut our eyes, inhale deeply while the leaves infuse, get ourselves in the right frame of mind, and prepare to drink tea. And then, to open our eyes on this beautiful landscape, to nature reawakening, the first buds opening, the return of life.
Posted in Tea tasting by François-Xavier Delmas | Tags : tea plantations, tea tasting
The author
François-Xavier Delmas is a passionate globetrotter. He's been touring the world's tea plantations for more than 20 years in search of the finest teas. As the founder of Le Palais des Thés, he believes that travelling is all about discovering world cultures. From Darjeeling to Shizuoka, from Taiwan to the Golden Triangle, he invites you to follow his trips as well as share his experiences and emotions.
Articles classified by themes
Blogs on tea in English
Blogs on tea in French
Cooking
Links to Le Palais des Thés
Past travels