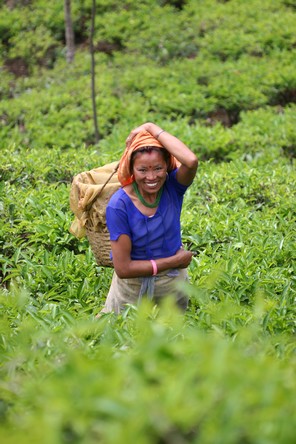 That's it! I've just finished choosing the first flush Darjeelings. I've tasted up to 200 samples a day for just over a month, and have finally narrowed it down to the best. This year, some plantations have achieved a better quality than in previous years. This is notably the case with Hilton, Rohini and Teesta Valley. Other reliable gardens like Puttabong, Margaret's Hope and Singbulli have surpassed themselves.
I have also thought of those who are not yet familiar with first flush Darjeelings, and have selected a Gielle DJ117, which is more approachable for the palate.
Overall, it is fair to say that the quality of the 2013 harvest is significantly higher than in previous years. It has been a long time since this region last experienced a spring unaffected by either excessive cold or severe drought.
Posted in Country : India by François-Xavier Delmas | Tags : 2013, Darjeeling, Darjeeling first flush
The author
François-Xavier Delmas is a passionate globetrotter. He's been touring the world's tea plantations for more than 20 years in search of the finest teas. As the founder of Le Palais des Thés, he believes that travelling is all about discovering world cultures. From Darjeeling to Shizuoka, from Taiwan to the Golden Triangle, he invites you to follow his trips as well as share his experiences and emotions.
Articles classified by themes
Blogs on tea in English
Blogs on tea in French
Cooking
Links to Le Palais des Thés
Past travels