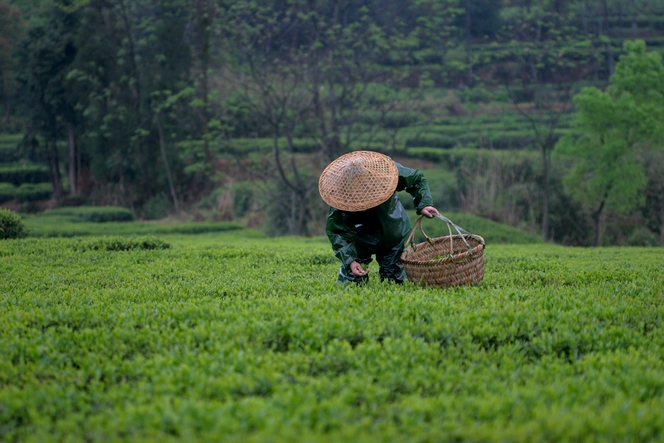 Since the tea leaves are picked constantly, like here in the Gao Shan region of China, litteraly meaning "High Mountain", the tea tree cannot grow any bigger. It is maintained, harvest after harvest, at the most convenient height: not too low, so the task is not made more difficult, and not too high, to stop parasites developing at the base of the plants. The tea trees are kept at between knee and waist height, depending on the region and the climate.
Posted in Country : China, Tea plant by François-Xavier Delmas | Tags : Country : China, crop, Gao Shan, harvest, tea leaves, tea leef, Tea plant, tea plants, tea tree, tea trees
The author
François-Xavier Delmas is a passionate globetrotter. He's been touring the world's tea plantations for more than 20 years in search of the finest teas. As the founder of Le Palais des Thés, he believes that travelling is all about discovering world cultures. From Darjeeling to Shizuoka, from Taiwan to the Golden Triangle, he invites you to follow his trips as well as share his experiences and emotions.
Articles classified by themes
Blogs on tea in English
Blogs on tea in French
Cooking
Links to Le Palais des Thés
Past travels