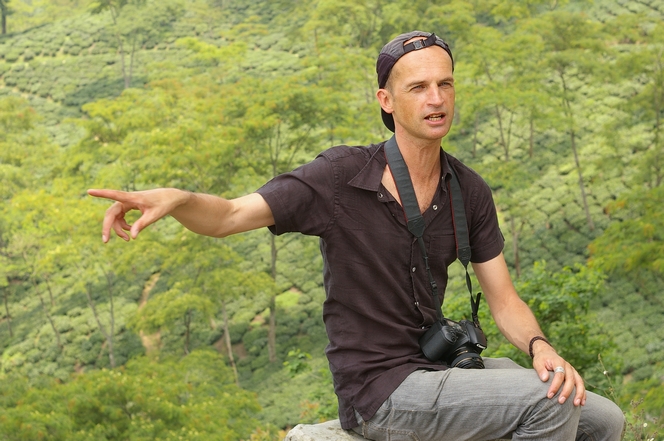 An indefatigable globetrotter, François-Xavier Delmas has been touring the tea plantations of the world for more than 20 years in search of the best teas. Throughout India, China, Nepal, Japan, Taiwan and Sri Lanka, he has scaled the remotest mountains on his quest for the rarest teas.
How would he describe himself? Tea researcher? Tea explorer? Tea sommelier? Tea-trotter? It is difficult to summarise in just a few words these journeys inspired by tea, except to say that they are motivated by the desire to offer, through Le Palais des Thés' stores, the finest pluckings, the rarest, most fleeting harvests, those that fetch a small fortune, on condition that he knows the growers, is in regular contact with them and, in many cases, is a longstanding and loyal friend. The aim of www.dicoveringtea.com is to follow the peregrinations of "FX" and to understand tea through the words and images of a passionate man. And not just tea – for there is much more besides – but also the people, traditions and cultures of the world that he encounters on his travels.
Posted in Country : India by François-Xavier Delmas | Tags : Country : India, François-Xavier Delmas, Palais des Thés, plucking, Rare teas, Tea, tea harvest
The author
François-Xavier Delmas is a passionate globetrotter. He's been touring the world's tea plantations for more than 20 years in search of the finest teas. As the founder of Le Palais des Thés, he believes that travelling is all about discovering world cultures. From Darjeeling to Shizuoka, from Taiwan to the Golden Triangle, he invites you to follow his trips as well as share his experiences and emotions.
Articles classified by themes
Blogs on tea in English
Blogs on tea in French
Cooking
Links to Le Palais des Thés
Past travels