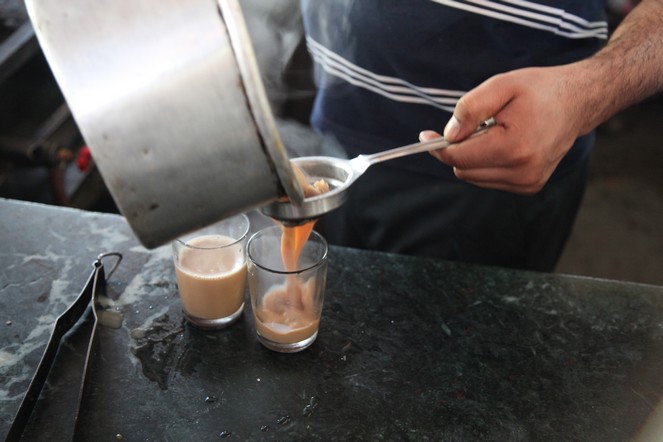 All along the roadsides in India there are many stalls serving delicious spiced tea. The flavour varies according to the mood of the person preparing it and the clientele's preferences.
Here, near Jammu (India), I'm about to taste the local brew. I'm particularly looking forward to it as I don't often come to Kashmir. I can't wait to discover the flavour they give their chai around here.
Posted in Country : India by François-Xavier Delmas | Tags : Country : India, Jammu, Kashmir, spices, Tea
The author
François-Xavier Delmas is a passionate globetrotter. He's been touring the world's tea plantations for more than 20 years in search of the finest teas. As the founder of Le Palais des Thés, he believes that travelling is all about discovering world cultures. From Darjeeling to Shizuoka, from Taiwan to the Golden Triangle, he invites you to follow his trips as well as share his experiences and emotions.
Articles classified by themes
Blogs on tea in English
Blogs on tea in French
Cooking
Links to Le Palais des Thés
Past travels
Community