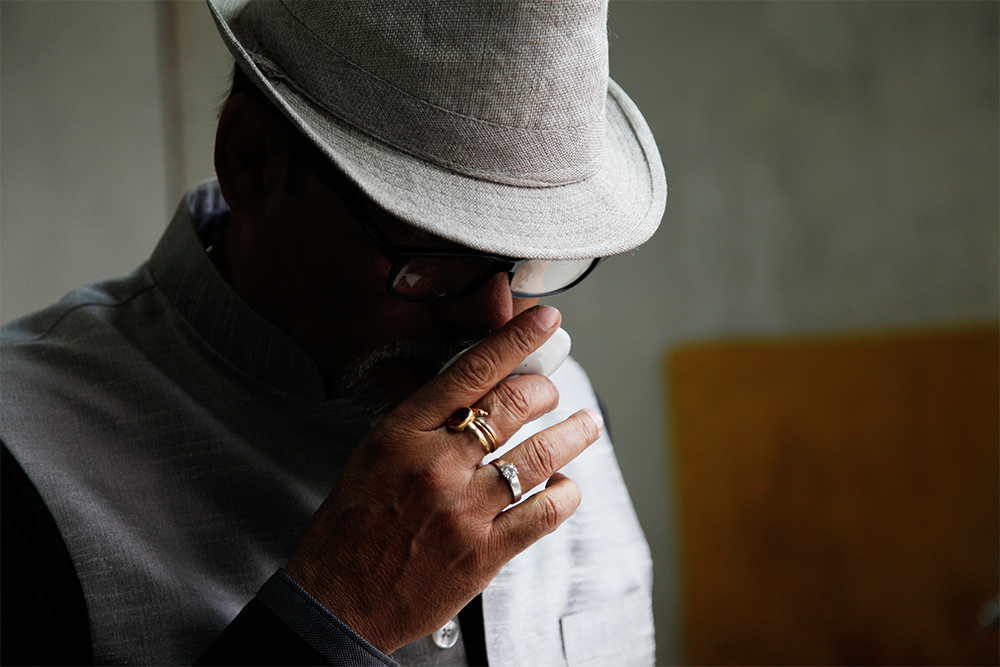 It's not an easy job, growing tea. In Darjeeling, after a winter that was too dry, it did eventually rain, but a few days ago an unusually violent hailstorm hit the region and caused considerable damage on plantations in the north of the district. Luckily, between the rain and hail, a few very good batches were produced, and I'm pleased to say that we will shortly be receiving some remarkable teas from Risheehat, Puttabong, Singbulli, Thurbo Moonlight, North Tukvar, DelmasBari and Turzum.
Speaking of Turzum, here's a photo I took in March of Anil Jha, one of the three most respected planters in Darjeeling. Here, he is concentrating on the smell of the damp leaves that are in the lid of the tasting set.
Posted in Places I like in Darjeeling by François-Xavier Delmas
The author
François-Xavier Delmas is a passionate globetrotter. He's been touring the world's tea plantations for more than 20 years in search of the finest teas. As the founder of Le Palais des Thés, he believes that travelling is all about discovering world cultures. From Darjeeling to Shizuoka, from Taiwan to the Golden Triangle, he invites you to follow his trips as well as share his experiences and emotions.
Articles classified by themes
Blogs on tea in English
Blogs on tea in French
Cooking
Links to Le Palais des Thés
Past travels