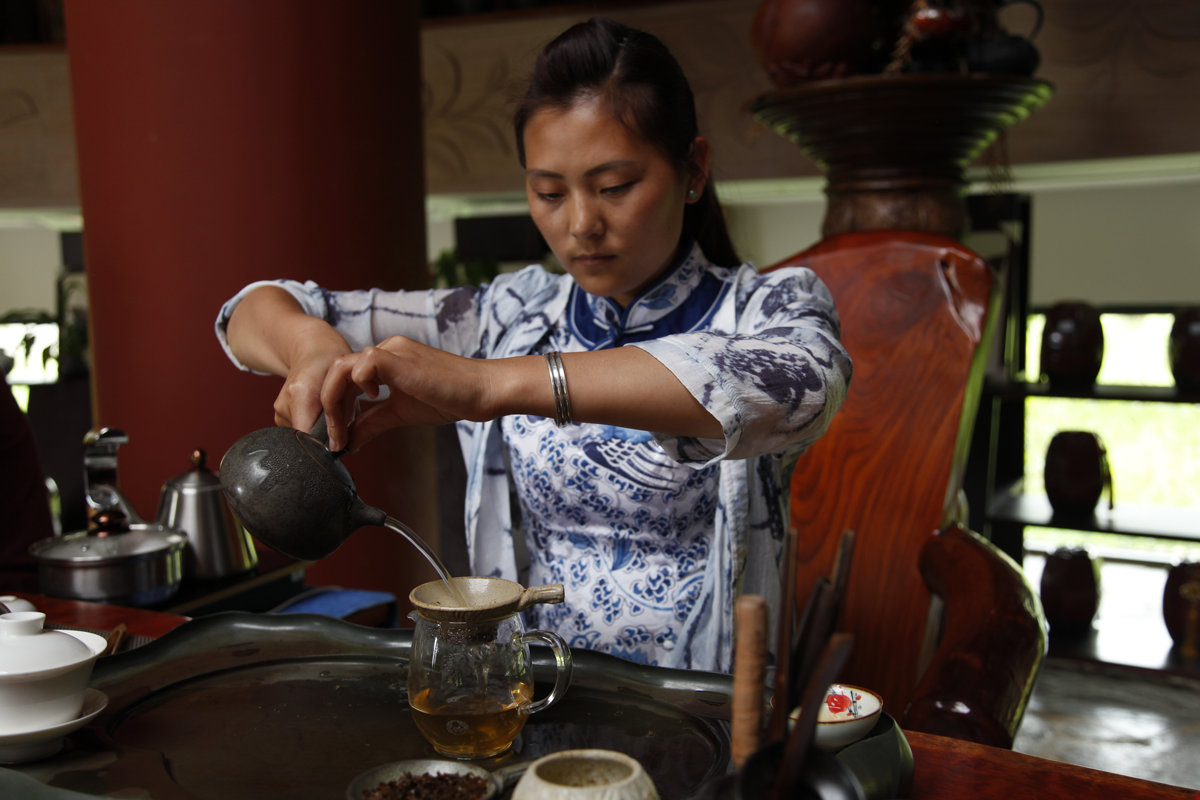 It's true that preparing tea consists simply of placing tea leaves in contact with water, an encounter that produces a delicate, fragrant drink. The process can be more or less simple, more or less delicate. In China, in the space of barely 20 years, preparing tea using the gong fu method, which is slow and controlled, has become incredibly popular. It is often young women who perform the task. They are always elegant, and every movement is carried out with precision. We can admire their agile fingers that trace beautiful smooth arcs in the air before depositing a few drops of the precious nectar into your tiny cup. 
Posted in Country : China by François-Xavier Delmas | Tags : Country : China, gong fu, tea preparation
The author
François-Xavier Delmas is a passionate globetrotter. He's been touring the world's tea plantations for more than 20 years in search of the finest teas. As the founder of Le Palais des Thés, he believes that travelling is all about discovering world cultures. From Darjeeling to Shizuoka, from Taiwan to the Golden Triangle, he invites you to follow his trips as well as share his experiences and emotions.
Articles classified by themes
Blogs on tea in English
Blogs on tea in French
Cooking
Links to Le Palais des Thés
Past travels