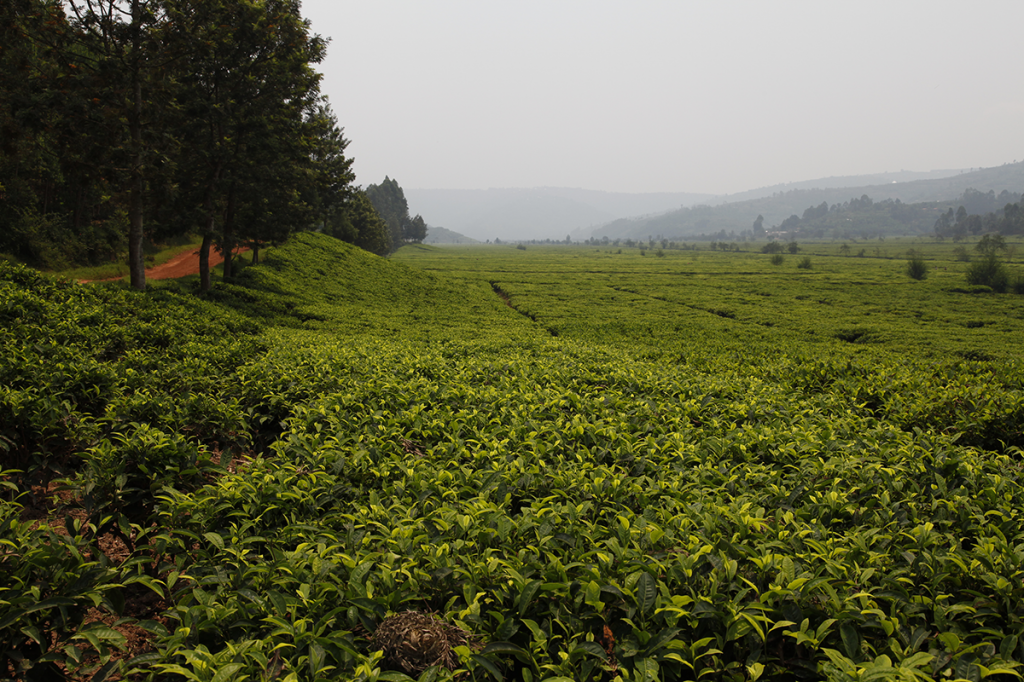 Tasting dozens of teas like I do every day of the year requires the ability to be present in the moment. You can't compare several teas or form an opinion on the aromatic richness of a liquor if you're rushed, stressed, preoccupied or simply thinking about other things. Tasting involves analysis, and this sensory analysis means you need to be very present. When I'm not in exactly the right state of mind for this task, which can happen to anyone, if there's noise around me or if I'm distracted by something, if I'm tense or the slightest bit annoyed, I get away from everything. And I take however long I need to look at a beautiful landscape like this one. I focus on the scene before me. I gaze at it until I'm thinking of nothing else. I dive into it in the true sense, until I'm ready, free from all distractions; until I'm present in the moment. Then I can go to my tasting sets and contemplate the flavours and aromas of the teas I drink.
I recommand this focusing exercise before every tasting session.
Posté dans Country : Rwanda par François-Xavier Delmas | Tags : concentration, focus, Rwanda
The author
François-Xavier Delmas is a passionate globetrotter. He's been touring the world's tea plantations for more than 20 years in search of the finest teas. As the founder of Le Palais des Thés, he believes that travelling is all about discovering world cultures. From Darjeeling to Shizuoka, from Taiwan to the Golden Triangle, he invites you to follow his trips as well as share his experiences and emotions.
Articles classified by themes
Blogs on tea in English
Blogs on tea in French
Cooking
Links to Le Palais des Thés
Past travels