Category : Tea plant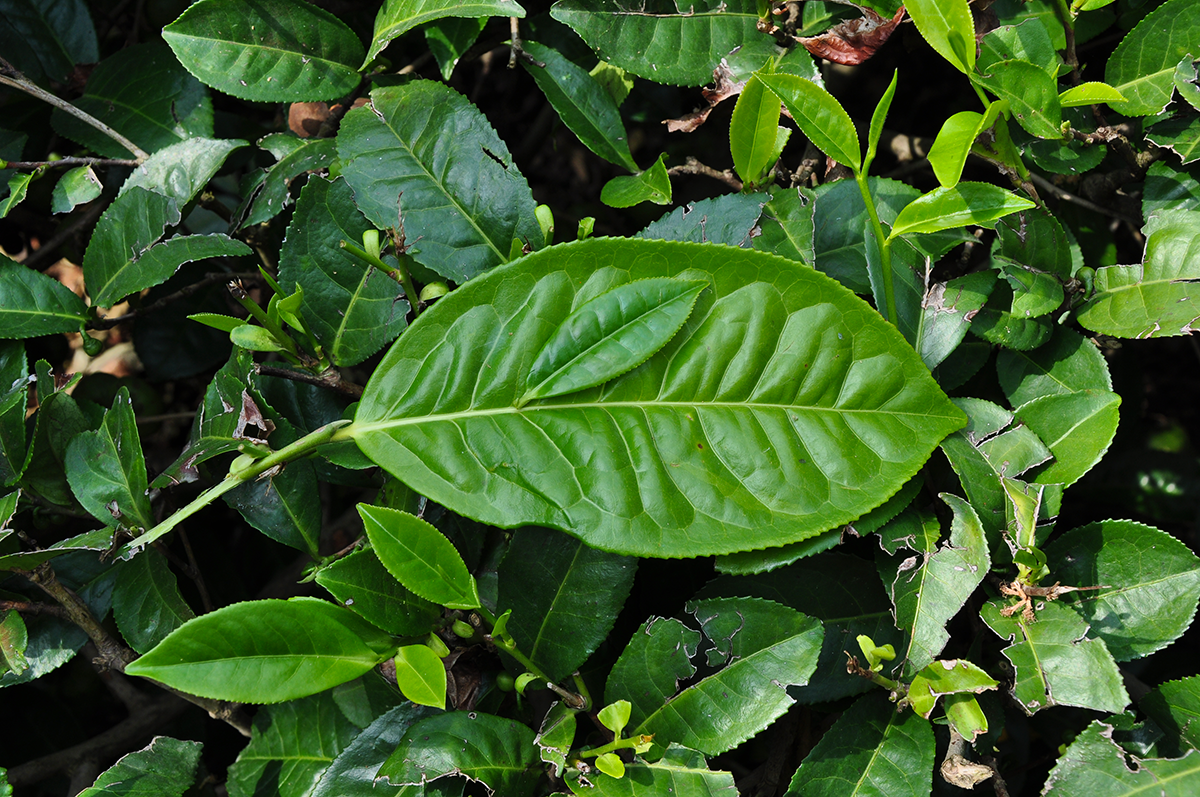 If you enjoy tea, you will probably know that there are two main varieties of Camellia sinensis used to make tea: Camellia sinensis var. sinensis, and Camellia sinensis var. assamica. Rather than getting bogged down in the Latin, here is a more practical explanation. The large-leaf teas come from the assamica strain, while the small-leaf teas – which have incomparable aromas and a hardiness that allows them to adapt to harsher climates – belong to the sinensis strain. It is self-explanatory that a producer looking for quantity over quality is likely to favour one over the other.
I would like to thank Laurence, manager of the Palais des Thés store on Rue du Commerce in Paris, for this photo she took while we were visiting a research centre in Northern India.
(photo: Laurence Jouanno)
Posted in Tea plant by François-Xavier Delmas | Tags : Country : India, discovery, travel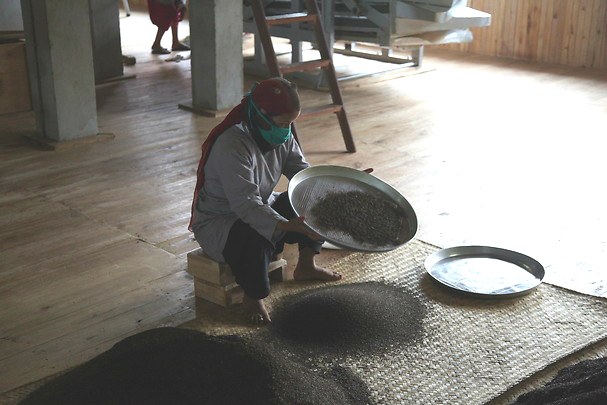 In most tea-producing countries, the best teas are plucked by hand. This means that growing high quality tea often requires the participation of many men and women. Not only is harvesting the leaves a meticulous task, but sorting them just before they are packed and dispatched is also done by hand. The work demands incredible patience.
After rice, tea is the agricultural resource that employs the greatest number of people around the world.
Posted in Tea plant by François-Xavier Delmas | Tags : Tea plant
Making tea requires great precision. Scales are used to check the weight of the leaves, then there is a kettle with volume markings , sometimes a thermometer, and a timer. When I'm on a tea plantation, I like to photograph the different measuring instruments I see, like here, in Nepal.
Posted in Producing tea, Tea plant, Tea tasting by François-Xavier Delmas | Tags : Tea, tea leaves, tea plants, tea tasting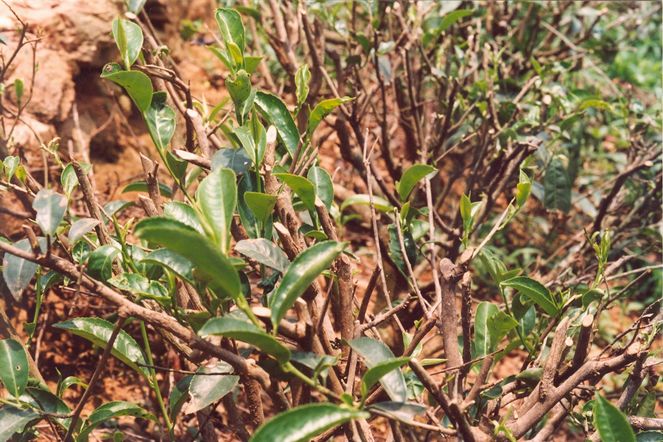 If you have a garden of any size, you know that between autumn and spring, aside from when the ground is frozen, there is always work to be getting on with, such as pruning. In the tea fields, too, this period is put to good use: every tree is examined and given the necessary care. As with a fruit tree, the plant is assessed before the winter pruning is carried out. This cutting back, which is not performed every year, helps the shrub to put on new growth.
Posted in Tea plant by François-Xavier Delmas | Tags : tea gardens, tea plants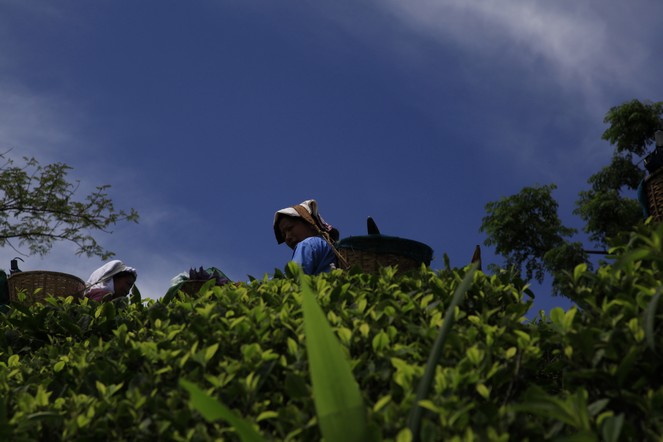 It is not just France enjoying a clear blue sky at the moment. Camellia sinensis is happy in weather that sees rain alternating with cloudless skies. However, it also has a fondness for spells of mist.
Posted in Tea plant by François-Xavier Delmas | Tags : Tea plant, tea plantations
The author
François-Xavier Delmas is a passionate globetrotter. He's been touring the world's tea plantations for more than 20 years in search of the finest teas. As the founder of Le Palais des Thés, he believes that travelling is all about discovering world cultures. From Darjeeling to Shizuoka, from Taiwan to the Golden Triangle, he invites you to follow his trips as well as share his experiences and emotions.
Articles classified by themes
Blogs on tea in English
Blogs on tea in French
Cooking
Links to Le Palais des Thés
Past travels