Posted in Tea plant by François-Xavier Delmas | Tags : Country : India, discovery, travel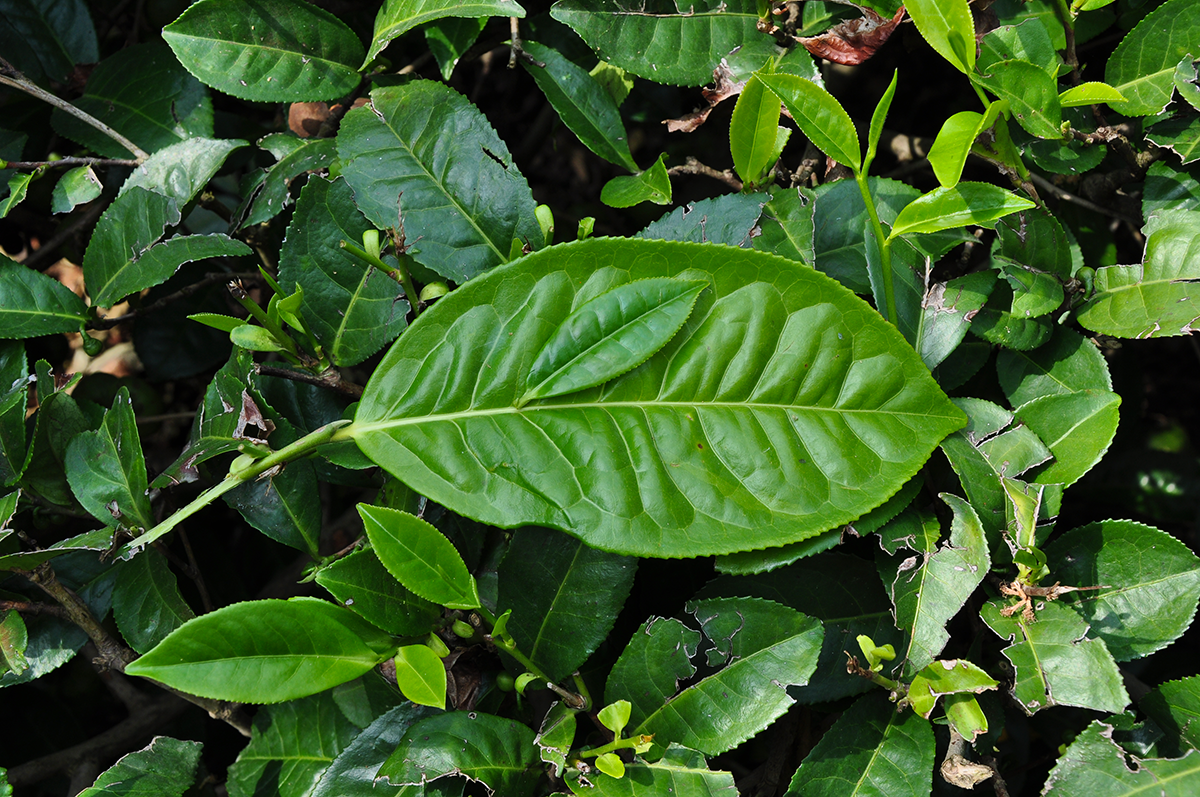 If you enjoy tea, you will probably know that there are two main varieties of Camellia sinensis used to make tea: Camellia sinensis var. sinensis, and Camellia sinensis var. assamica. Rather than getting bogged down in the Latin, here is a more practical explanation. The large-leaf teas come from the assamica strain, while the small-leaf teas – which have incomparable aromas and a hardiness that allows them to adapt to harsher climates – belong to the sinensis strain. It is self-explanatory that a producer looking for quantity over quality is likely to favour one over the other.
I would like to thank Laurence, manager of the Palais des Thés store on Rue du Commerce in Paris, for this photo she took while we were visiting a research centre in Northern India.
(photo: Laurence Jouanno)
The author
François-Xavier Delmas is a passionate globetrotter. He's been touring the world's tea plantations for more than 20 years in search of the finest teas. As the founder of Le Palais des Thés, he believes that travelling is all about discovering world cultures. From Darjeeling to Shizuoka, from Taiwan to the Golden Triangle, he invites you to follow his trips as well as share his experiences and emotions.
Articles classified by themes
Blogs on tea in English
Blogs on tea in French
Cooking
Links to Le Palais des Thés
Past travels