Posted in Country : Nepal by François-Xavier Delmas | Tags : Himalaya, Nepal, Tea plantation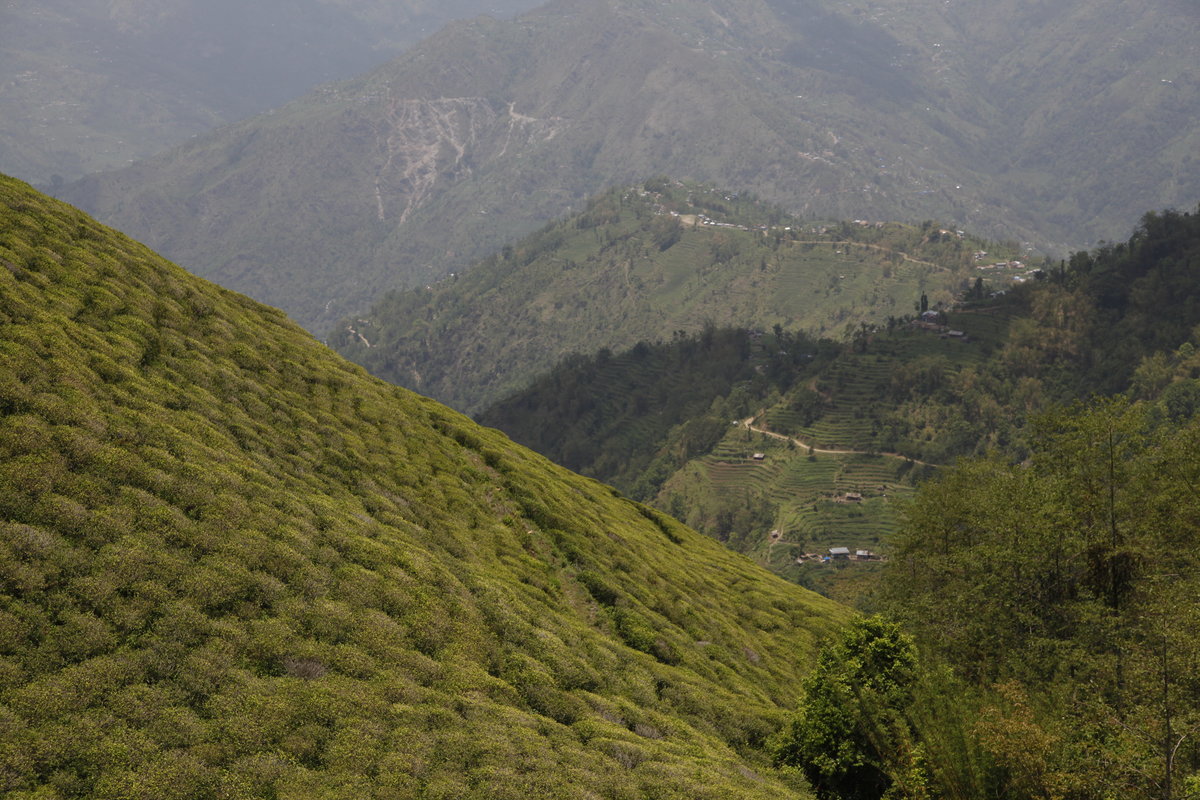 During a tour of the Institute of Himalayan Bioresource Technology, Dr Rakesh Kumar reminded those I'd brought with me on the trip of the essential conditions required to grow tea: acidic soil (pH 4.5 to 5.5), temperatures between 15°C and 32°C, and abundant rainfall (around 1,500 mm per year). Of course, altitude, sunlight and gradient also influence the way the plants behave.
I've chosen this photo to illustrate gradient. It is without doubt in the Himalayan foothills that I encounter the steepest mountainsides. With copious rainfall and well-drained soil, it's a tea plant's dream location!
The author
François-Xavier Delmas is a passionate globetrotter. He's been touring the world's tea plantations for more than 20 years in search of the finest teas. As the founder of Le Palais des Thés, he believes that travelling is all about discovering world cultures. From Darjeeling to Shizuoka, from Taiwan to the Golden Triangle, he invites you to follow his trips as well as share his experiences and emotions.
Articles classified by themes
Blogs on tea in English
Blogs on tea in French
Cooking
Links to Le Palais des Thés
Past travels