Posted in Country: South Africa by François-Xavier Delmas | Tags : Rooibos, Rooibos harvest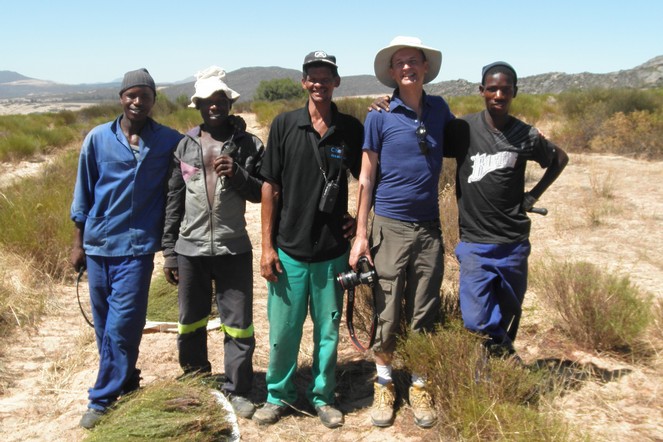 Some South African farmers have just sent me this photo taken last month during the rooibos harvest. I'm in the middle, and the temperature was close to 40 degrees. The working conditions aren't easy in this region, which is so arid in the summer that almost the only things that grow are stones and sand.
When, in the evening, I drink a cup of this infusion that is completely free of caffeine and theine, I think of them and the joy it gave me to discover such wonderful landscapes and people.
One Comment by "Memories of South Africa"
The author
François-Xavier Delmas is a passionate globetrotter. He's been touring the world's tea plantations for more than 20 years in search of the finest teas. As the founder of Le Palais des Thés, he believes that travelling is all about discovering world cultures. From Darjeeling to Shizuoka, from Taiwan to the Golden Triangle, he invites you to follow his trips as well as share his experiences and emotions.
Articles classified by themes
Blogs on tea in English
Blogs on tea in French
Cooking
Links to Le Palais des Thés
Past travels