Posted in Country : India, Places I like in Darjeeling by François-Xavier Delmas | Tags : Darjeeling, Himalaya, Himalayan mountains, Tea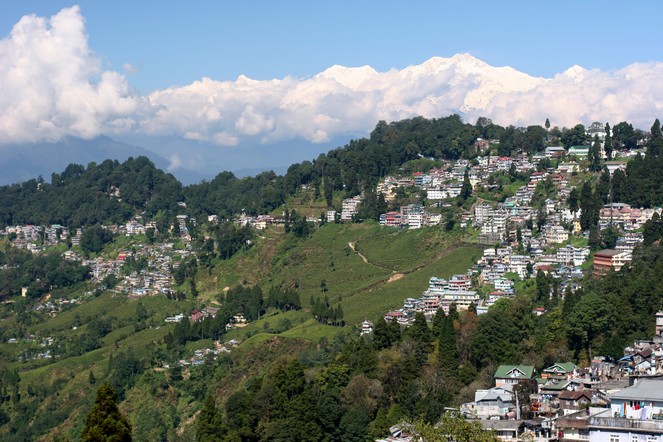 This is a rather idyllic view of Darjeeling: a charming town with plenty of green space, spread out among the tea plantations in the Himalayan foothills.
The reality is more complex: the city has more than 100,000 inhabitants and spreads out much further than can be seen here. The roads are crumbling, all the city's water has to be trucked in, and the traffic increases every year, making it very congested.
One Comment by "Darjeeling: the dream and the reality"
The author
François-Xavier Delmas is a passionate globetrotter. He's been touring the world's tea plantations for more than 20 years in search of the finest teas. As the founder of Le Palais des Thés, he believes that travelling is all about discovering world cultures. From Darjeeling to Shizuoka, from Taiwan to the Golden Triangle, he invites you to follow his trips as well as share his experiences and emotions.
Articles classified by themes
Blogs on tea in English
Blogs on tea in French
Cooking
Links to Le Palais des Thés
Past travels