Posted in Country : India by François-Xavier Delmas | Tags : Darjeeling, Sikkim, tea producers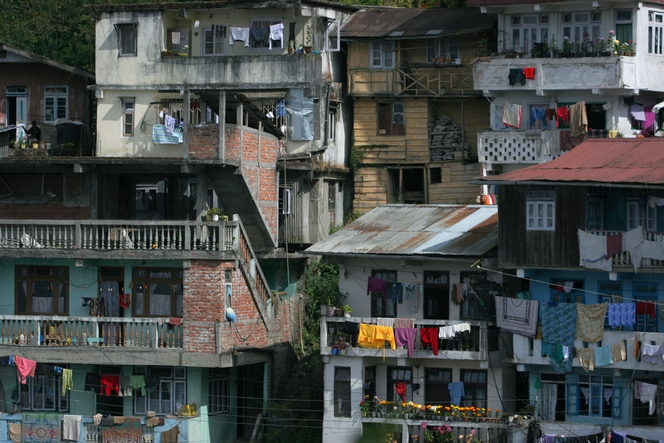 There were many victims of Sunday's earthquake in Sikkim, including in the city of Darjeeling, less than 100km from the epicentre. Naturally, my heart goes out to the victims of this catastrophe, and I feel very saddened for those affected. I have been in touch with our various tea producers in the region, and fortunately none came to any harm.
Although earthquakes are fairly rare in Darjeeling, the region is a hotspot in terms of seismic activity, being situated where the Indian plate meets the Asian plate. In reality though, the people of Darjeeling suffer more frequently from landslides than earthquakes. They happen every year, and there are many victims.
This photo I took in Darjeeling gives you an idea of how homes are built here, on sloping ground, and helps illustrate the population's vulnerability to natural catastrophes.
2 Comments by "Darjeeling is a hotspot in terms of seismic activity"
The author
François-Xavier Delmas is a passionate globetrotter. He's been touring the world's tea plantations for more than 20 years in search of the finest teas. As the founder of Le Palais des Thés, he believes that travelling is all about discovering world cultures. From Darjeeling to Shizuoka, from Taiwan to the Golden Triangle, he invites you to follow his trips as well as share his experiences and emotions.
Articles classified by themes
Blogs on tea in English
Blogs on tea in French
Cooking
Links to Le Palais des Thés
Past travels