Posted in Country : China by Marie-Emmanuelle Petit | Tags : Bai Mu Dan, Country : China, Fujian, harvest, plucking, Silver Needles, white tea, white teas, withering, Yin Zhen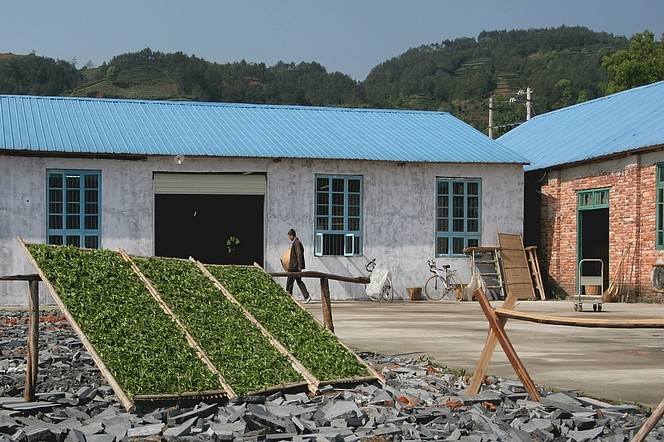 White teas are one of the Fujian district's (China) main specialties. The most well-known ones are named Bai Mu Dan (White Peony) and Yin Zhen (Silver Needles).
The manufacturing process of white tea is quite simple, as it can be summed up in two words: withering and firing.
Traditionally, white tea is withered in the open air, just like here on these large bamboo pans which have been placed according to the course of the sun. This procedure will last from 48 to 60 hours. It is thus better to take the colour of the sun in consideration before plucking the leaves, in order for the harvest not to be ruined by the rain!
2 Comments by "White tea withering"
The author
François-Xavier Delmas is a passionate globetrotter. He's been touring the world's tea plantations for more than 20 years in search of the finest teas. As the founder of Le Palais des Thés, he believes that travelling is all about discovering world cultures. From Darjeeling to Shizuoka, from Taiwan to the Golden Triangle, he invites you to follow his trips as well as share his experiences and emotions.
Articles classified by themes
Blogs on tea in English
Blogs on tea in French
Cooking
Links to Le Palais des Thés
Past travels