Category : Tea-producing countries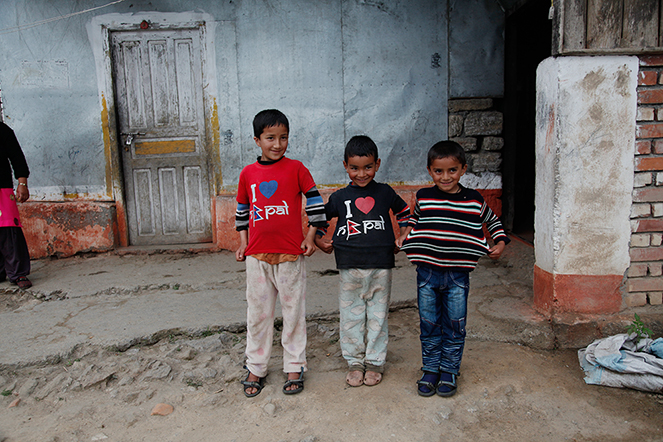 At a time when we are seeing our French flag flying everywhere, I have rediscovered this wonderful photo. Last May, when their country had just been hit by a serious earthquake, these children proudly showed off their "I love Nepal" slogans, with big heart-warming smiles on their faces. These children have every reason to love their beautiful country.
Posted in Country : Nepal by François-Xavier Delmas | Tags : flags, smiles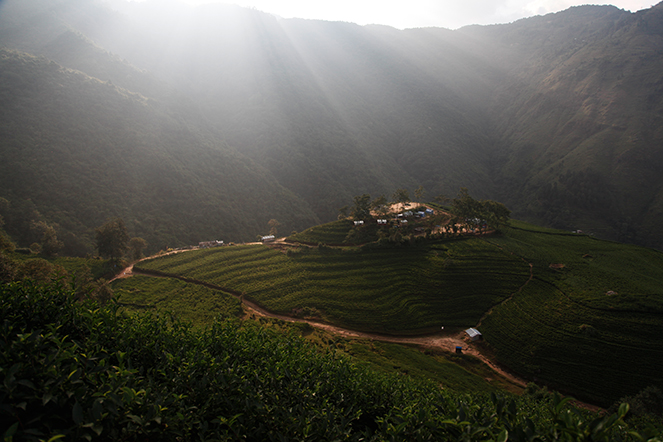 A few days ago I was lucky enough to meet the monk, Matthieu Ricard. It was a joy to listen to him speak. When you hear him, you feel light. You tell yourself that happiness is our responsibility. The happiness of others, first (ours comes indirectly, like the cherry on the cake). A few days later, I was in Nepal. I was helping a planter friend who is starting a great project, taking over an abandoned tea plantation between Kathmandu and Tibet. After walking for several hours between tea plants that were often taller than us, we sat down to catch our breath. We turned around to admire the view, and luckily just at that moment the sunlight pierced through. A light unlike any other. Something very beautiful, a halo of light that caressed the tea plants.
I thought about that fine English word, "enlightened", I thought again of Matthieu Ricard, and I thought about the beauty of our planet, of course. As we sat there, my friend and I marvelled at it. It illuminated us. But why is it so difficult for so many people to feel this beauty? Why don't they see it? Why do men keep trying to destroy our poor planet, day after day, throughout our lives? Why do they bring in their tarmac, plastic and bulldozers, their manic industrialisation and advertising hoardings, their deforestation and frenzied consumption, to lay waste to this Earth? For whose selfish happiness? And where is the Other? Who is thinking of our future generations?
Posted in Country : Nepal by François-Xavier Delmas | Tags : environment
Many Sri Lankans have climbed the slopes of Adam's Peak at least once in their lifetime.
It is a place of pilgrimage for Buddhists, who worship Buddha's footprint at the summit, but also for Hindus, Muslims and Christians. The ascent begins with a walk through a tea field, which you cross on your way to the top.
Posted in Country : Sri Lanka by François-Xavier Delmas | Tags : Adam's pic, landscape, Sri Lanka, tea plantations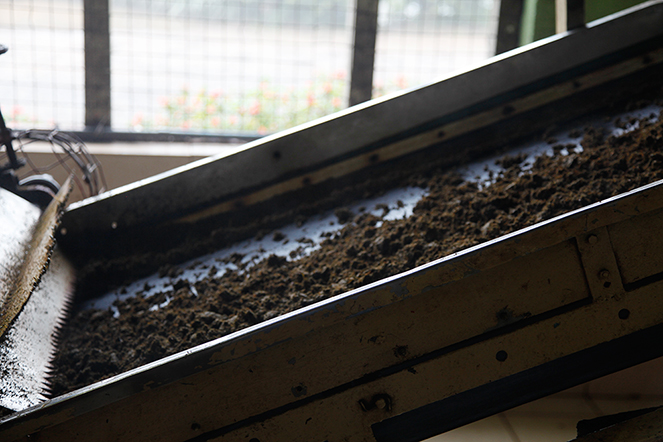 It is difficult to find good tea in Sri Lanka, and here is a photo of the guilty party. Known as a rotorvane, it puts the leaves under enormous pressure and can roll three times the quantity of freshly withered leaves as a traditional roller. The oxidation time can then be reduced to a few minutes because the leaves have been squashed so much.
This procedure is widely used in the mountains in the centre of the country. It has the advantage of increasing yield, but what is the point when you gain strength in lieu of any subtlety of flavour and aroma.
Posted in Country : Sri Lanka by François-Xavier Delmas | Tags : broken tea, rotorvane, Sri Lanka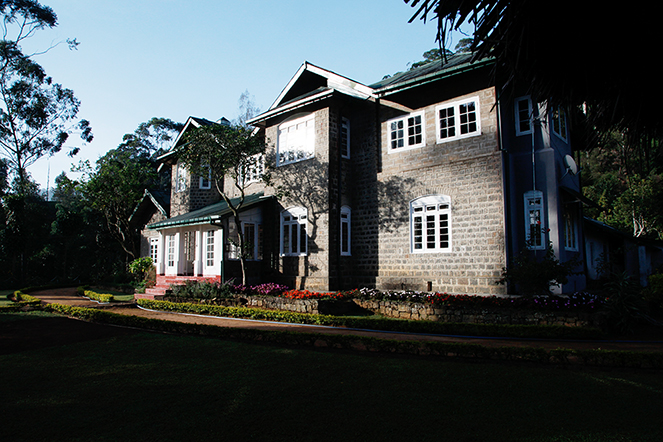 The British had an instinct for comfort. They built magnificent bungalows during the colonial era. These buildings still exist today, surrounded by tea fields, like here in Gorthie (Sri Lanka). I was lucky to stay there recently. It was all very refined: they serve delicious food, and with the first light of dawn you are seduced by the beauty of the garden.
Posted in Country : Sri Lanka by François-Xavier Delmas | Tags : bungalow, Gorthie, Sri Lanka
The author
François-Xavier Delmas is a passionate globetrotter. He's been touring the world's tea plantations for more than 20 years in search of the finest teas. As the founder of Le Palais des Thés, he believes that travelling is all about discovering world cultures. From Darjeeling to Shizuoka, from Taiwan to the Golden Triangle, he invites you to follow his trips as well as share his experiences and emotions.
Articles classified by themes
Blogs on tea in English
Blogs on tea in French
Cooking
Links to Le Palais des Thés
Past travels