Category : Tea-producing countries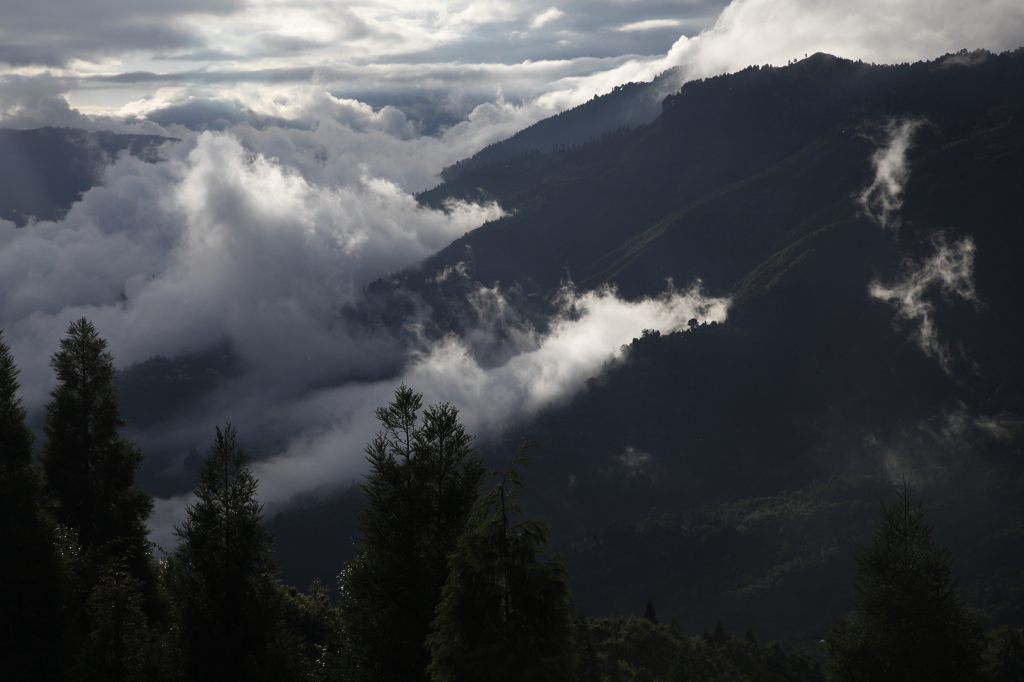 The landscapes of Darjeeling are among the most incredible in existence. Not because they're better than anywhere else in terms of their beauty, but because of the unique speed with which the scenery in this region changes. You can go from a hailstorm to a beautiful blue sky in less time than it takes to say those words, and the mist can be so thick that sometimes, when walking in these parts, you even lose sight of the ends of your shoes. After all, the name Darjeeling comes from the Tibetan "Dorje Ling", which means "the land of storms" – here, the skies rule. Naturally, these climatic variations and the extreme temperature changes that accompany them have a major influence on the quality of the tea, which is why, in Darjeeling and in Nepal, the characteristics of teas picked in the spring, summer and autumn differ so much. In no other tea-producing region of the world do we see such variation between teas from one season to another, in terms of their organoleptic qualities
Posted in Country : India by François-Xavier Delmas | Tags : Darjeeling, Tea, weather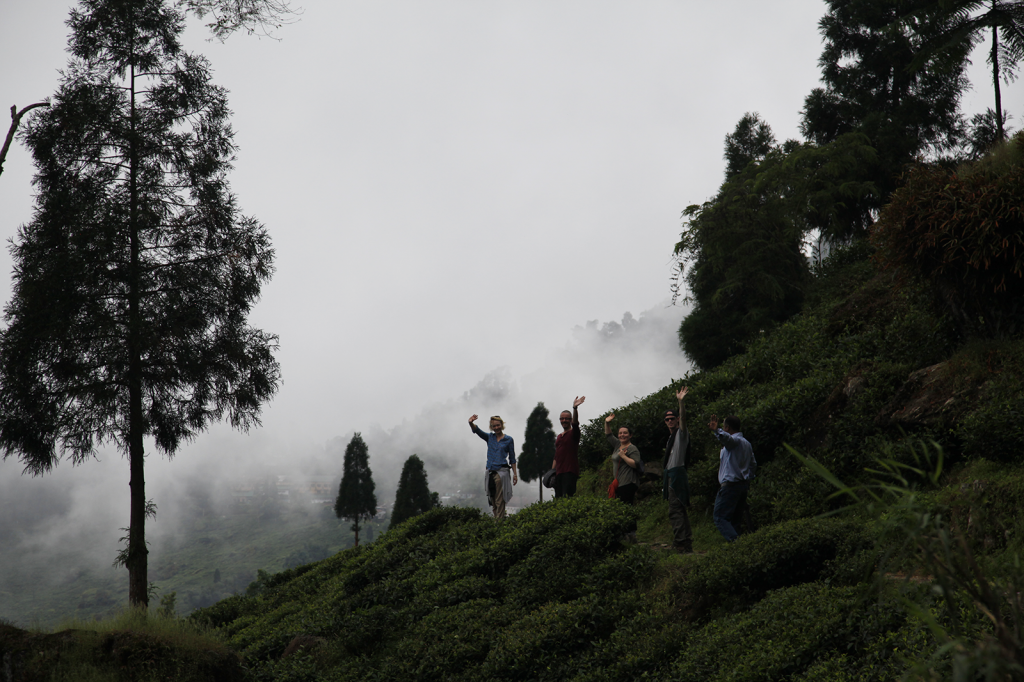 I've just got back from Darjeeling. Every year I invite store managers to visit the plantations with me. I remember the beginnings of Palais des Thés. I spent the first three years of this great adventure in the shop, behind the counter, serving customers. At the time I'd never seen a tea plant. Then I packed my bag and set off to explore the tea mountains of China, Japan and India, followed by other countries. This experienced completely changed me and the connection I had with tea. Tea became my passion. This connection became strong, rich and powerful. My life changed.
That's why I want our store managers to have the same opportunity as I did, to discover tea in its natural surroundings, to meet the people who work with tea, from the pickers to the farmers and those who manufacture it. The opportunity to understand the climate, the soil, the varieties and the production methods. Tea is a whole world in itself, just like wine. You only need to alter one aspect slightly – a change in altitude or orientation, a less steep slope, a hybrid cultivar, a downpour during processing, or whatever – to give tea a different flavour. Nothing replaces hands-on experience. These store managers return with joyful hearts and wonderment in their eyes. Now it's their turn to dream of those misty mountains, of the people they met, the smiles they exchanged. And above all, to share their dreams with their staff, their customers and the people around them. You have to experience tea to understand it.
Posted in Country : India by François-Xavier Delmas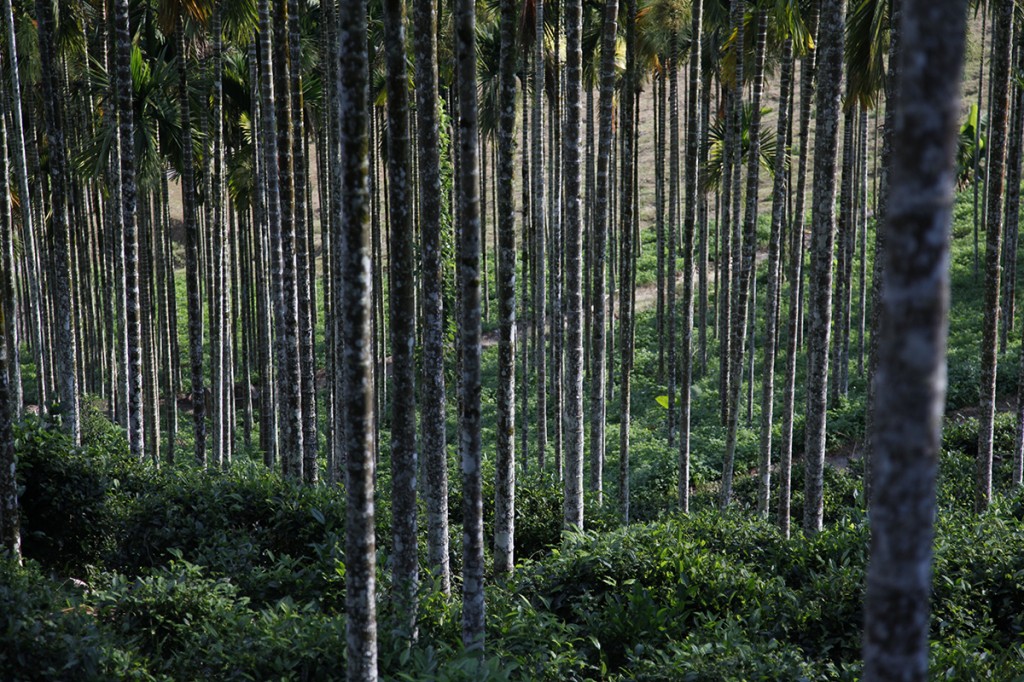 Tea has a very good character. It gets on well with many plants. Here, high up in Taichung (Taiwan), it has a close relationship with Areca catechu. This palm provides the farmer with a supplementary income and our bushes with a little shade. It also lends an impressive verticality to these tea gardens, which are usually very horizontal.
Posted in Country : Taiwan by François-Xavier Delmas | Tags : palm trees, Taichung, tea garden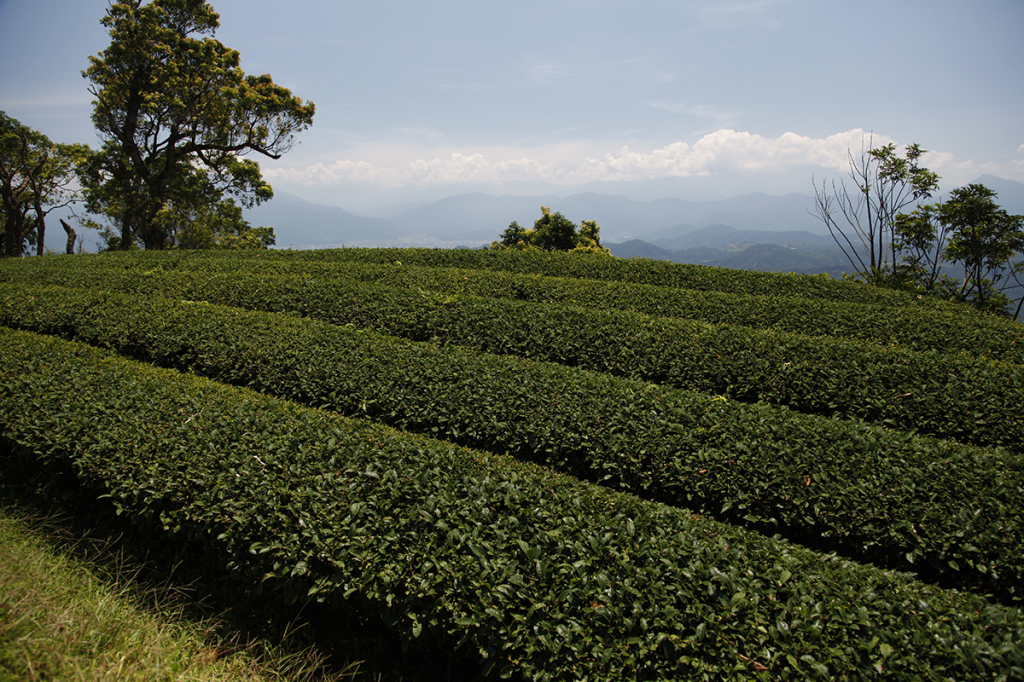 In the centre of the island of Taiwan they produce Gao Shan Chas, high-altitude teas that are rolled into pearls. They are semi-oxidised teas that are withered, then lightly oxidised, roasted, rolled, dried and packaged. In the cup, the best of them develop fresh vegetal notes and a lovely opulent flowery bouquet (rose, hyacinth, jasmine), sustained by buttery, milky notes with an occasional hint of vanilla. These high-quality teas are produced in limited quantities.
Posted in Country : Taiwan by François-Xavier Delmas | Tags : Gao Shan Cha, high quality tea, Taïwan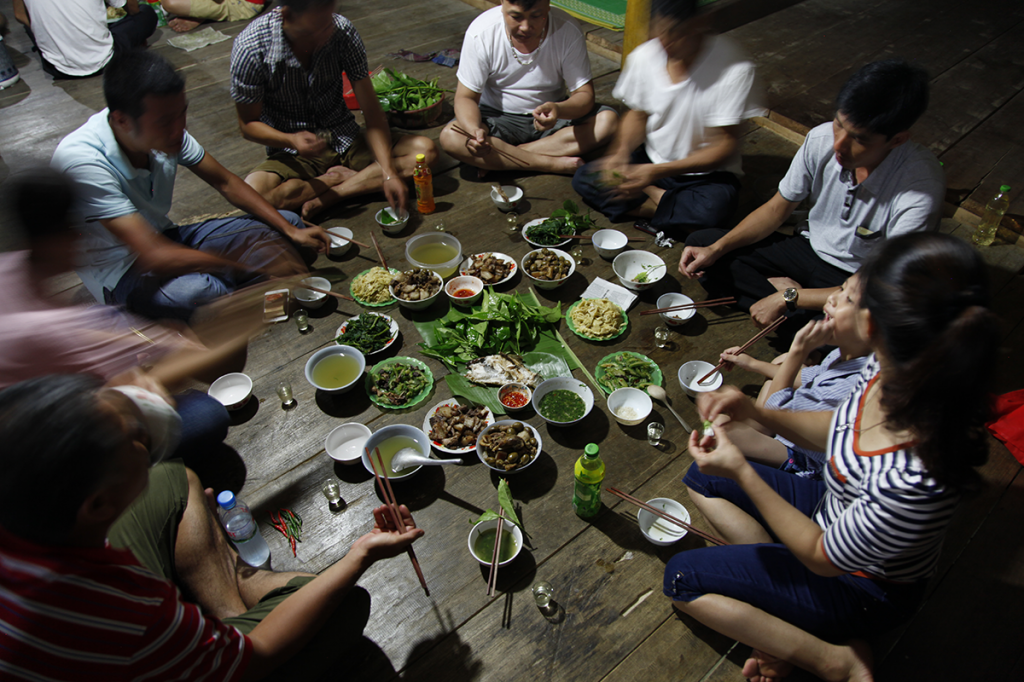 After a tiring day of walking for more than six hours to reach the old tea plants and then returning to the village, I needed to recover. The food in this region of northern Vietnam is delicious. With the Dao people who were hosting me, I followed tradition: throughout the meal, I toasted many times with the people who raised their glass to me. Each time I had to down my drink in one, and shake hands with them. Between slugs of the local rice alcohol, I took time to appreciate every tasty dish. The meals were prepared in the room where we sat to eat, on the ground. As soon as the meal was over we lay down on mats, in the same room, with nothing to separate us apart from a mosquito net between each person, not even from the jungle outside, with all its noises that interrupted my sleep. I could hear noises from the other mats: a mother breastfeeding her baby, someone else snoring loudly, another person coughing, and other various sighs and mutterings. By the time the cock crowed I'd been awake for some time, and I went outside to walk, to watch the day break from the edge of a rice field above the village. When I returned for breakfast and sat down, I was surprised to see the master of the house offer me more rice alcohol, and enthusiastically raise his glass in my direction. I declined. I couldn't believe it, I was dreaming of tea, but in vain; my host was serious. He grew gloomy at my protestations, and would have been offended if I'd continued. Travelling is all about adopting the traditions of the people who are kind enough to welcome us, so I swallowed my drink. Later, he offered me a well-deserved tea, a tea I'd rarely longed for so much.
Posted in Country : Vietnam by François-Xavier Delmas | Tags : Dao, hospitality, tradition
The author
François-Xavier Delmas is a passionate globetrotter. He's been touring the world's tea plantations for more than 20 years in search of the finest teas. As the founder of Le Palais des Thés, he believes that travelling is all about discovering world cultures. From Darjeeling to Shizuoka, from Taiwan to the Golden Triangle, he invites you to follow his trips as well as share his experiences and emotions.
Articles classified by themes
Blogs on tea in English
Blogs on tea in French
Cooking
Links to Le Palais des Thés
Past travels