Categorie : Tea-producing countries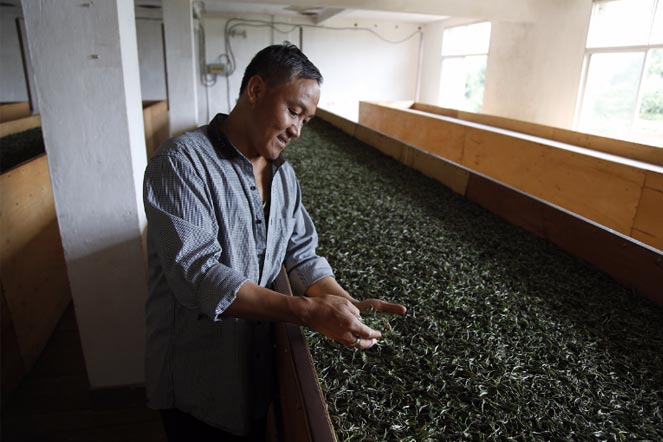 I got to know Xuan Dong Wu this summer. I met him in the Ming De factory he manages and where, that day, he was overseeing the withering of the tea leaves with the greatest attention. Xuan Dong Wu loves his job. He has not always been in the tea business. He started out in the army, and fought in the Sino-Vietnamese War in the early 1980s. He then returned to the village where he was born, and where tea provides the majority of work. He makes white teas, pu erhs, and black teas that are considered the best in Yunnan. He likes to introduce new ideas, and is responsible for several of our Mao Chas, the intermediate teas used to made Pu Erh. Xuan Dong Wu is a shy man, and didn't say much when I asked him what he wanted me to write about him here. He simply told me about his life, and what he likes. He said he likes making tea with his heart and with his efforts, he said he wanted to do his best and make the best teas possible. And then he plunged his hands back into the withering leaves, and didn't take his eyes off them. 
Posté dans Country : China par François-Xavier Delmas | Tags : Country : China, People, Tea Factory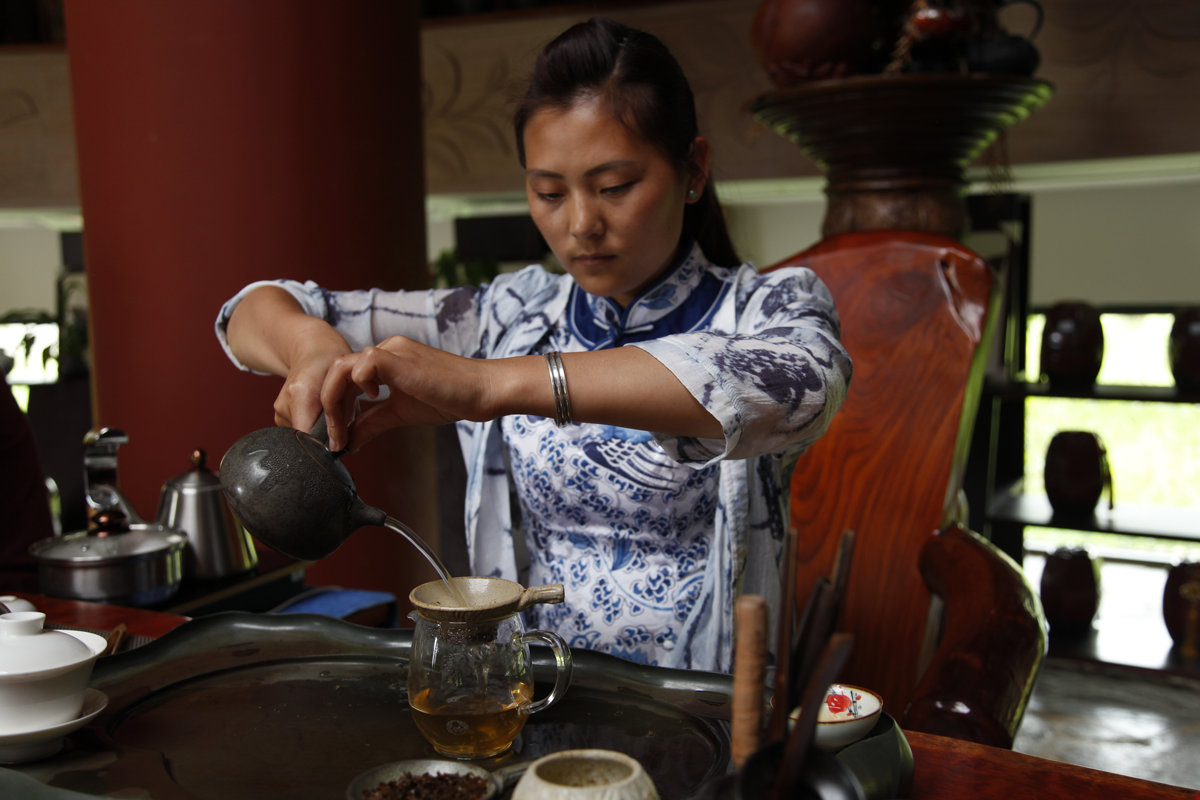 It's true that preparing tea consists simply of placing tea leaves in contact with water, an encounter that produces a delicate, fragrant drink. The process can be more or less simple, more or less delicate. In China, in the space of barely 20 years, preparing tea using the gong fu method, which is slow and controlled, has become incredibly popular. It is often young women who perform the task. They are always elegant, and every movement is carried out with precision. We can admire their agile fingers that trace beautiful smooth arcs in the air before depositing a few drops of the precious nectar into your tiny cup. 
Posté dans Country : China par François-Xavier Delmas | Tags : Country : China, gong fu, tea preparation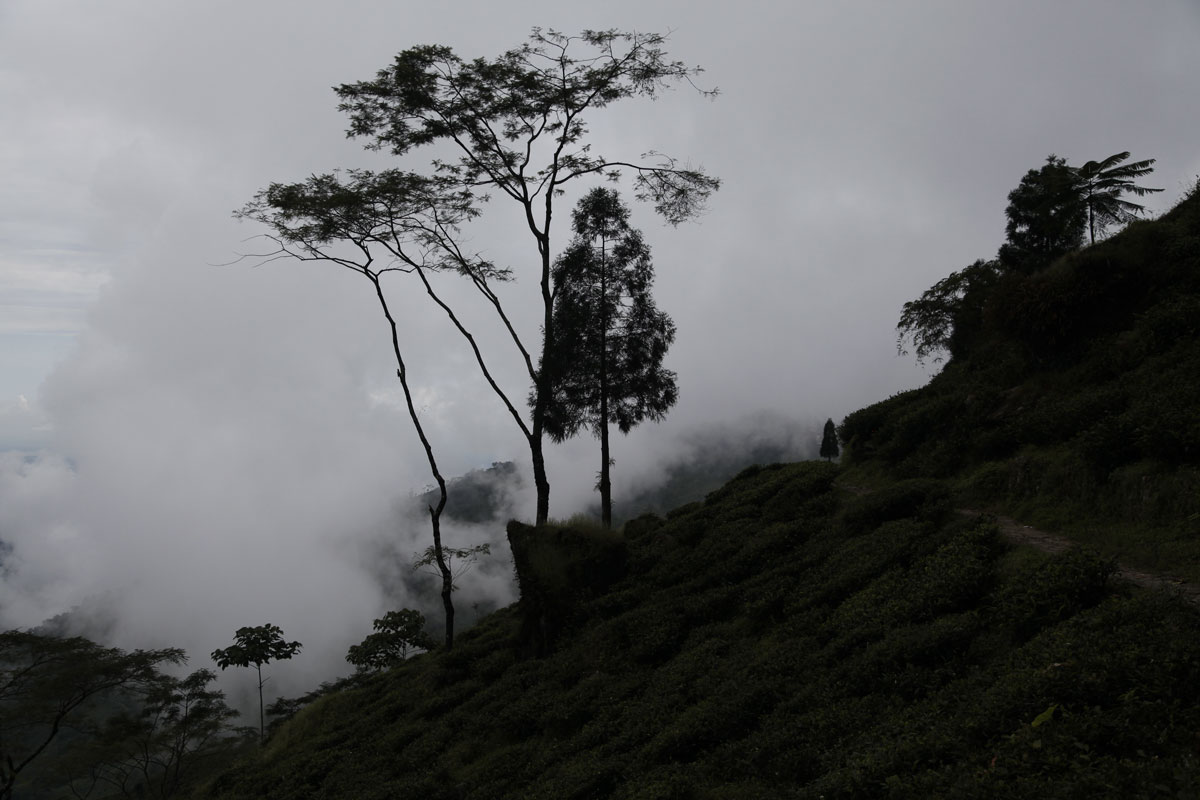 The situation in Darjeeling has become dangerous. All the shops have shut, the hotels have closed, the roads are blocked. Work has ground to a halt on the tea plantations. It has been like this for 70 days. We are facing a major shortage. Worse, clashes with the army have left some dead. I don't know if a political solution will be reached between the central government, the leaders of West Bengal and the separatists. I don't know if demands to create a new state, Gorkhaland, within the Union of India, will lead to anything. What I do know is that the plantations are under threat and that it will take several weeks to get back to a situation where they can start producing tea again. It will require a massive effort in terms of clearing the ground and pruning before the bushes can grow in the right way for harvesting. The summer crop is already spoilt. The autumn harvest could be saved if the conflict ends quickly. Otherwise, we will have to stop tasting Darjeelings for a while, and instead send positive thoughts to everyone living in those mountains; the people I know well and am so fond of, who do not deserve to live through such difficult times.
Posté dans Country : India par François-Xavier Delmas | Tags : Darjeeling, political situation, shortage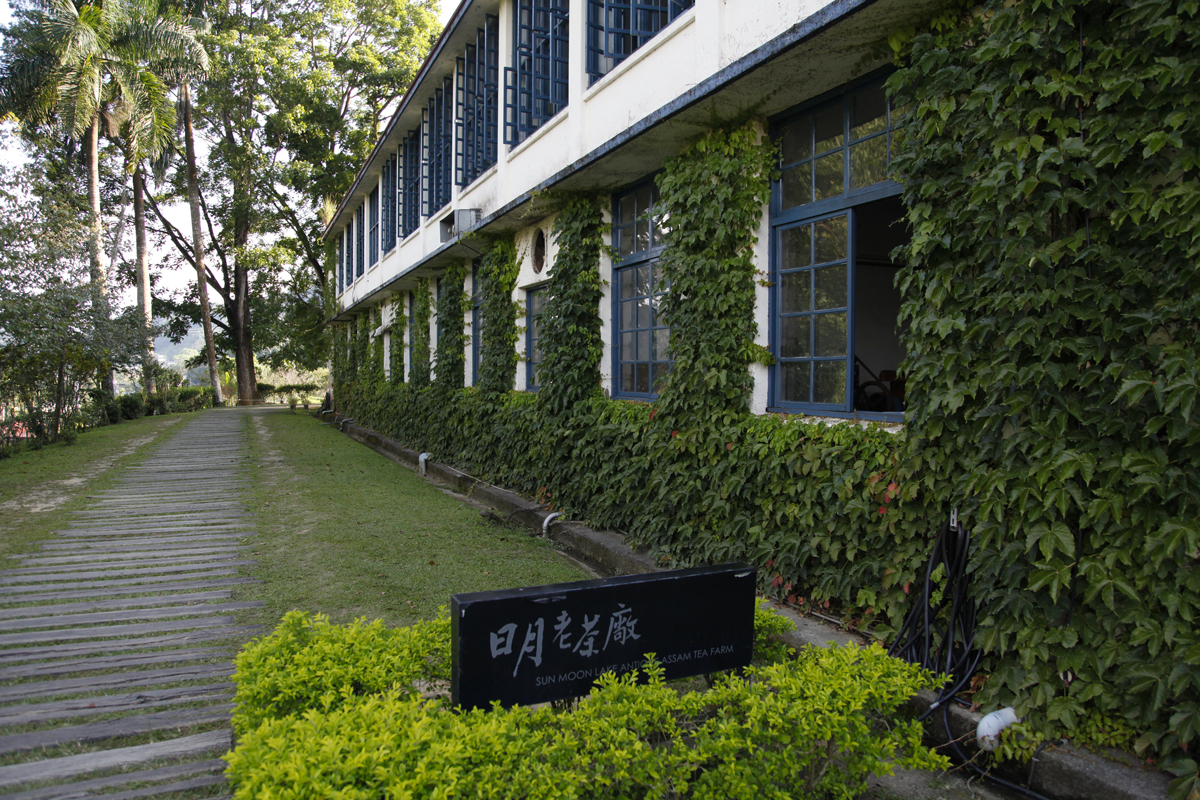 The island of Taiwan is famous for its Oolong teas. They are oxidised to varying degrees and so develop notes that are more vegetal, or on the contrary, more woody. But these teas, which are also known as blue-green teas, do not represent all of the island's production. There are also green teas and black teas in Taiwan. Regarding the black teas, here is the building where they were processed, at the time of the occupation and when the Japanese were toying with the idea of making Taiwan one of the world's biggest producers of black teas. The Japanese wanted to compete with British teas made in India.
Posté dans Country : Taiwan par François-Xavier Delmas | Tags : black tea, Museum, Taïwan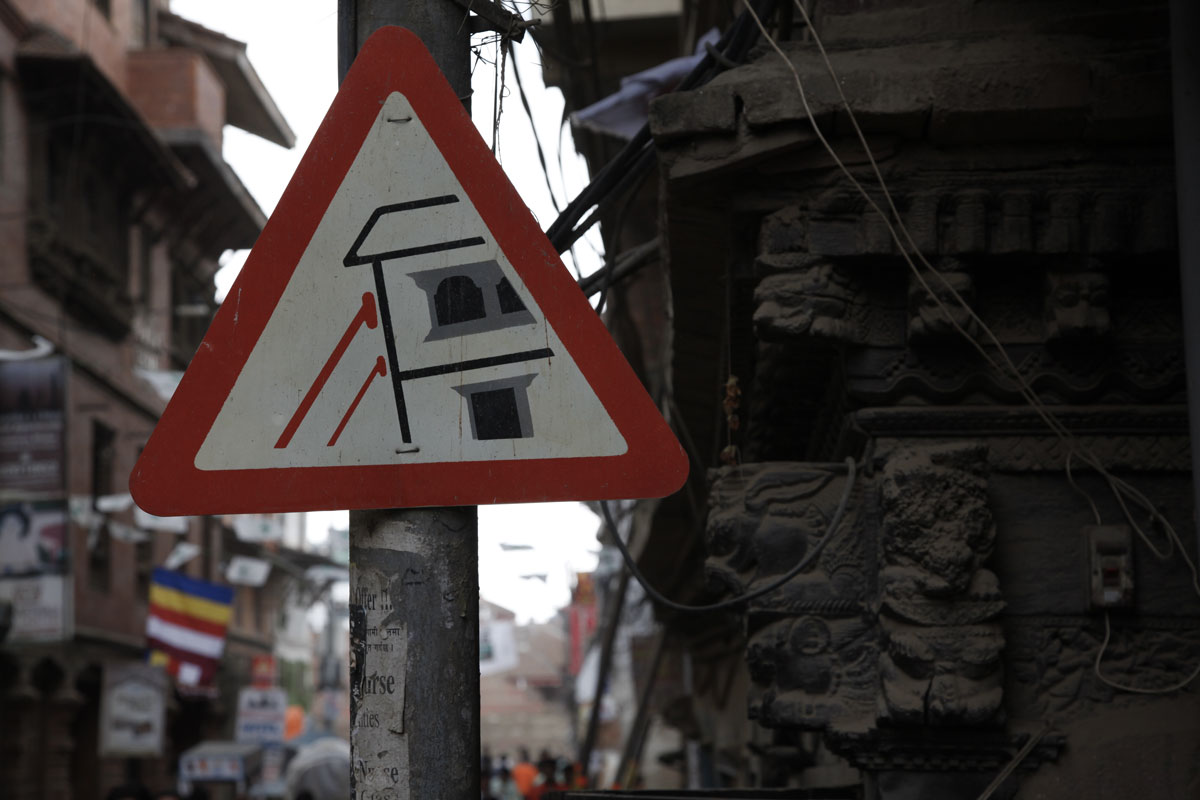 In Nepal, the effects of the earthquake are ongoing. Whole villages are still in ruins, their inhabitants living among these ruins, in houses that have half-collapsed, covered over with a tarpaulin for a roof. In Kathmandu, only the old town was affected. There too, there is no sign of reconstruction. A significant number of the capital's most beautiful monuments have been reduced to dust, and surrounding houses are in a fragile state. While they await repair, they are being propped up by wooden struts, and signs warn people of the risk of collapsing buildings.
Posté dans Country : Nepal par François-Xavier Delmas | Tags : earthquake, Kathmandu, rebuilt
The author
François-Xavier Delmas is a passionate globetrotter. He's been touring the world's tea plantations for more than 20 years in search of the finest teas. As the founder of Le Palais des Thés, he believes that travelling is all about discovering world cultures. From Darjeeling to Shizuoka, from Taiwan to the Golden Triangle, he invites you to follow his trips as well as share his experiences and emotions.
Articles classified by themes
Blogs on tea in English
Blogs on tea in French
Cooking
Links to Le Palais des Thés
Past travels