Category : Tea-producing countries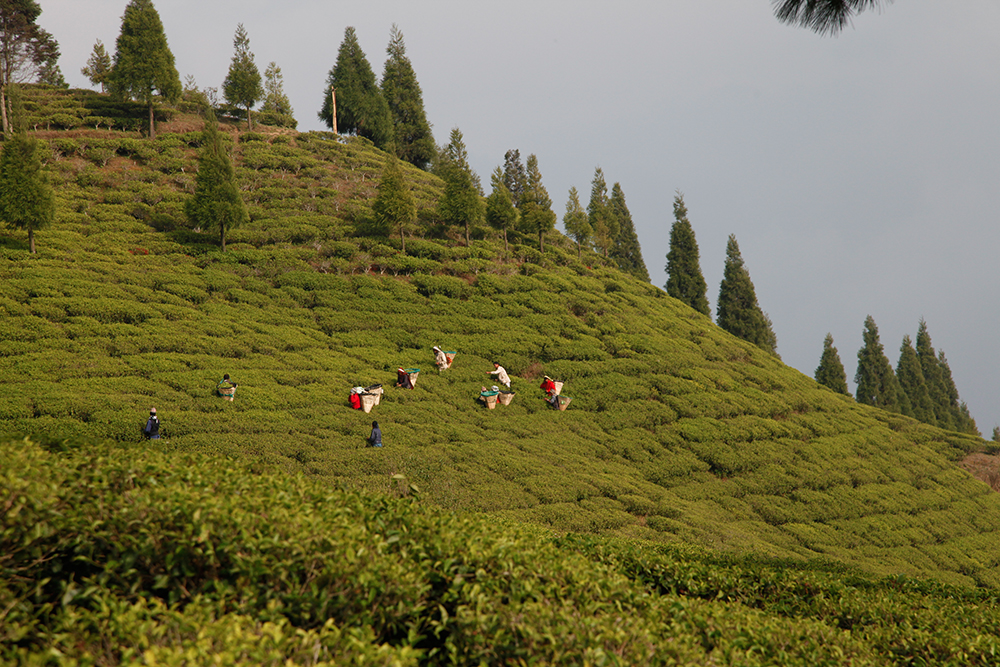 Due to a way of thinking I don't share, Darjeeling tea producers fear competition from their Nepalese neighbours. They think the latter are copying them and can sell their teas more cheaply, because of their lower production costs.
Yes, Nepalese teas sometimes offer good value for money, but they are not copies of Darjeelings. There are some passionate planters in Nepal who know that their country still needs to prove itself to gain recognition in the world of tea, and as a result, they try to be innovative. In Darjeeling, planters are in a more comfortable position due to their reputation that is often – but not always – merited.
So, they are two different worlds: innovation on one side, tradition on the other. By looking carefully and being highly selective, you can find excellent teas on both sides of the border. And it would be a shame to deprive yourself of either kind.
Posted in Country : India, Country : Nepal by François-Xavier Delmas | Tags : Darjeeling, Nepal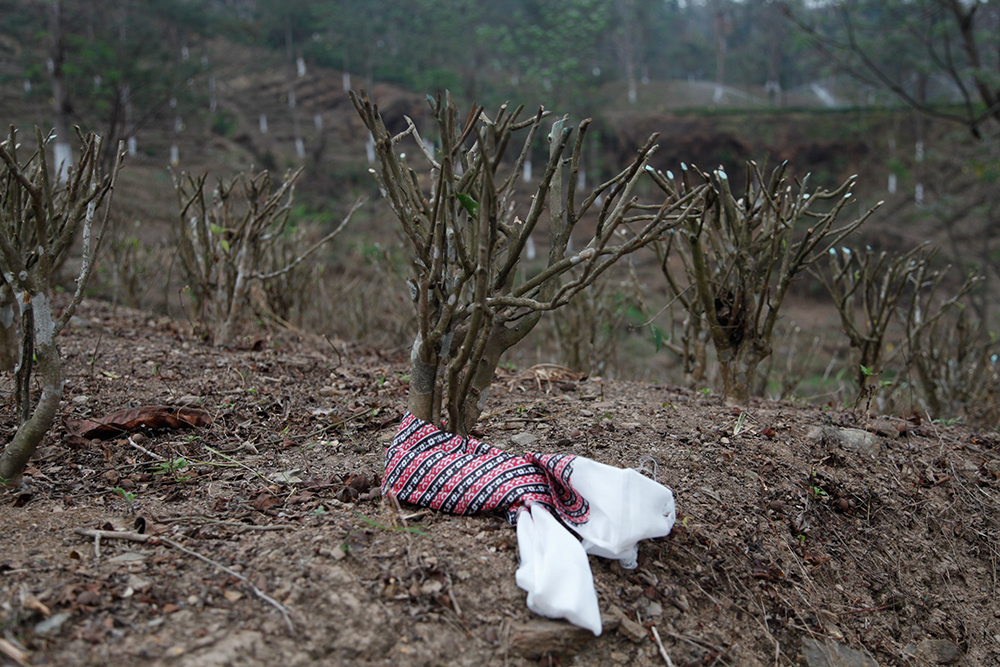 In India, people sometimes welcome you by placing a silk scarf around your neck and blessing you. At DelmasBari, I was so saddened to see how dry the soil was that, in front of my hosts, I took the scarf that had just been given to me, and I blessed in my turn. I blessed one of the tea plants on the plantation, in the name of all the others, and I prayed for rain to come.
Posted in Country : India, Places I like in Darjeeling by François-Xavier Delmas | Tags : Darjeeling
In Darjeeling, where I am at the moment, there wasn't a drop of rain in January or February. This means most plantations haven't started to harvest yet. Only the ones with plots at low altitudes, who irrigate their plants, have been able to produce a few batches. But here, the first teas are never the best. In Darjeeling, when you're looking for quality, you can never be in a hurry.
Posted in Country : India by François-Xavier Delmas | Tags : Darjeeling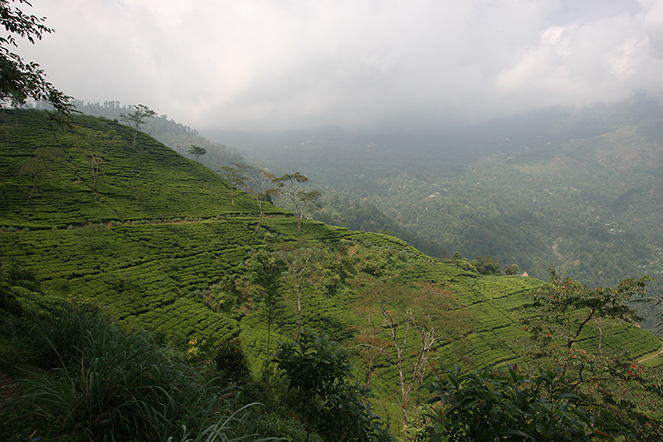 Around the world, much more Darjeeling tea is sold than is actually produced in Darjeeling. There are also considerable differences between gardens in terms of quality, and considerable differences in quality within the same garden. These differences are due to major variations in weather (a garden might produce excellent teas in April, for example, which is impossible in July during the monsoon) and because the same plantation will have tea plants growing at widely varying altitudes. In Tukvar, for example, 1,000 metres in altitude separates the top of the highest plot and the lowest point on the plantation.
So we must be careful when we buy Darjeeling teas, and we should never rely on the name alone, however prestigious it may be. We should also bear in mind that plantations situated on the plains, of mediocre quality, sit alongside those within the appellation, and human nature being what it is, there is a great temptation to sell Terai teas under the Darjeeling name.
Connoisseurs of first-flush Darjeelings must wait a few more weeks to try the new spring harvest. In this region of the world, tea plants are dormant between November and February, as the soil is too cold for Camellia sinensis.
Posted in Country : India by François-Xavier Delmas | Tags : Darjeeling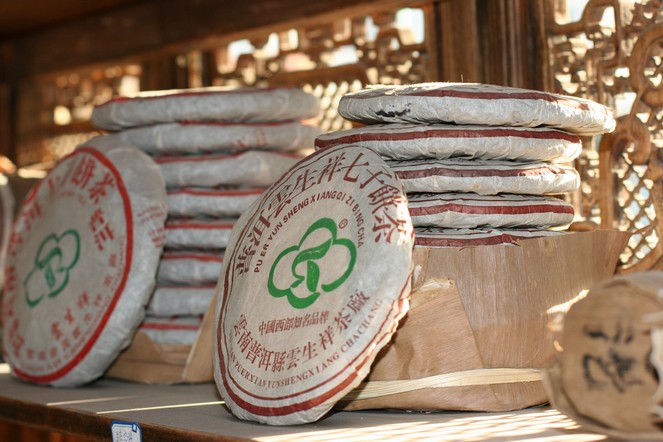 At this time of year, I particularly enjoy drinking Pu Erh after a meal. Firstly, it is said in China that this tea "dissolves fats" and helps prevent cholesterol. Secondly, I like its aroma of wet earth, rotting wood and damp straw; its smell of cowsheds, mushrooms and oak moss; its aroma of cellars, dry wood, liquorice, manes, wax and flint; its vegetal, fruity smell.
From one Pu Erh to another, the variety of olfactory notes is wide, another reason to try this fascinating group of teas, the only ones that undergo real fermentation. It is available loose-leaf or in a "cake". It can be "raw" or "cooked", depending on whether fermentation is done in the traditional manner or accelerated. It can also improve with age, like good wines.
Posted in Country : China by François-Xavier Delmas | Tags : pu er, Pu Er cake, pu erh
The author
François-Xavier Delmas is a passionate globetrotter. He's been touring the world's tea plantations for more than 20 years in search of the finest teas. As the founder of Le Palais des Thés, he believes that travelling is all about discovering world cultures. From Darjeeling to Shizuoka, from Taiwan to the Golden Triangle, he invites you to follow his trips as well as share his experiences and emotions.
Articles classified by themes
Blogs on tea in English
Blogs on tea in French
Cooking
Links to Le Palais des Thés
Past travels