Category : Tea-producing countries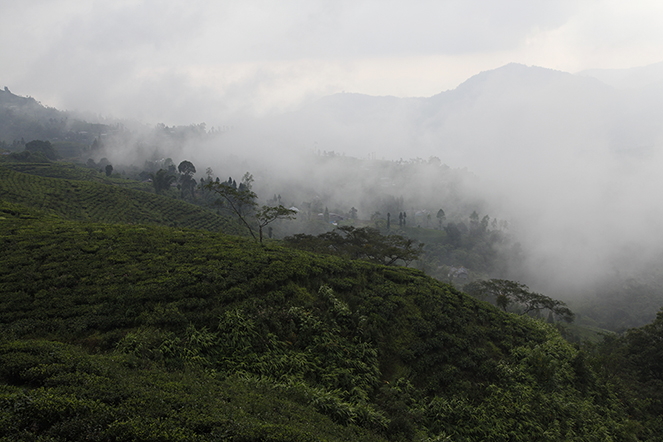 The weather can change very quickly in the Himalayan region. The sun might be shining, then in the blink of an eye you could be completely shrouded in a damp mist. This instability, which is very pronounced in Darjeeling, explains why the first teas of the year are sometimes harvested at the end of February, and sometimes in the middle of March.
I've just started tasting the first small batches from the new harvest, and for now they are nothing special. The earliest batches are rarely the best; they come from low-altitude plots.
Posted in Country : India by François-Xavier Delmas | Tags : Darjeeling, Darjeeling first flush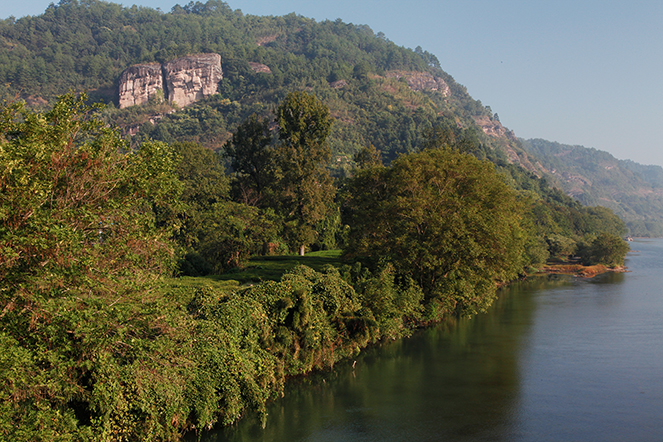 Often I find myself surrounded by mountains covered in tea bushes, and I love these spectacular, grandiose landscapes. But I also enjoy contemplating intimate gardens, discovering a few hidden rows of tea plants, so verdant yet out of sight. This secluded garden that stretches along the riverbank, sheltered by large trees and overlooked by rocky outcrops, is situated in the Wuyishan region. If you are in this part of China, you too may be able to spot these beautiful shrubs growing in the middle of the countryside.
Posted in Country : China by François-Xavier Delmas | Tags : Country : China, Gardens, Landscapes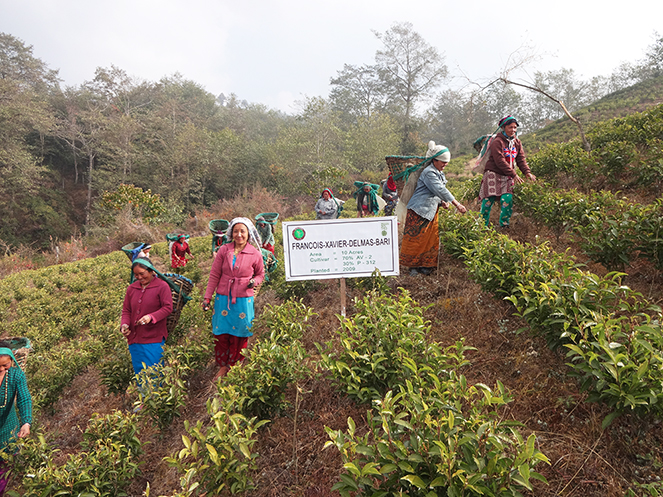 Andrew Gardner, a pioneer of Nepalese premium teas, sent me this photo of one of the plots on his plantation. He has named it after me. It's a wonderful surprise.
This gesture from Andrew has really touched me. Andrew knows my favourite varieties, and he has planted them here. Thank you, Andrew, for the quality of your teas, your passion, your optimism and your enthusiasm.
Posted in Country : Nepal by François-Xavier Delmas | Tags : Grands Crus, Nepal, Tea plantation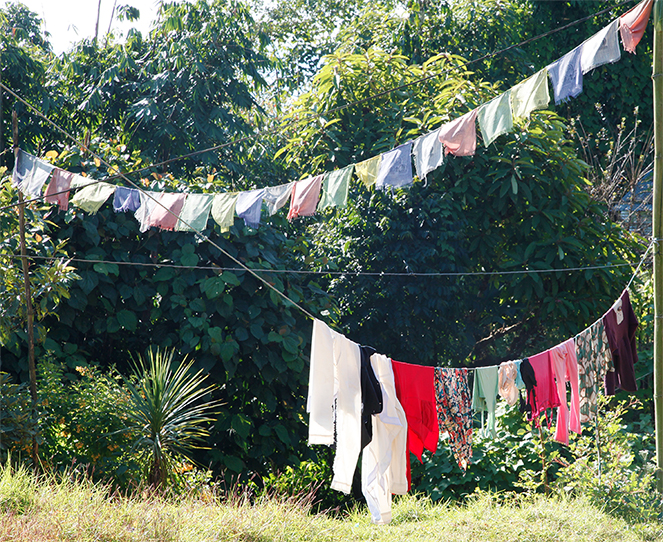 The beliefs of some do not prohibit the humour of others. While I'm often attracted to religious places because of their emotional force or architectural beauty, I generally don't have too much time for religion. While I was out walking somewhere in the Himalayas, I spotted these Buddhist prayer flags (on the top line) alongside some laundry hung out to dry (bottom line). This juxtaposition caught my eye and I instantly took out my camera in order to record this amusing combination. A local woman watched me from her doorstep, bemused, as I took photos of her underwear.
Posted in Country : Nepal by François-Xavier Delmas | Tags : Himalaya, Nepal
In China, Fujian is one of the most important tea-producing provinces. Important from a historical perspective, because the first shipments of teas bound for Europe left from its ports; important also in terms of the tea itself, because Fujian is the country's only province that grows Oolongs and the legendary white teas, as well as green teas, black teas, smoked teas and the finest jasmine teas in the country. It's an incredible variety.
Posted in Country : China by François-Xavier Delmas | Tags : black tea, Fujian, green tea, jasmine tea, oolong, smoked tea
The author
François-Xavier Delmas is a passionate globetrotter. He's been touring the world's tea plantations for more than 20 years in search of the finest teas. As the founder of Le Palais des Thés, he believes that travelling is all about discovering world cultures. From Darjeeling to Shizuoka, from Taiwan to the Golden Triangle, he invites you to follow his trips as well as share his experiences and emotions.
Articles classified by themes
Blogs on tea in English
Blogs on tea in French
Cooking
Links to Le Palais des Thés
Past travels