Category : Tea-producing countries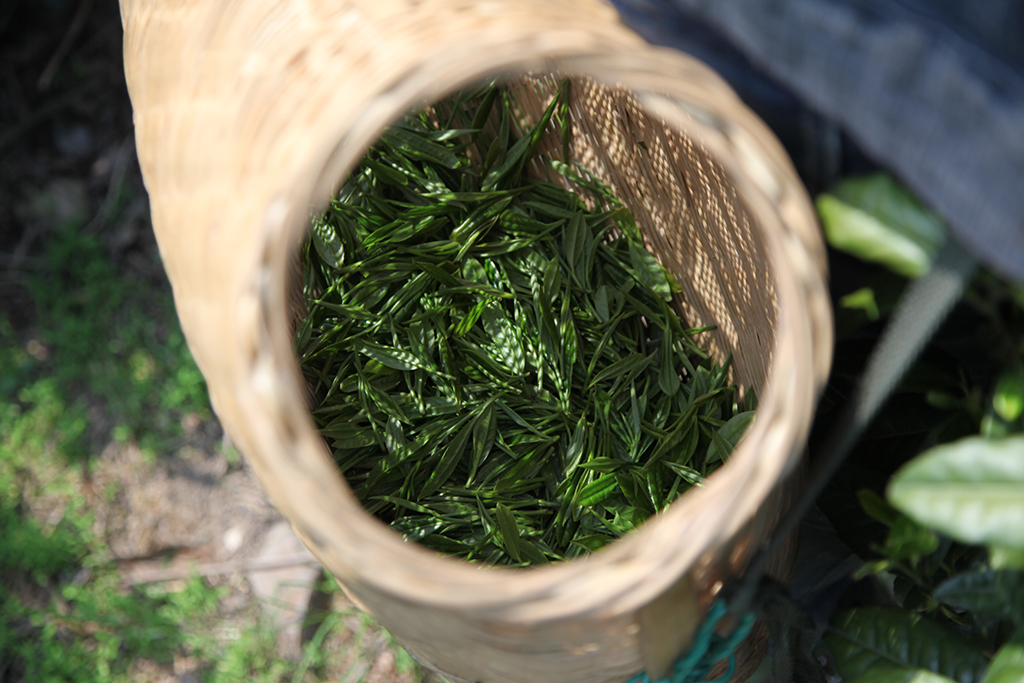 Wherever it comes from, a premium tea involves rigorous work. This starts with the harvest, which must be done meticulously, and of course continues throughout each stage in the processing. Here, in Anhui (China), they are harvesting Huang Shan Mao Feng – "Downy Tips of the Yellow Mountains". We can see the care being taken with the plucking as well as when transporting the leaves, which are shaded from the sun but still have air circulating through them. The baskets are small to prevent any compression of the precious shoots
Posted in Country : China by François-Xavier Delmas | Tags : Grands Crus, harvest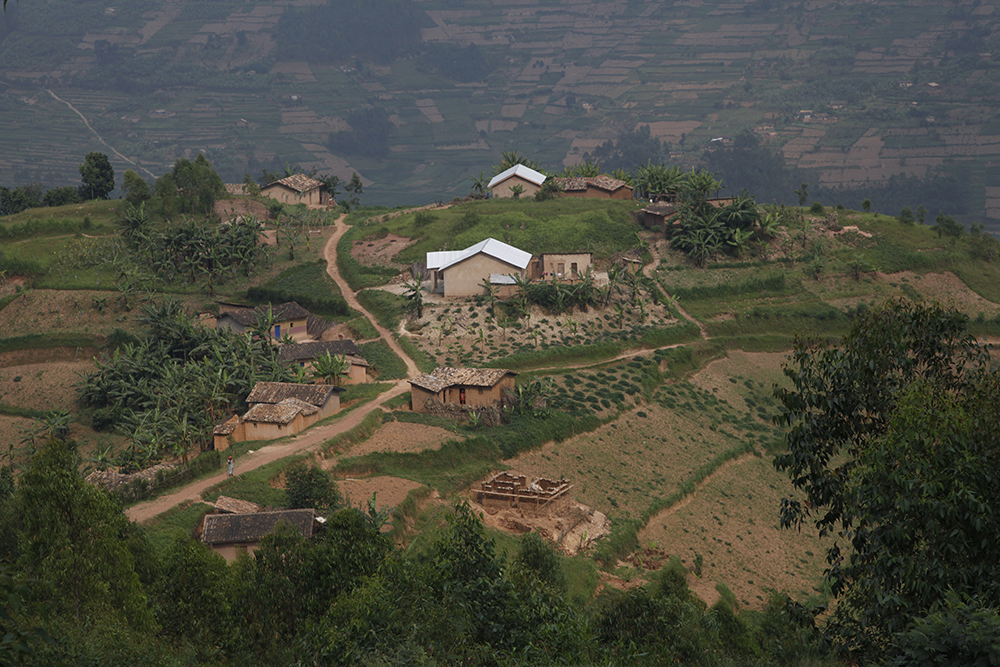 There's something no planter will ever stop me from doing, and that's walking – setting out on foot for at least one or two hours, every day. I love it. Alone or in company, either way, I love to walk; I love meeting people, observing the changing light and weather, the beauty of blossom, the colour of cloth. I like to sit down on a doorstep and exchange smiles with people I know nothing about but with whom I share a connection, because we live on the same planet, of course, and also because tea probably plays a part in their lives too. You can learn a lot by walking: about the way people live, the methods they use to grow tea, the weather, the geography, and then all those colours and smells. Of course there are strange creatures too, sometimes snakes that are completely unknown, weird insects, things that jump. But I feel good. I sit on the edge of a rock when I want to admire something, when it's beautiful, and simply because it's good to take one's time, to ask oneself what our purpose is on our small planet, to ponder the meaning of life. Tea makes you slow down. And tea also teaches you to be still, to learn to breathe, literally and figuratively; it teaches you to stop being so restless, running around from morning to night without really knowing why.
Here, three hours north of Kigali, on the little paths that wind through the mountains, there's a lovely way to say "hello". When you meet someone else, they greet you by raising their arms as if you're a long-lost friend, with a joyful "Amakuru!" And this hello means "What's the news?"
Posted in Country : Rwanda by François-Xavier Delmas | Tags : Rwanda, Tea, thinking, walking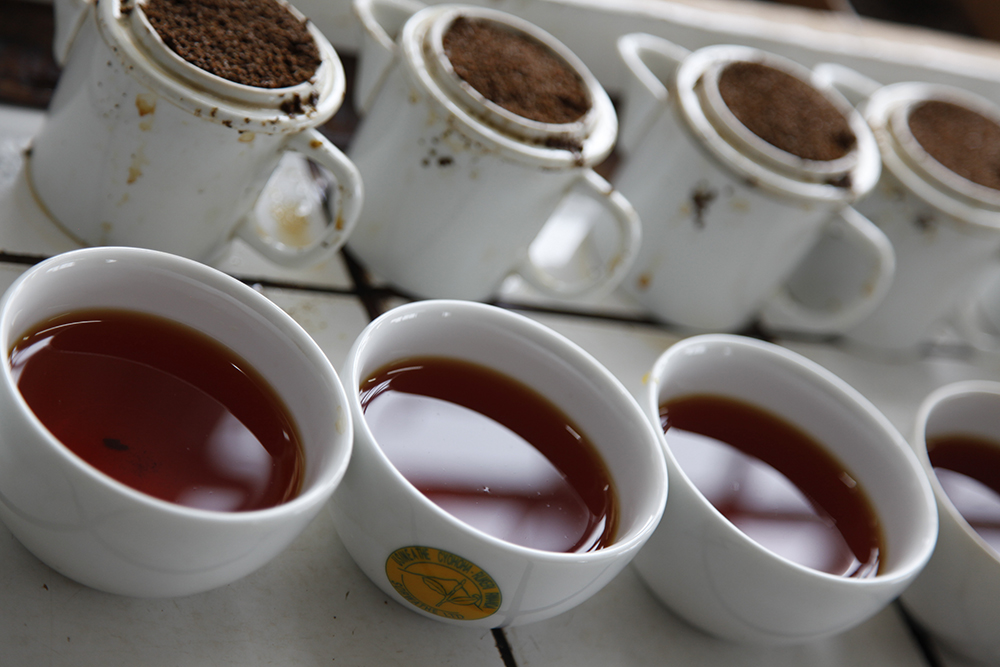 Sometimes I'm asked to taste some very good teas, before being served others that don't interest me at all – broken-leaf teas, for example. I taste them unenthusiastically and move on as quickly as possible. If the light is good and the place interesting, I like to play around with my camera while my host finishes the tasting. I experiment with the settings on my EOS5D as a way of commenting on the quality of teas in front of me. I distort the teas I don't like – I overexpose them, as I've done here. I subvert reality, I frame the shots differently; I'm not interested in these overly black liquors, these broken leaves that develop a dreadful astringency and are devoid of any subtlety. I prefer to create something interesting with my toy, while my puzzled host looks on – he'd rather I got on with tasting and took fewer photos.
Posted in Country : Rwanda by François-Xavier Delmas | Tags : broken tea, Overexposed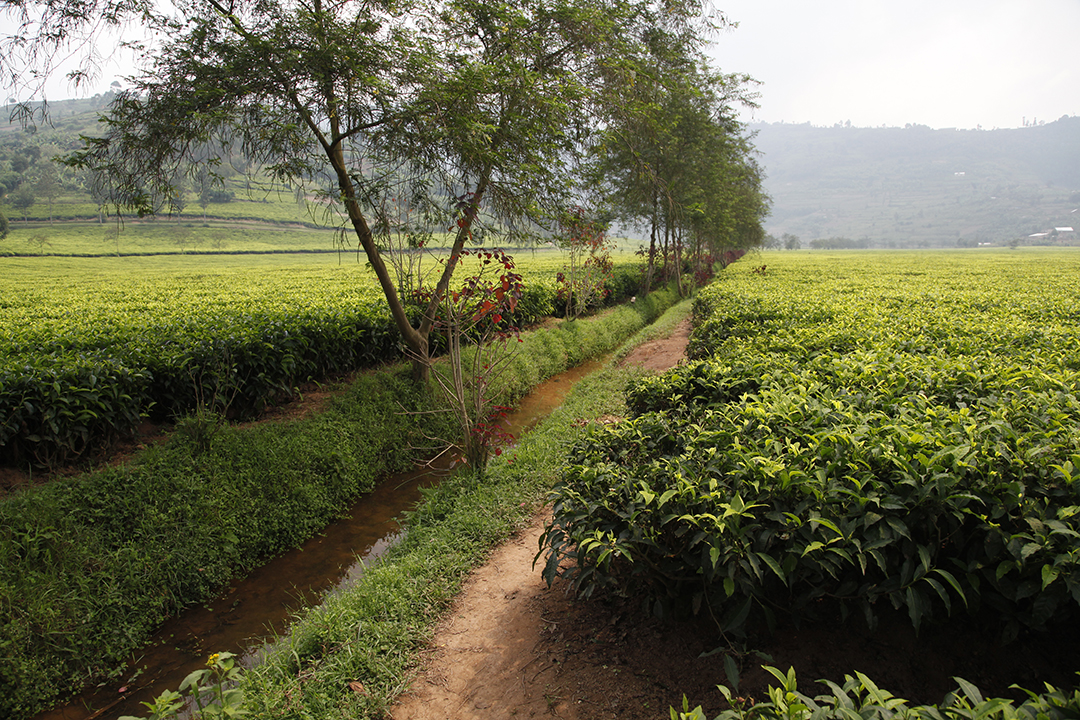 Tea plants don't like to stand in water. When tea is grown on flat land, like here in Rwanda, it's important to dig out ditches so that the rainwater runs away and doesn't linger around the camellia's roots. What's clever here is that the drainage is designed not only to allow water to run off, but also to irrigate the crops during dry spells. For the system to operate, you need to be near a reservoir, or a river, like here, so the water can be diverted into the channels. The frogs love it, judging by the racket they make, and a whole ecosystem thrives in these damp conditions, including colourful kingfishers, which I've startled into flight a few times.
Posted in Country : Rwanda by François-Xavier Delmas | Tags : drainage, irrigation, rainwater, Rwanda, tea plants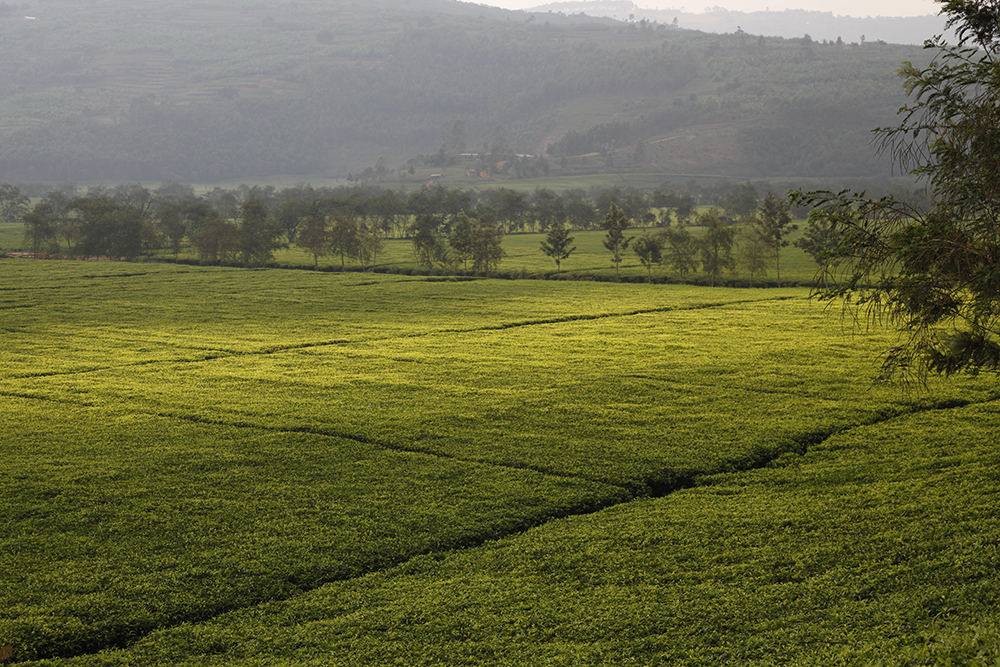 This year, I've been incredibly lucky to visit some beautiful tea plantations, like the ones I went to in Kenya and Rwanda. I've seen a lot of tea fields in my life, yet I still discover breathtaking landscapes that resemble nowhere else. For example here, in Rwanda, tea grows not on hillsides, as is often the case, but at the bottom of the valley. The valley in question may lie at an altitude of 2,000 metres, but even so, it's flat. And it's still hot enough here for dense vegetation to surround the tea plants. In this "Land of a Thousand Hills" you'll find incredible scenery, but also some remarkable and little-known teas. If you want to taste the tea that grows here, and feel connected to this beautiful place, it is called "Rwanda Silver Mist", a powerful tea with fairly fruity, spicy, honey notes. It is a delicious discovery, a door that opens onto a very beautiful corner of our planet.
Posted in Country : Rwanda by François-Xavier Delmas | Tags : plantations, Rwanda, Silver Mist
The author
François-Xavier Delmas is a passionate globetrotter. He's been touring the world's tea plantations for more than 20 years in search of the finest teas. As the founder of Le Palais des Thés, he believes that travelling is all about discovering world cultures. From Darjeeling to Shizuoka, from Taiwan to the Golden Triangle, he invites you to follow his trips as well as share his experiences and emotions.
Articles classified by themes
Blogs on tea in English
Blogs on tea in French
Cooking
Links to Le Palais des Thés
Past travels