Category : Tea-producing countries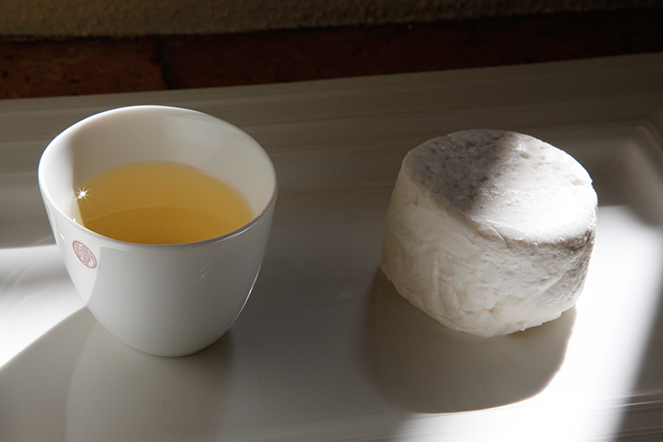 Pairing tea and cheese: the example of goat's cheese Fresh goat's cheese is one of my favourite cheeses, and I like going to the farm to choose mine. I prefer to accompany it with tea rather than wine. More precisely, a Premium Bao Zhong served at room temperature. To prepare it, first steep the tea for six minutes, then remove the leaves from the pot and leave it to cool for 30 minutes. Serve in small clear liqueur glasses. It will make an interesting change for your guests, and you will love the pairing: the tea does not overwhelm the subtle flavour of the cheese; on the contrary, it accompanies it, as the tea's vegetal and floral notes make way for the milky, delicate animal qualities of the cheese. They make a fine match.
Posted in Country : Taiwan, Recipes by François-Xavier Delmas | Tags : cheese, Taïwan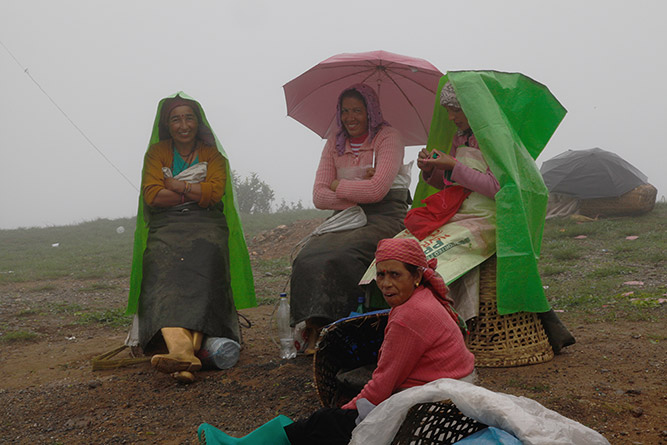 If you are finding the temperatures a bit cool this month, take note that that Western Europe is not the only place where it's raining. In Northern India and Nepal, July and August are rainy months. It can rain for days on end, but people carry on working unperturbed. Or they take a break for a natter with friends.
Posted in Country : India by François-Xavier Delmas | Tags : Country : India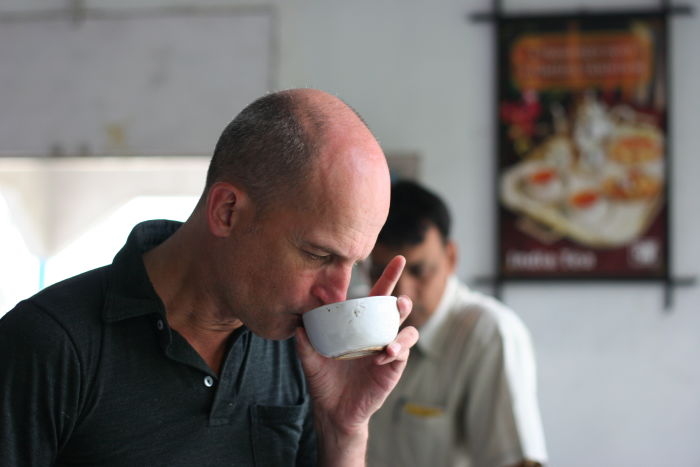 Bitterness is the only intelligent flavour, Olivier Roellinger told me as we tasted a selection of teas together, when I warned him that some darjeelings have a touch of bitterness.
It is a flavour that, unlike sweetness, needs winning over, taming. It can be off-putting, but when we know how to appreciate bitterness, it offers such richness, such delight!
And Olivier Roellinger talked to me about the famous Italian gastronomy, a fine example of a bitter cuisine.
Posted in Country : India by François-Xavier Delmas | Tags : Cooking, Country : India, Darjeeling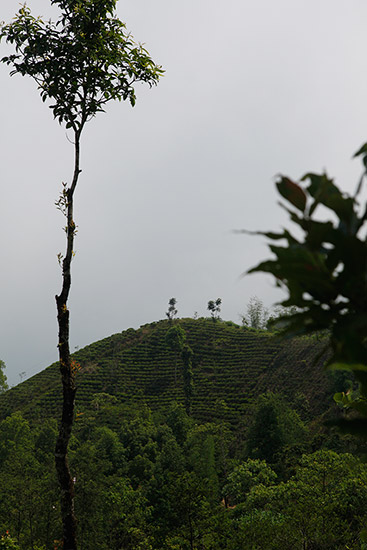 Among the "Grands Crus" I've tasted in recent months, among the many teas from every part of Asia, I have to say that the ones that have impressed me most are the teas from Nepal. Of course, I have been sent wonderful Ichibanchas, unique first-flush Darjeelings, exceptional Oolongs from Taiwan, and richly aromatic Long Jings. Nonetheless, what is happening in Nepal is unique. In the past decade, this country has been working hard to produce teas of a very high quality. And unlike what I see in other countries, where there is a tendency to perpetuate a highly respectable tradition, here people are trying to develop new teas, work with different cultivars, experiment with wilting and rolling methods, and so on. And often, with success.
Posted in Country : Nepal by François-Xavier Delmas | Tags : Nepal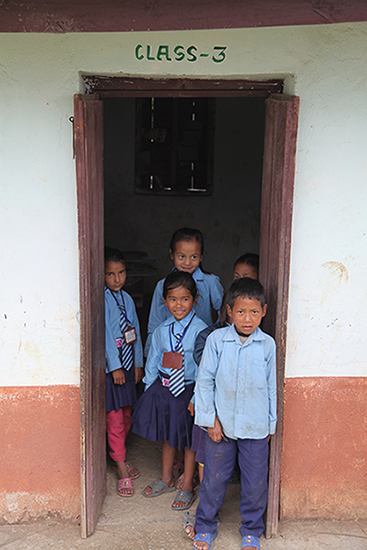 When I visit a plantation, when I go to see a producer, I naturally spend time tasting the tea. But I also look at the growing conditions. I want to find out if the tea is produced cleanly, if nature is respected. For me, loving tea also means loving the ground in which it grows. The tea I drink, the tea that does me good – I don't want it to harm the earth, or those who grow it. That's why I also visit the clinics, nurseries and, of course, schools.
Posted in Country : Nepal by François-Xavier Delmas | Tags : Nepal
The author
François-Xavier Delmas is a passionate globetrotter. He's been touring the world's tea plantations for more than 20 years in search of the finest teas. As the founder of Le Palais des Thés, he believes that travelling is all about discovering world cultures. From Darjeeling to Shizuoka, from Taiwan to the Golden Triangle, he invites you to follow his trips as well as share his experiences and emotions.
Articles classified by themes
Blogs on tea in English
Blogs on tea in French
Cooking
Links to Le Palais des Thés
Past travels