Category : Tea-producing countries


After Darjeeling, we turn our attention to Nepal, China and Japan, to enjoy their new spring teas. In Japan, we return to the farmers we know, and we also enjoy discovering teas from others. In China, we are guided by the traditional appellations, which are attached to a particular village. In Nepal, we know which plantations are capable of producing the best teas at particular times of year. There is sometimes an added difficulty though, like here at Kuwapani. The planter, who was an employee rather than the owner of the plantation, has left. What will the results be like under his successor? We'll know the answer in a few months' time. Meanwhile, let's enjoy tasting the new teas this spring has to offer!
Posted in Country : Nepal by François-Xavier Delmas | Tags : harvest, Nepal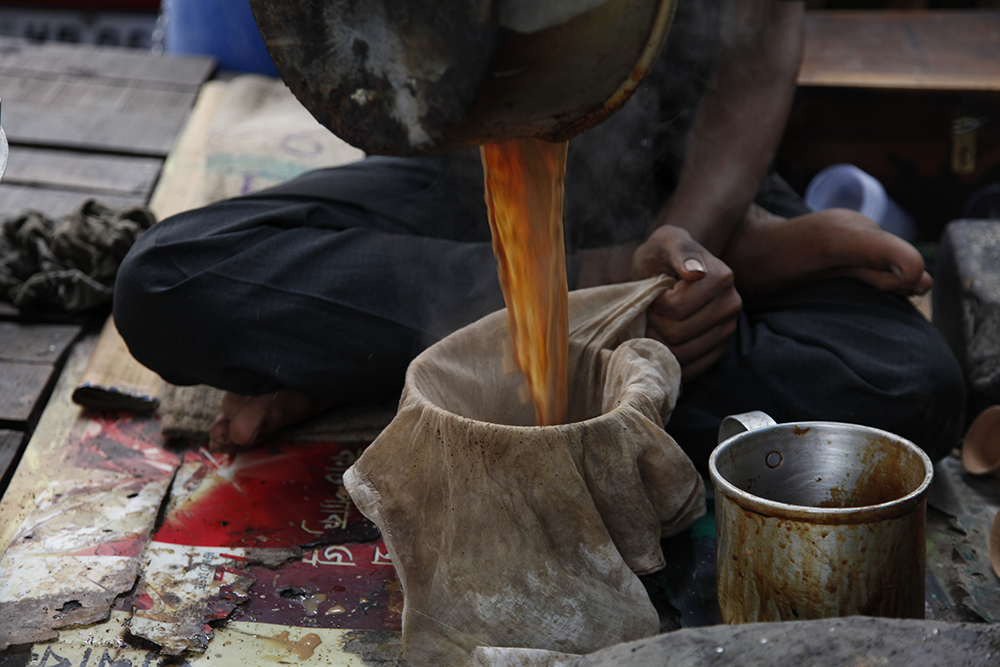 You know how they are, tea drinkers – they can be obsessive. They save a special teapot for a particular tea, they infuse some teas for exactly three minutes and 45 seconds in water at 85°C, others for just two minutes in water at a maximum temperature of 60°C.
So this photo I took in Kolkata makes me smile. Firstly, because I really enjoy drinking chai when I'm in India. Secondly, because all the tea-drinker's principles have gone out of the window here. This chai wallah boils up his water, puts milk in his tea, adds a load of spices and works in basic conditions, seated on a scrap of cardboard placed on the pavement, without fanfare. And that's what tea is about, too: simply made, with care, and an absolutely delicious drink in a cup. Chai is great!
Posted in Country : India by François-Xavier Delmas | Tags : chai, Kolkata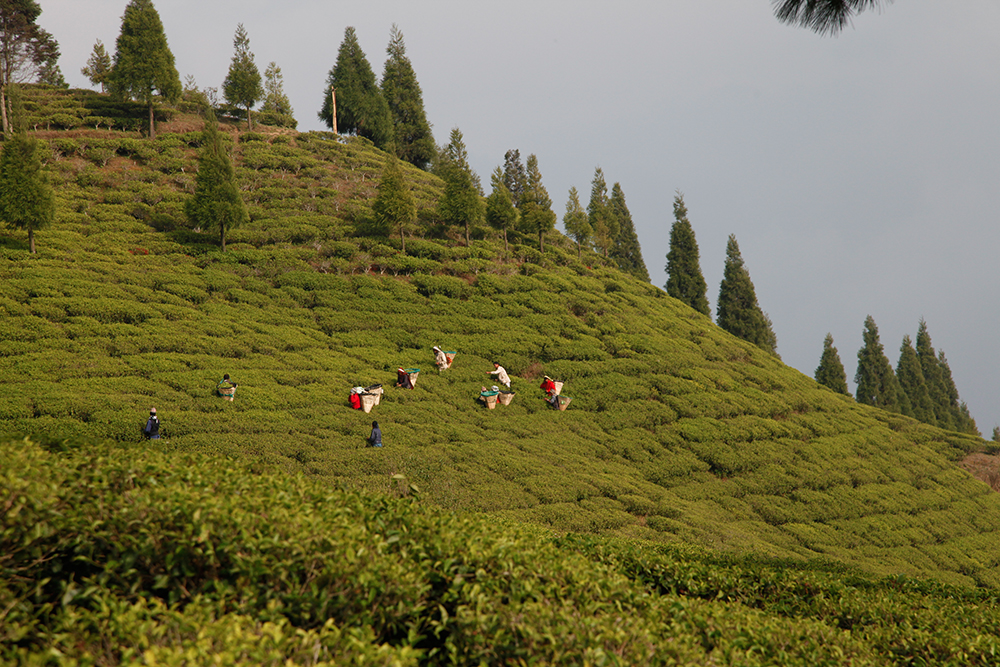 Due to a way of thinking I don't share, Darjeeling tea producers fear competition from their Nepalese neighbours. They think the latter are copying them and can sell their teas more cheaply, because of their lower production costs.
Yes, Nepalese teas sometimes offer good value for money, but they are not copies of Darjeelings. There are some passionate planters in Nepal who know that their country still needs to prove itself to gain recognition in the world of tea, and as a result, they try to be innovative. In Darjeeling, planters are in a more comfortable position due to their reputation that is often – but not always – merited.
So, they are two different worlds: innovation on one side, tradition on the other. By looking carefully and being highly selective, you can find excellent teas on both sides of the border. And it would be a shame to deprive yourself of either kind.
Posted in Country : India, Country : Nepal by François-Xavier Delmas | Tags : Darjeeling, Nepal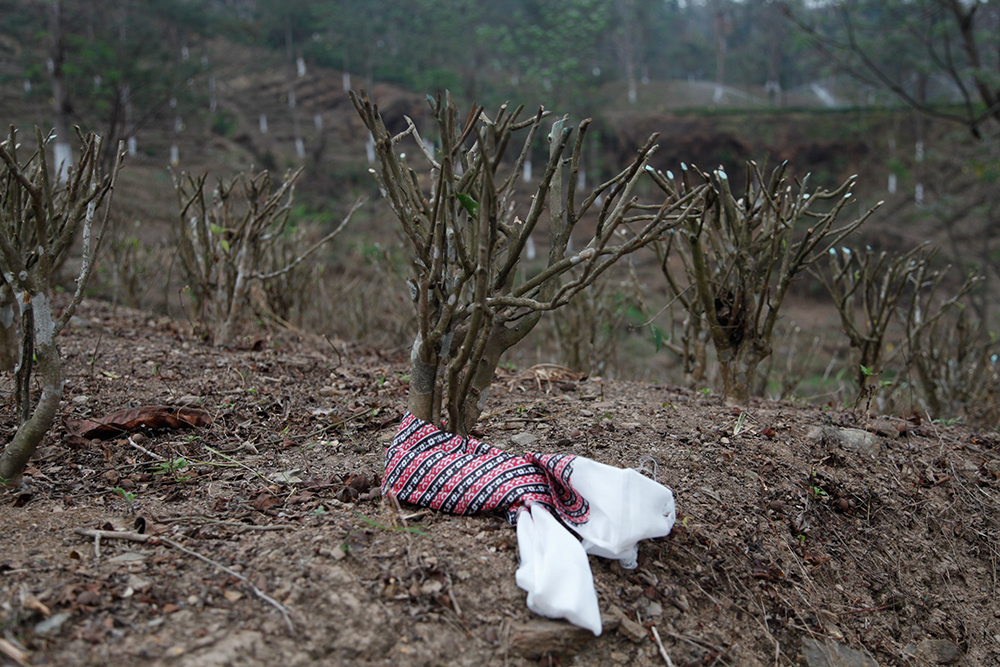 In India, people sometimes welcome you by placing a silk scarf around your neck and blessing you. At DelmasBari, I was so saddened to see how dry the soil was that, in front of my hosts, I took the scarf that had just been given to me, and I blessed in my turn. I blessed one of the tea plants on the plantation, in the name of all the others, and I prayed for rain to come.
Posted in Country : India, Places I like in Darjeeling by François-Xavier Delmas | Tags : Darjeeling
In Darjeeling, where I am at the moment, there wasn't a drop of rain in January or February. This means most plantations haven't started to harvest yet. Only the ones with plots at low altitudes, who irrigate their plants, have been able to produce a few batches. But here, the first teas are never the best. In Darjeeling, when you're looking for quality, you can never be in a hurry.
Posted in Country : India by François-Xavier Delmas | Tags : Darjeeling
The author
François-Xavier Delmas is a passionate globetrotter. He's been touring the world's tea plantations for more than 20 years in search of the finest teas. As the founder of Le Palais des Thés, he believes that travelling is all about discovering world cultures. From Darjeeling to Shizuoka, from Taiwan to the Golden Triangle, he invites you to follow his trips as well as share his experiences and emotions.
Articles classified by themes
Blogs on tea in English
Blogs on tea in French
Cooking
Links to Le Palais des Thés
Past travels