Category : Tea-producing countries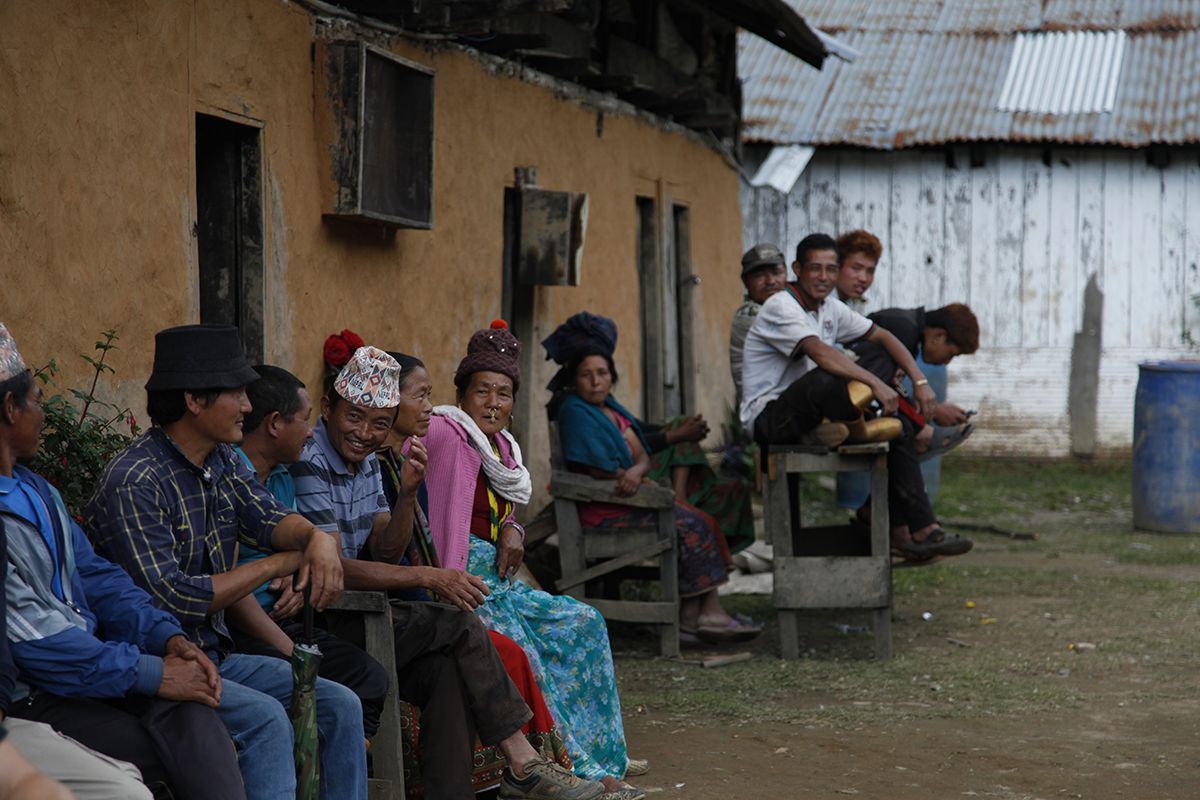 Some teas are produced on a vast estate with up to a thousand people living on it. Some are produced by a co-operative of small producers. And some are produced on a simple farm, like here, at Pathivara. Different farms have different social structures, and I prefer the ones on a human scale. A far cry from the cliché of the planter living cut off from the world in a magnificent bungalow (inherited from the days of British rule), when tea is produced on a farm, villagers often spend the evening there too. They sit around together, chatting, chatting, chatting. Sometimes they drink, sometimes they play music, sometimes they dance. It's life, quite simply.
Posted in Country : Nepal by François-Xavier Delmas | Tags : humans, manufacture, Tea plantation
Among the plantations worthy of attention recently is Pathivara, in Nepal. Here, I'm with the plantation's father, the man who started it. In just a few years, he's succeeded in producing delicious teas, so far with very modest resources. What's more, the teas are certified organic. A new building is going up; I laid the first stone on my previous visit. It will house more sophisticated machinery, although the team is already producing some very fine teas. Since the start of June, I've bought three batches: Pathivara Classic, Pathivara Black and Pathivara Dragon Yeti – these mountains are full of poetry. Each tea is very different, with very varied aromatic profiles. Here, poetry and gastronomy come together.
Posted in Country : Nepal by François-Xavier Delmas | Tags : organic tea, Tea, Tea plantation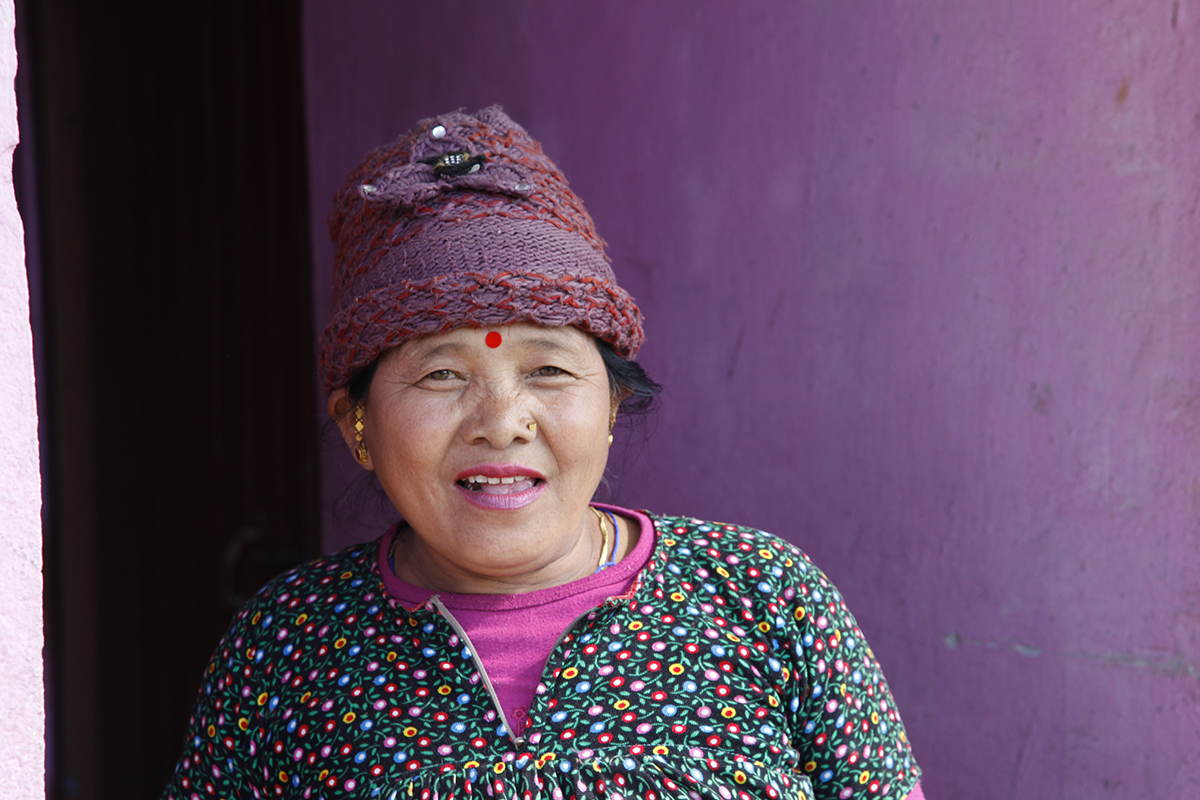 My blog is about tea, but it's also about meeting people. I didn't know this lady. She was just standing outside her house, opposite a tea factory. I liked her pretty purple hat and the touches of purple under her coat set against the purple backdrop behind her. I knew nothing about this lady, except where she lived; we simply smiled at each other and I held up my camera – by way of asking her if I could take her photo – and she agreed. And there she was, and here she is. I'm so happy when I'm travelling, walking down the lanes of remote villages, or through the fields. I'm so happy when I photograph them, these men and women… we exchange a few words, we laugh and often we sit a while together, on a bench, a step, a stone… any place will do. And we get to know each other – just a brief encounter – then I go on my way again. And to share them with you, these faces, these moments… as I see it, that's just as important.
Posted in Country : Nepal by François-Xavier Delmas | Tags : Encounter, humans, travel
I find it very rewarding to tell you about the men and women who make the teas you drink. Today, I'd like to introduce you to Saran RAI. Based in Arya Tara (Nepal), Saran produces different grades of tea, but just 300 kg a year. He uses my favourite cultivar: AV2. It is a very small, very high-quality plantation. Half of the fresh leaves that make his teas come from his own fields, and half come from the 50 or so local farmers. When I ask what he is most proud of, Saran replies: "being visited by people from afar". It is true: he receives very few visitors. The route is arduous, especially the last few kilometers. I walked them, on an almost impassable track, surrounded by beautiful countryside. Although his plantation is not certified organic, I have no doubt that Saran uses organic methods.
Posted in Country : Nepal by François-Xavier Delmas | Tags : cultivar, tea producer, tea production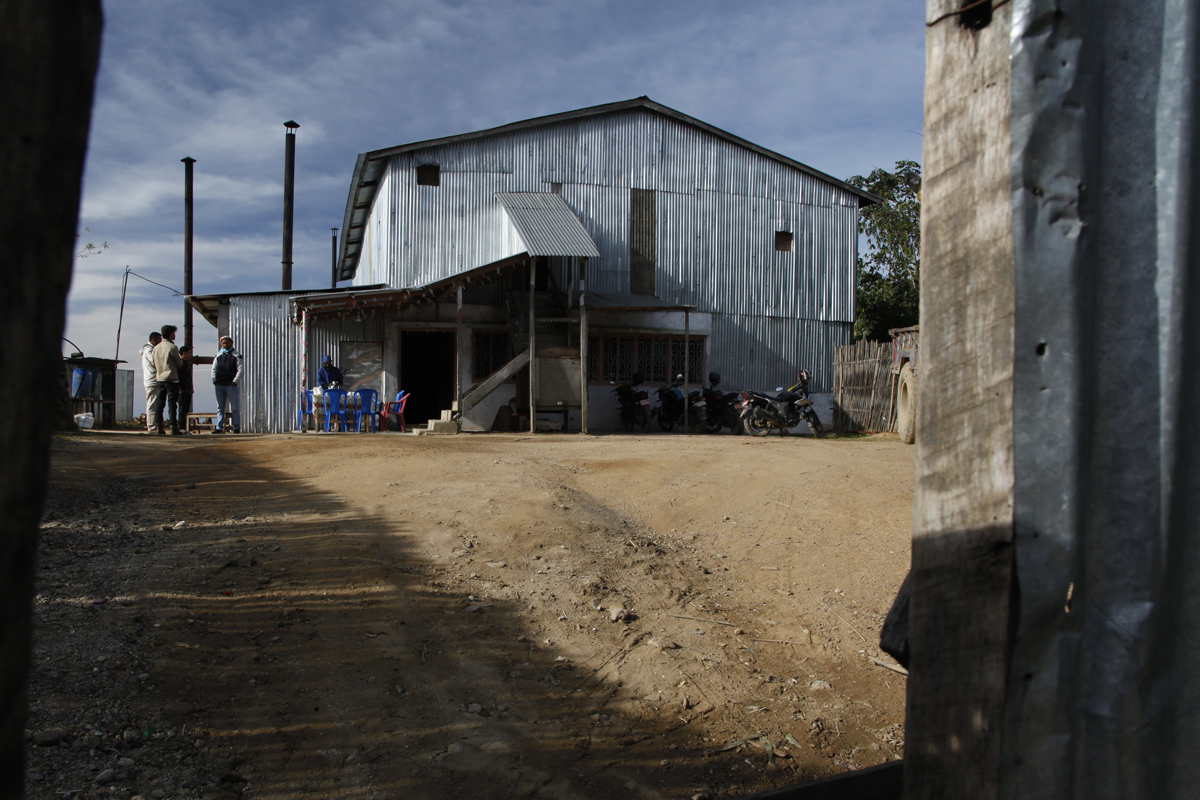 In Nepal, factories often look quite makeshift, from the sheet roofing to the very basic structure. Teas are tasted outside, on trestles. This is a long way from Darjeeling, with its British colonial influence. But we shouldn't judge by appearances. Inside these modest-looking buildings, the equipment is not only very good (small rolling machines from China or Taiwan, quality ovens, machines that delicately shape the leaves, etc.), but most of all, you find a unique expertise and creativity. The people are young and passionate – again, very different from the image of the established planter in Darjeeling. They live and breathe tea, and think of almost nothing else. Their sole objective is to make delicious teas, whatever the colour. The lack of a tea tradition in Nepal undoubtedly frees them up to explore new leaf shapes, new types of rolling, new approaches to production in general. "Handmade" Nepalese teas (as opposed to the crush, tear, curl teas and the big factories, which also exist in the Ilam region) have a bright future ahead of them.
Posted in Country : Nepal by François-Xavier Delmas | Tags : tea culture, Tea Factory, travel
The author
François-Xavier Delmas is a passionate globetrotter. He's been touring the world's tea plantations for more than 20 years in search of the finest teas. As the founder of Le Palais des Thés, he believes that travelling is all about discovering world cultures. From Darjeeling to Shizuoka, from Taiwan to the Golden Triangle, he invites you to follow his trips as well as share his experiences and emotions.
Articles classified by themes
Blogs on tea in English
Blogs on tea in French
Cooking
Links to Le Palais des Thés
Past travels