Category : Tea-producing countries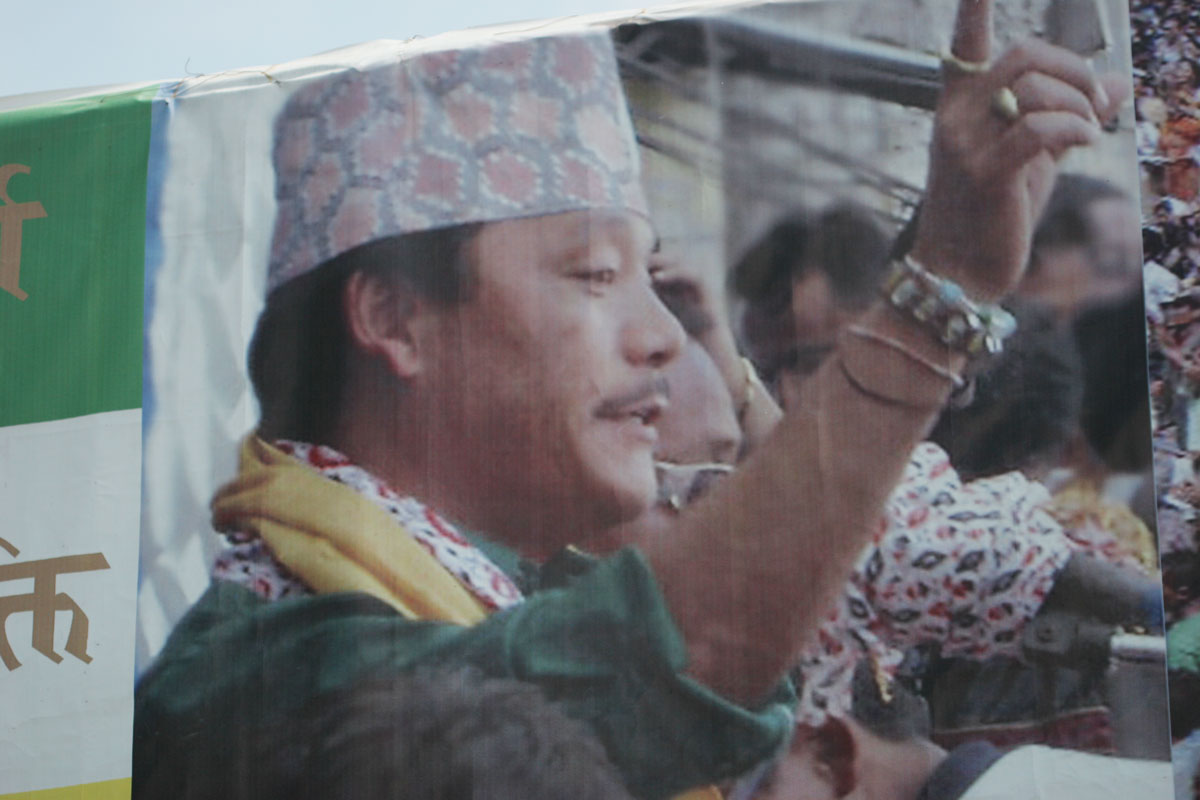 For the past three weeks, tensions have been running high in Darjeeling. Businesses, roads and plantations have shut down, tourists have been asked to leave. The reason for the general strike is that the people of Nepali origin, who make up the majority of the population, are being forced to learn Bengali at school – a language from a region they hate. Darjeeling is part of West Bengal, which is resented by the independence movement, who want to create a new state within the Indian Union: Gorkhaland. This issue has been boiling over for the past 30 years, and demonstrations are frequent. With a three-week strike taking place during the summer harvest season, the plantations will struggle to cope this year. This is on top of the 30% decline in volumes harvested due to the dry spring this year.
Posted in Country : India by François-Xavier Delmas | Tags : Country : India, Darjeeling, Strike
Tea has been consumed in China for more than 3,000 years, and it is only in this country that we find such a rich variety. It produces all colours of tea: white, green, blue-green, yellow, black and dark. In China we find a unique culture of terroir: one village might have been following a very specific tradition of tea shaping for centuries, while in the next village the leaves could be processed in a completely different way. Nowhere else in the world do we find such a variety of practices. This photo shows my 2017 selection of "new-season" Chinese green teas, some of which were harvested before the Qingming festival. From left to right: Pre Qing Ming Bi Luo Chun, Pre Qing Ming Long Jing, Pre Qing Ming Bourgeons de Jade, Pre Qing Ming Lu An Gua Pian, Pre Qing Ming Anji Bai Cha, Bai Mao Hou, Mao Feng Premium, Yong Xi Huo Qing, Huang Shan Mao Feng. It goes without saying that just as the size, shape and colour of the leaves differ so much, the tasting experience is equally varied among these premium teas.
Posted in Country : China by François-Xavier Delmas | Tags : colours of tea, Country : China, new season teas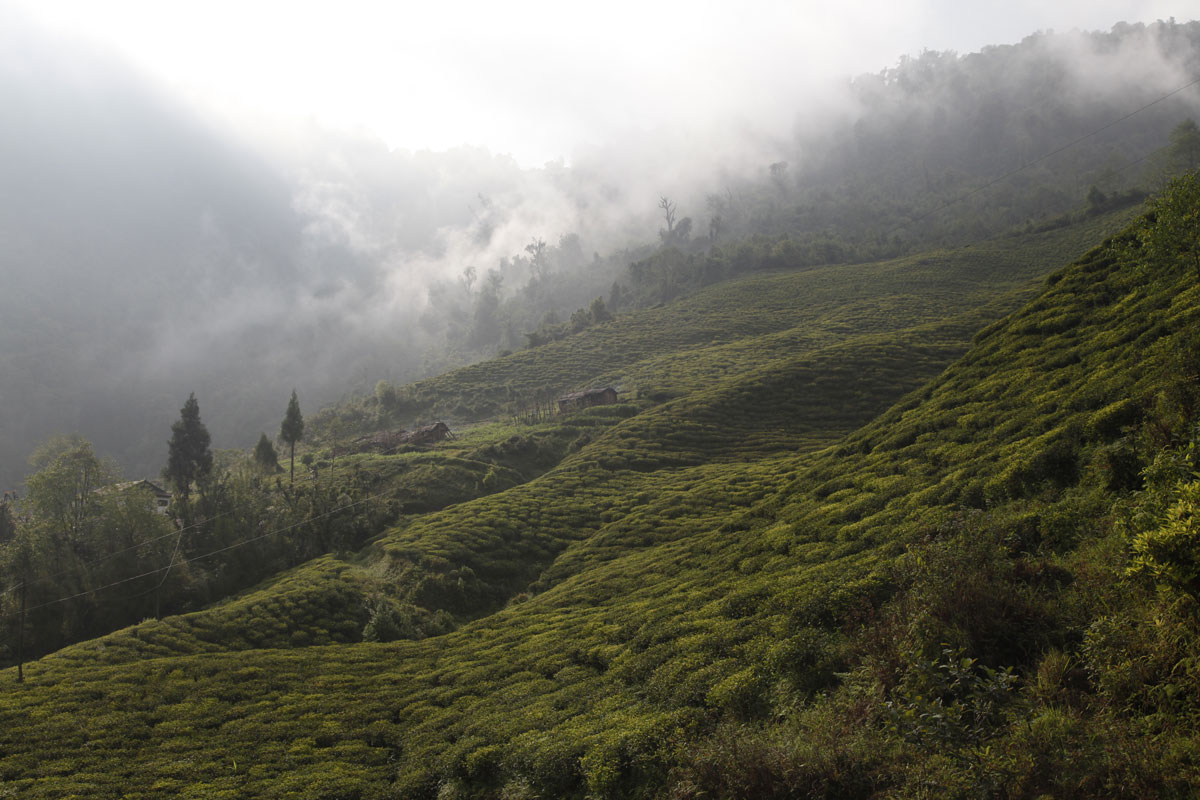 Indian tea producers are complaining about unfair competition from Nepal, and I don't buy their argument. They don't complain that Japan, China and other countries produce tea, they have to deal with it. But with Nepal, India is behaving as if it could put pressure on this country, which has no access to the sea, to impose conditions, make it pay taxes, and in this way prevent it from exporting its tea. Nepal is a particularly poor country which buys most of its consumer goods from India, and is therefore dependant on India to a certain extent. India is using this to its advantage. Among the complaints levelled by Indian producers, particularly those in Darjeeling, is that Nepalese teas create unfair competition for Darjeelings. But to my mind, Nepalese teas have their own character, they are recognisable, they don't need the prestige of Darjeeling to enjoy success. They offer excellent value for money, much better than Darjeelings, and it is most likely this which is irritating India most. Lastly, and this is a positive thing, Nepal is starting to build a good reputation for itself in tea. This is a great improvement on the dodgy dealings that have been going on for years with certain unscrupulous Darjeeling gardens, who bring in fresh tea leaves from Nepal at low prices, process them in India, and then pass them off as pure Darjeelings!
Posted in Country : Nepal by François-Xavier Delmas | Tags : Darjeeling, Nepal, tea producer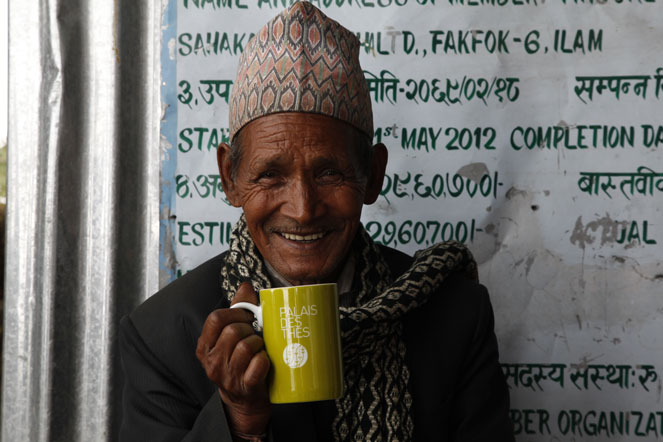 I met Rana Bahadurdiyali a few days ago in Ilam valley, in Nepal. Twenty-four years ago, Rana founded the co-operative Teenjure, which today has no less than 234 farmers who combine their tea production. This year, Teenjure has started to produce some very good, interesting and varied teas. When I asked Rana what he wanted me to write about him, he told me how hard everyone had worked, how challenging it was for the whole community of Teenjure to start growing tea – clearing the land, planting the tea plants, building the factory and installing the equipment. Twenty-four years ago, when they began this project, they had no water, no road, no electricity. It took them two years to build the factory, Rana, aged 82, tells me, smiling.
Posted in Country : Nepal by François-Xavier Delmas | Tags : Ilam Valley, Nepal, Teenjure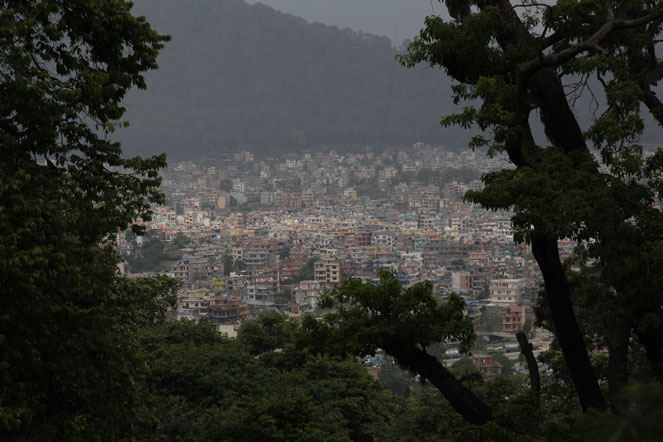 I'm writing from the Nirvana Garden Hotel in Kathmandu. In Buddhist culture, "nirvana" means a state of bliss. I find it in the country's mountains when I drink sublime teas in a protected landscape, often made up of jungle and neat rows of tea plants. The harmony between the experience of tasting and the contemplation of nature fills me with happiness. Tomorrow, I'm leaving for the Ilam valley in the east of the country, to visit farmers I already know, and meet some new ones.
Posted in Country : Nepal by François-Xavier Delmas | Tags : Katmandou, Nepal, nirvana
The author
François-Xavier Delmas is a passionate globetrotter. He's been touring the world's tea plantations for more than 20 years in search of the finest teas. As the founder of Le Palais des Thés, he believes that travelling is all about discovering world cultures. From Darjeeling to Shizuoka, from Taiwan to the Golden Triangle, he invites you to follow his trips as well as share his experiences and emotions.
Articles classified by themes
Blogs on tea in English
Blogs on tea in French
Cooking
Links to Le Palais des Thés
Past travels