Category : Tea-producing countries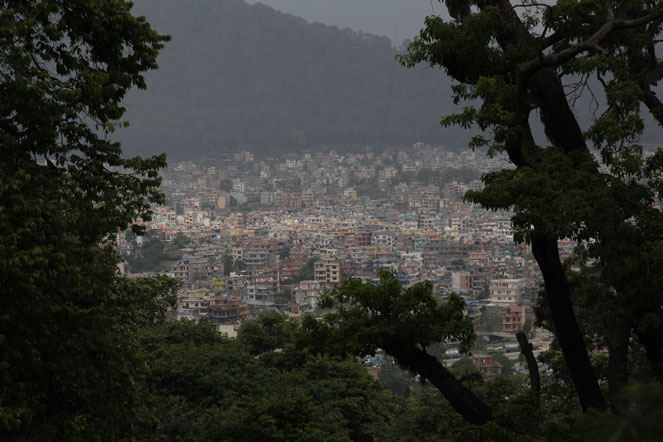 I'm writing from the Nirvana Garden Hotel in Kathmandu. In Buddhist culture, "nirvana" means a state of bliss. I find it in the country's mountains when I drink sublime teas in a protected landscape, often made up of jungle and neat rows of tea plants. The harmony between the experience of tasting and the contemplation of nature fills me with happiness. Tomorrow, I'm leaving for the Ilam valley in the east of the country, to visit farmers I already know, and meet some new ones.
Posted in Country : Nepal by François-Xavier Delmas | Tags : Katmandou, Nepal, nirvana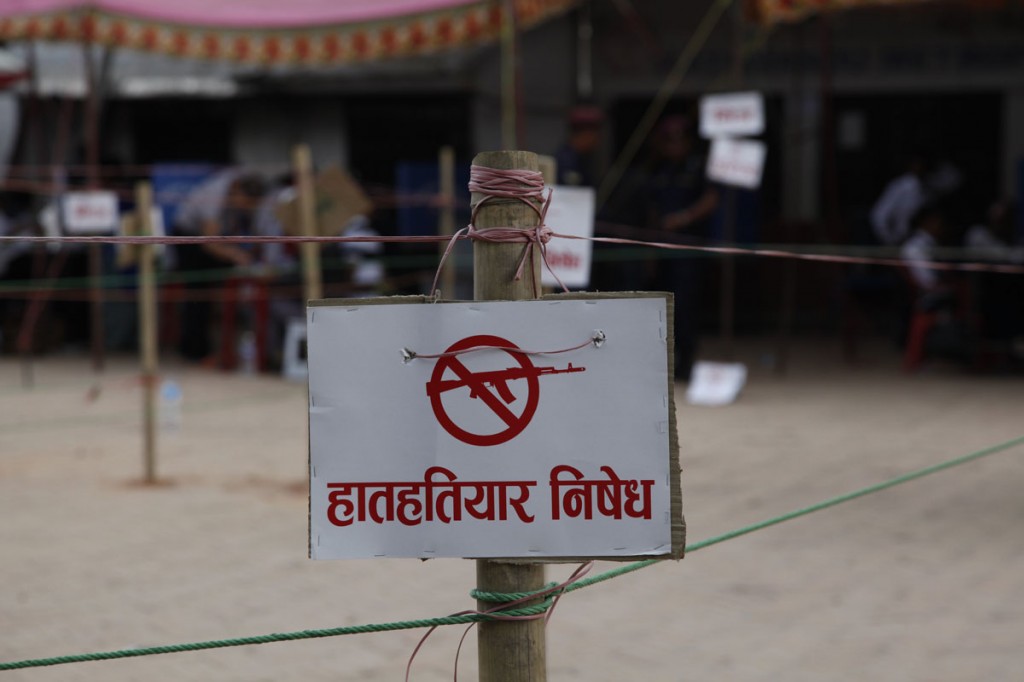 This Sunday, people were voting in Kathmandu. Here, on election days, to ensure the process is peaceful and democratic, all car traffic is banned and the sale of alcohol is suspended. Also, around the polling stations, there are signs reminding you that it is strictly forbidden to carry a gun in the vicinity.
Posted in Country : Nepal by François-Xavier Delmas | Tags : election, Katmandou, Nepal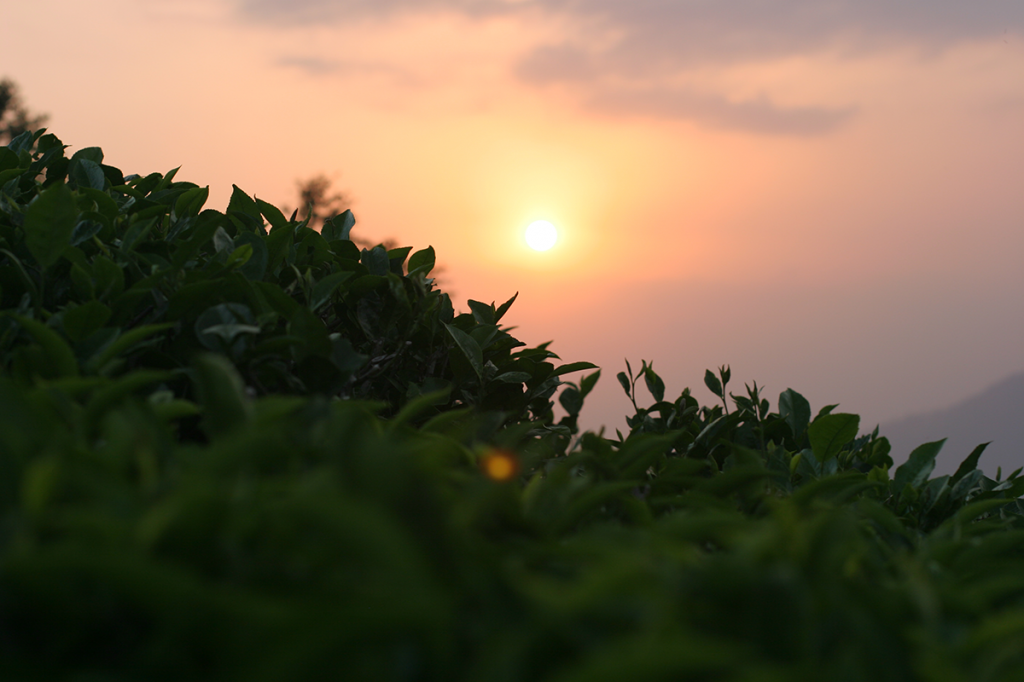 First-flush Darjeelings are the most difficult teas to buy, because production is not organised like it is elsewhere. In Darjeeling, they pick the leaves from the same plants every seven to 10 days, and as plantations are divided into around 10 plots, it means they are constantly harvesting. As soon as the leaves are picked, they are processed; this batch is then sold as one lot. This means that each of the region's 80 plantations produce a tea every day, and those are just the whole-leaf teas – the best, of course. These plantations do not mix the leaves from one day with those from the next day. The result is that six times a week for around six weeks, each of the 87 plantations puts a tea up for sale. This totals around 3,000 different batches of first-flush – or spring – Darjeelings to taste. Quality can vary considerably from one batch to another. Even when they come from the same plantation, one tea can be 100 times better than another, if you want to quantify those differences.
Of course you cannot rely wholly on the name of a garden, or on a variety; that would be too simple. Only blind tasting allows you to judge a tea's quality. This must be done quickly, very quickly, because although there are not many of us who receive these samples – only around 30 buyers in the world – sometimes a very good tea can sell just 30 minutes after the few grams of the sample have been received. So you need to work quickly while remaining calm and focused. But these teas that come from the roof of the world are generally worth the effort. They are the first teas of the season; they have a lovely spring freshness and incomparable floral, zesty aromas.
Posted in Country : India by François-Xavier Delmas | Tags : Darjeeling, harvest, spring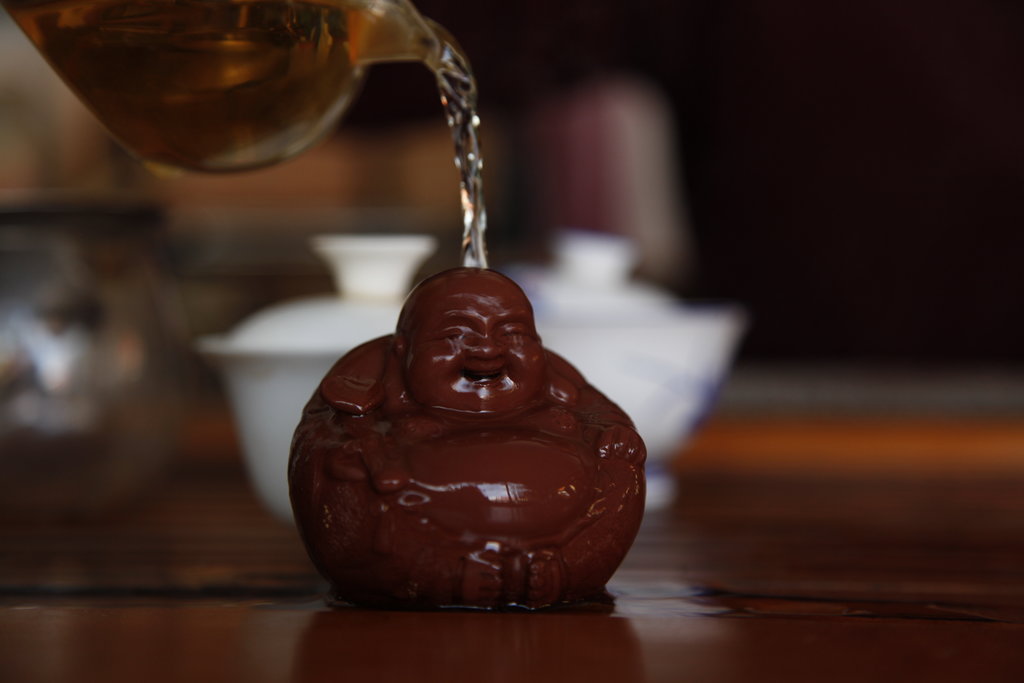 Pets are wonderful creatures that can show the greatest humanity at times when our fellow humans may be lacking. We find these friends to be so sensitive and loyal that the description of animal does not do them justice.
In China, all tea connoisseurs and enthusiasts who use the Gong Fu Cha to prepare their brew have one or more "tea pets". The tea pet is a terracotta figurine placed on the tea boat, over which tea is poured from time to time, to share special moments with it. Over the years the figurine acquires a patina through repeated dousing. The tea pet can be an animal or a human figure, as seen here.
A tea pet, or company being, shares your day-to-day life. Like other pets, it is always in an agreeable mood and is good at listening. You know where to find it. It is always there for you, loyal and happy.
Posted in Country : China by François-Xavier Delmas | Tags : Country : China, Gong Fu Cha, Tea Pet
I'm writing this in Kolkata, a city I love, and which deserves its nickname, City of Joy. The former Calcutta is also a city of tea. Most plantations in Darjeeling and Assam have an office here, as well as a tasting room. When I don't have time to go to Darjeeling, I spend a couple of days here, which gives me a perfect panorama of the teas available. I go round visiting each of my friends in charge of exporting tea, and ask them as many questions as I can. If they've received samples of tea from the mountains, we taste them together. Right now, I can tell you that the situation is not good in Darjeeling. There hasn't been a drop of rain since October. The temperature is two degrees higher than normal but, without water, the buds are growing at a rate that is alarming the planters.
Once I've finished my meetings, I walk down to the river and watch the waters of the Ganga flow past. Howrah Bridge is a symbol of the capital of West Bengal. I imagine all those little lights as prayers to make the rain come.
Posted in Country : India by François-Xavier Delmas | Tags : 2017, Darjeeling, news
The author
François-Xavier Delmas is a passionate globetrotter. He's been touring the world's tea plantations for more than 20 years in search of the finest teas. As the founder of Le Palais des Thés, he believes that travelling is all about discovering world cultures. From Darjeeling to Shizuoka, from Taiwan to the Golden Triangle, he invites you to follow his trips as well as share his experiences and emotions.
Articles classified by themes
Blogs on tea in English
Blogs on tea in French
Cooking
Links to Le Palais des Thés
Past travels