Category : Tea-producing countries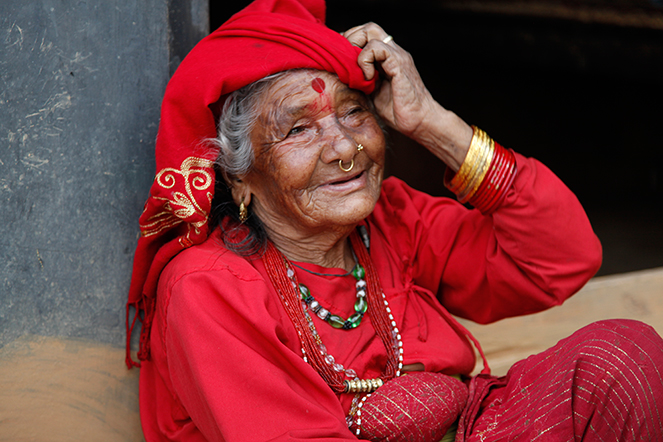 This woman is 95. She lives on an isolated farm, with her husband. They live alone, on the mountainside, far from any other houses, with just a few chickens and a little land to cultivate. A tiny path leads to their house. It is so narrow you must place one foot in front of the other. I visited them last week, while walking in the mountains in eastern Nepal. I was with Andrew, the planter from Guranse who shares my love of long walks. She made us tea while we talked with her husband. She brought us the tea in a metal goblet and threw a handful of cereal into a small, separate bowl. We poured the milky tea, which was quite peppery, over the cereal, and ate. We drank the remaining tea. We talked for a long time with her and her husband, on their doorstep, beneath a beehive. They talked non-stop. She understood my mediocre Hindi but spoke only in Nepali. Andrew translated for me. When I managed to get a word in, I asked her questions. What was her secret for a long life? Eating healthy food; fresh, home-grown produce. And was not love also the secret of their longevity? She laughed and exchanged a tender, incredibly touching, look with her husband. They married when she was 11. He was 15. They love each other. They have been together more than 80 years. When it was time for us to leave, they took our hands, and they blessed us by placing their hands on our foreheads. And they asked us if, later, when they are no longer there, we could once, just once, think of them.
Posted in Country : Nepal by François-Xavier Delmas | Tags : Encounter, Nepal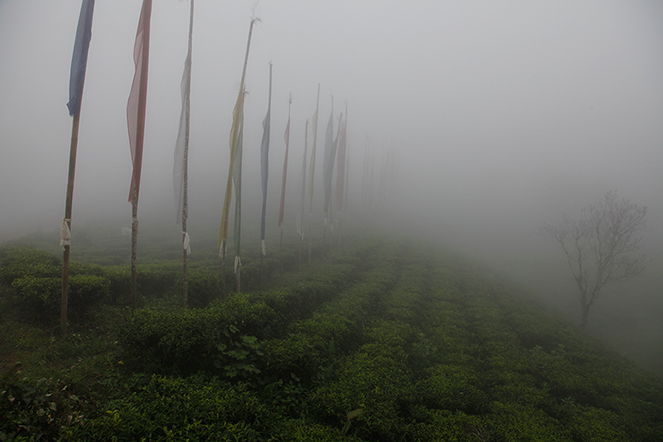 I often travel in the Himalayan region, I'm very fond of those mountains and the people who live there. I have great affection for the Nepalese. I have many friends in Nepal and Darjeeling. I feel at home in these regions. I could live there, have my home there, my friends, my life. Happily, my friends who work in the tea fields are safe, but they are very worried, they are waiting for news of their loved-ones who live in the centre of the country. They fear the worst.
And then there are all those victims who have perished, thousands of people, and the immense pain and sadness of their families. I hope these flags flying in the wind will look after their souls, transport them, embraced and supported by our prayers, that our prayers will give them some warmth… I hope these flags will express our love for those departed souls, flying in the wind.
Posted in Country : Nepal by François-Xavier Delmas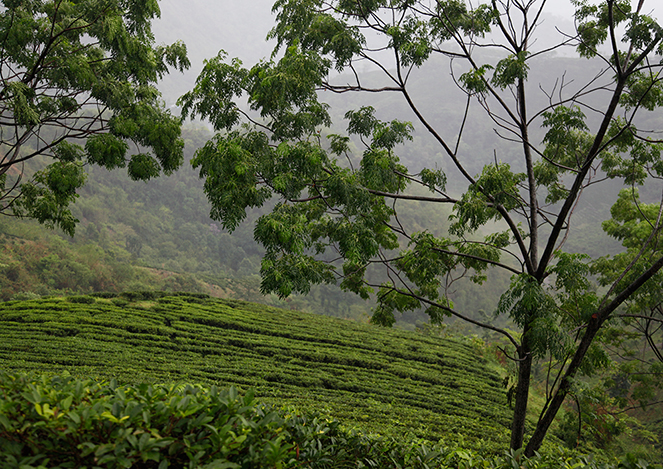 When you harvest the terminal bud of the tea plant several times, the stem becomes stressed and stops producing a new bud. This phenomenon of dormancy, known as "banjhi" in Darjeeling, marks the end of the spring harvest (first flush).
If I had to give my assessment of this season in Darjeeling, I'd say we received batches of very varying quality, and few of exceptional quality. But I'll conclude on a good note, with the choice of a Puttabong Clonal Queen DJ48 and a Margaret's Hope Tippy Clonal DJ30. The first represents what Puttabong does best; the second is quite simply breathtaking.
Posted in Country : India by François-Xavier Delmas | Tags : Darjeeling first flush, Margaret's Hope, Puttabong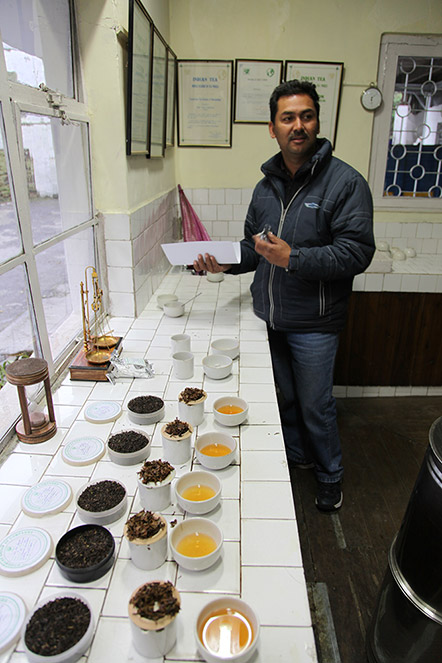 Behind each « grand cru », each tea, there is work, there are people. My work, as I see it, is not limited to tracking down the best teas in the world, it also involves getting to know the people who produce it. Drinking tea with them. Listening to them talk about their product. So when I'm in a Palais des Thés store and I look at that impressive wall of canisters, it's not the names of the teas on the labels I see, but faces, like that of Vikas Gajmer, manager of Castleton (Darjeeling).
Posted in Country : India by François-Xavier Delmas | Tags : Darjeeling, Darjeeling first flush, Grands Crus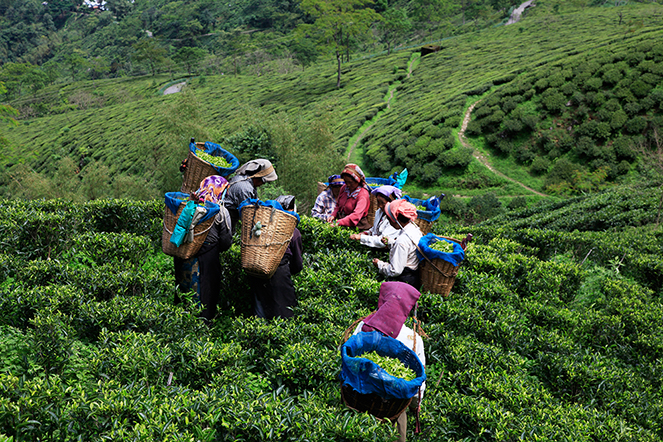 It's not only the tea plantations that are busy at the moment. Yesterday I received no less than 120 different tea samples to taste. As ever, you need to be quick. If I want to make an offer on one of these batches I must have tasted them all in one or two days at the most. After that, it will be too late.
Of course, I don't drink all the teas, I spit them out after turning the liquor around in my mouth while I analyse it.
Posted in Country : India, Places I like in Darjeeling, Professional tasting by François-Xavier Delmas | Tags : Darjeeling first flush, spring teas
The author
François-Xavier Delmas is a passionate globetrotter. He's been touring the world's tea plantations for more than 20 years in search of the finest teas. As the founder of Le Palais des Thés, he believes that travelling is all about discovering world cultures. From Darjeeling to Shizuoka, from Taiwan to the Golden Triangle, he invites you to follow his trips as well as share his experiences and emotions.
Articles classified by themes
Blogs on tea in English
Blogs on tea in French
Cooking
Links to Le Palais des Thés
Past travels