Category : Tea-producing countries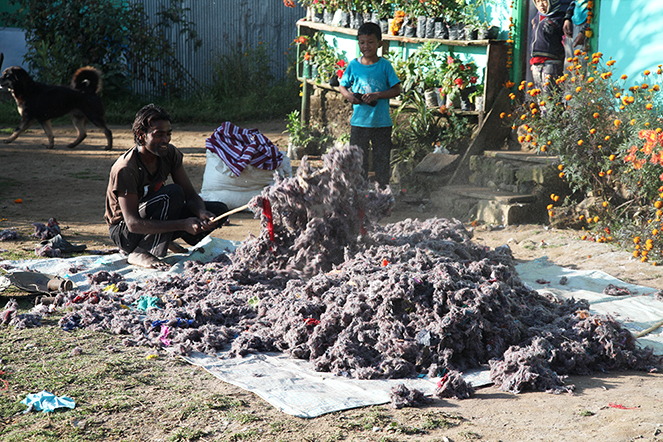 Travelling to far-away places introduces me to unknown occupations. It's said we should air our beds from time to time, and that's probably because we don't have a mattress shaker. The man knocks at your door and you give him your bedding. He begins by unpicking the stitching; then, using a stick, he mixes up all the stuffing – raw cotton in this case – before placing it back in the mattress, which he stitches up again. All ready for a good night's sleep.
Posted in Country : Nepal by François-Xavier Delmas | Tags : discovery, travel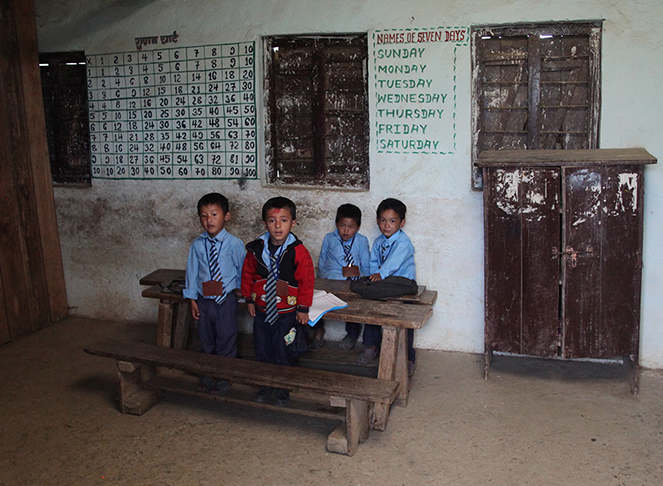 School is a place of learning: learning about knowledge, about language, but that's not all. Learning about living life together, too. At school, we meet other children who might be different from ourselves, they might be stronger, weaker, richer, poorer, they might have a disability, they might have different opinions. They might come from a variety of backgrounds, they might have a different skin colour, a different religion. School is a place where we learn to live together. Language, tolerance and laughter helps form us as men and women.
Posted in Country : India by François-Xavier Delmas | Tags : Freedom, laughter, tolerance
When I'm invited into farmers' homes in China, I sometimes find myself confronted by Chairman Mao. I don't know if he's worshipped or idolised, but in any case, the offerings and lights are there, beneath his portrait that presides over the main living room. A divine Mao.
Posted in Country : China by François-Xavier Delmas | Tags : Country : China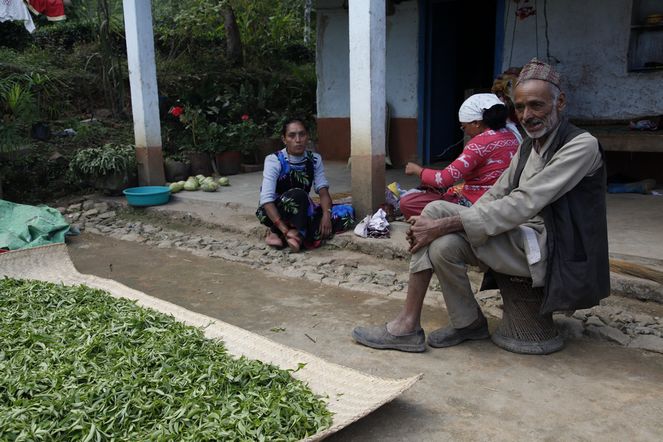 In Nepal, many tea factories have no land. They must buy fresh tea leaves from local farmers. This often allows for greater equity. On the other hand, traceability is not as easy, and the factory manager must spend time with each farmer to ensure his production methods are clean.
Posted in Country : Nepal by François-Xavier Delmas | Tags : fields of tea, Nepal, tea producers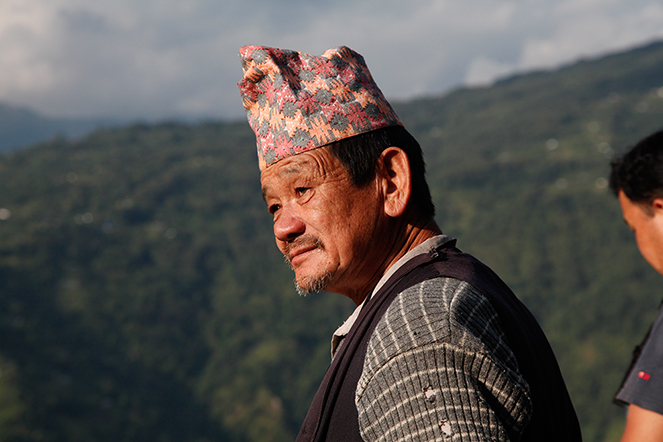 In his village of Soyam, Yaad Bahadur Limbu is known as the "tea father". He was the first to plant tea in the village, and today, tea is its main source of income. Everyone is involved. To reach Soyam, you must cross a suspension bridge and then climb for several hours. You pass terraced rice paddies and fields of millet, and cross farmyards. When Soyam's villagers harvest the tea leaves, they are transported on horseback. This requires four or five horses. They take the same path as the one that had me huffing and puffing, and they cross the same suspension bridge. Each horse wears a pack saddle allowing it to carry a load of 100 kilos. The caravan takes five hours to reach the factory, and must return to the village the same evening. It is a long expedition.
Posted in Country : Nepal by François-Xavier Delmas | Tags : Nepal, Soyam, Tea, Tea plant
The author
François-Xavier Delmas is a passionate globetrotter. He's been touring the world's tea plantations for more than 20 years in search of the finest teas. As the founder of Le Palais des Thés, he believes that travelling is all about discovering world cultures. From Darjeeling to Shizuoka, from Taiwan to the Golden Triangle, he invites you to follow his trips as well as share his experiences and emotions.
Articles classified by themes
Blogs on tea in English
Blogs on tea in French
Cooking
Links to Le Palais des Thés
Past travels