Category : Tea-producing countries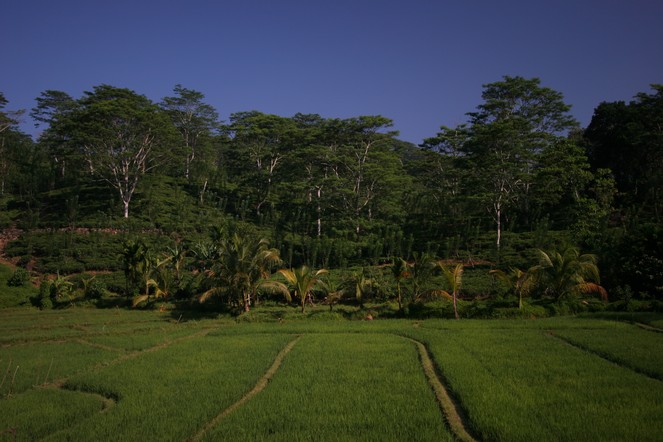 Nothing looks less like a tea plantation than another tea plantation. Here, in the south of Sri Lanka, tea bushes occupy the hills beside a paddy field and other different crops. Hence these subtle and evocative tones of green and yellow.
Posted in Country : Sri Lanka, Non classé by François-Xavier Delmas | Tags : tea plantations
2007 saw the start of a spectacular craze for pu er in China. In the space of a few weeks, this previously barely-known tea became the subject of frenzied speculation, and it took two or three years before prices came down again. Now it seems this same phenomenon is about to be repeated. Once again, the Chinese are queuing up to buy cakes of this tea, which is said to improve with age. As before, the cause is speculation. At the Canton Tea Fair, which has just taken place, we saw pu er cakes selling for over €1,000 each.
Posted in Country : China by François-Xavier Delmas | Tags : Country : China, pu er, Pu Er cake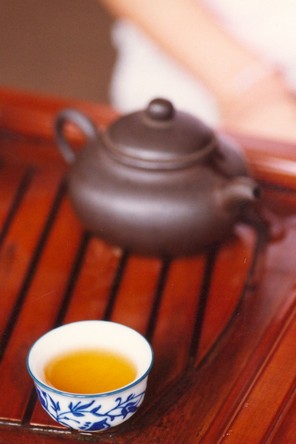 To appreciate a tea as fine as the Taiwanese "Black Pearl" I recently selected, there are two options: either use your usual teapot, or prepare it according to the Gong Fu Cha method. This involves placing the tea in a very small teapot and steeping the same leaves several times in succession. It is a different way of discovering the rich aromas of this fine tea, whose fairly sweet notes make it perfect for the season.
Posted in Country : Taiwan, Professional tasting by François-Xavier Delmas | Tags : Gong Fu Cha, Grands Crus, Taïwan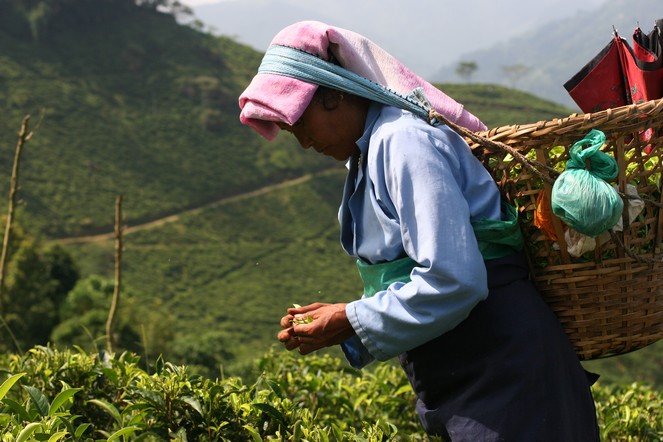 The Margaret's Hope garden is one of the best known in Darjeeling. Its reputation is justified by the quality of its teas and also because, from time to time, this plantation products batches of a truly remarkable quality. Of course, you have to taste many samples before finding a rare gem, but that is exactly what my work entails: drinking large quantities of different teas every day.
Last spring I bought a batch from Margaret's Hope that I am sure you remember if you were lucky enough to taste it. The planter called it White Delight. And I have just chosen a Margaret's Hope DJ512 which has such an incredible floral bouquet it is worth the detour too. For connoisseurs, it comes from the varieties P312 and AV2.
Posted in Country : India, Places I like in Darjeeling by François-Xavier Delmas | Tags : Darjeeling, Margaret's Hope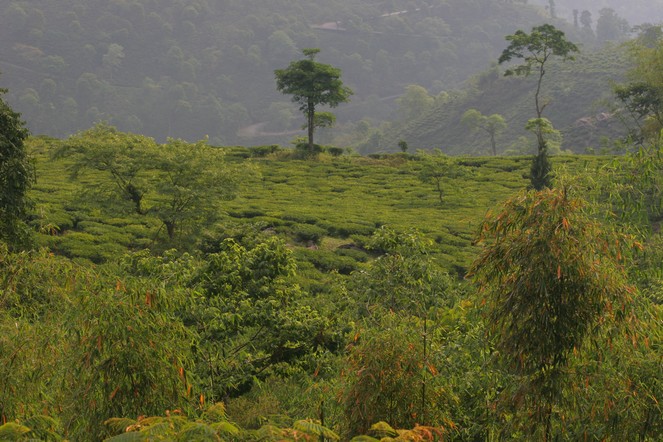 At the moment I'm tasting some delicious teas from Darjeeling. The autumn harvest (third flush) is early, and I have just chosen a Phuguri DJ168 as well as a Margaret's Hope Pure Clonal DJ512; both are quite exceptional. They should arrive in France in about 10 days. As connoisseurs know, and to simplify a little, autumn Darjeelings are generally more woody than summer Darjeelings (second flush), which in turn are fruitier than spring Darjeelings (first flush). Whatever the season, though, these teas grow on mountains that offer breathtaking views.
Posted in Country : India, Places I like in Darjeeling by François-Xavier Delmas | Tags : autumn flush, Darjeeling, Margaret's Hope, Phuguri
The author
François-Xavier Delmas is a passionate globetrotter. He's been touring the world's tea plantations for more than 20 years in search of the finest teas. As the founder of Le Palais des Thés, he believes that travelling is all about discovering world cultures. From Darjeeling to Shizuoka, from Taiwan to the Golden Triangle, he invites you to follow his trips as well as share his experiences and emotions.
Articles classified by themes
Blogs on tea in English
Blogs on tea in French
Cooking
Links to Le Palais des Thés
Past travels