Category : Tea-producing countries
Sri Lanka is a magnificent country, now at peace. The landscapes are stunning, with tea plants as far as the eye can see. The country's best teas are produced in the south, near the remarkable Sinharaja forest – these are the low growns. Further north, the teas are manufactured more industrially, a legacy from the colonial days. On these high northern plateaus, producers could make better teas if they stopped using machines called rotorvanes, which maul the leaves to accelerate the oxidation process. It would also be better, in this region where the climate and scenery remind Scottish visitors of their own country, to come across more people who own their land and make their own tea, rather than employees – often women – working in less than ideal conditions. A fair system works very well for the low growns (for example at New Vithanakande, the most famous garden in that region).
During the visit to France by Navin Dissanayake, Sri Lanka's minister for the tea industry, accompanied by Buddhi K. Athauda, the Sri Lankan ambassador to France, we enjoyed an informal tasting and friendly discussion at their request to help them understand how to make what used to be known as Ceylon teas – Sri Lankan teas – better known in France.
Posted in Country : Sri Lanka by François-Xavier Delmas | Tags : sharing, tea tasting
When I'm looking for premium teas, I look at what the farmers and plantations I already know are producing. I also look for new farms, sometimes in new regions, sometimes in new countries. Sourcing premium teas is like starting from scratch every time. When it comes to rare and exceptional teas, there is no guarantee that a reputable producer will be able to make a tea as amazing as the previous year's. You have to try the teas, blind, so you're not influenced by the prestige of a name or your goodwill towards a farmer. And sometimes you have to pack your bags and set out on an adventure. Rwanda, for example, can produce some very good teas, and is among the countries I intend to return to soon and explore different plantations.
Posted in Country : Rwanda by François-Xavier Delmas | Tags : Grands Crus, Tea plantation
The world's finest jasmine teas are produced in August and September in Fujian province (China). They are made using a green tea base, and as the best green teas are harvested in April, the necessary quantity is reserved at the time. The jasmine flowers on the other hand, are picked at the end of summer. Jasmine flowers open in the evening, when they release their fragrance. When this happens, they are placed in layers with the tea leaves, impregnating them with their heady scent. Throughout the night they are mixed together to ensure the leaves have absorbed as much of the fragrance as possible. When day breaks they are separated, before the jasmine flowers turn bitter.
Posted in Country : China by François-Xavier Delmas | Tags : Fujian, jasmine tea, manufacture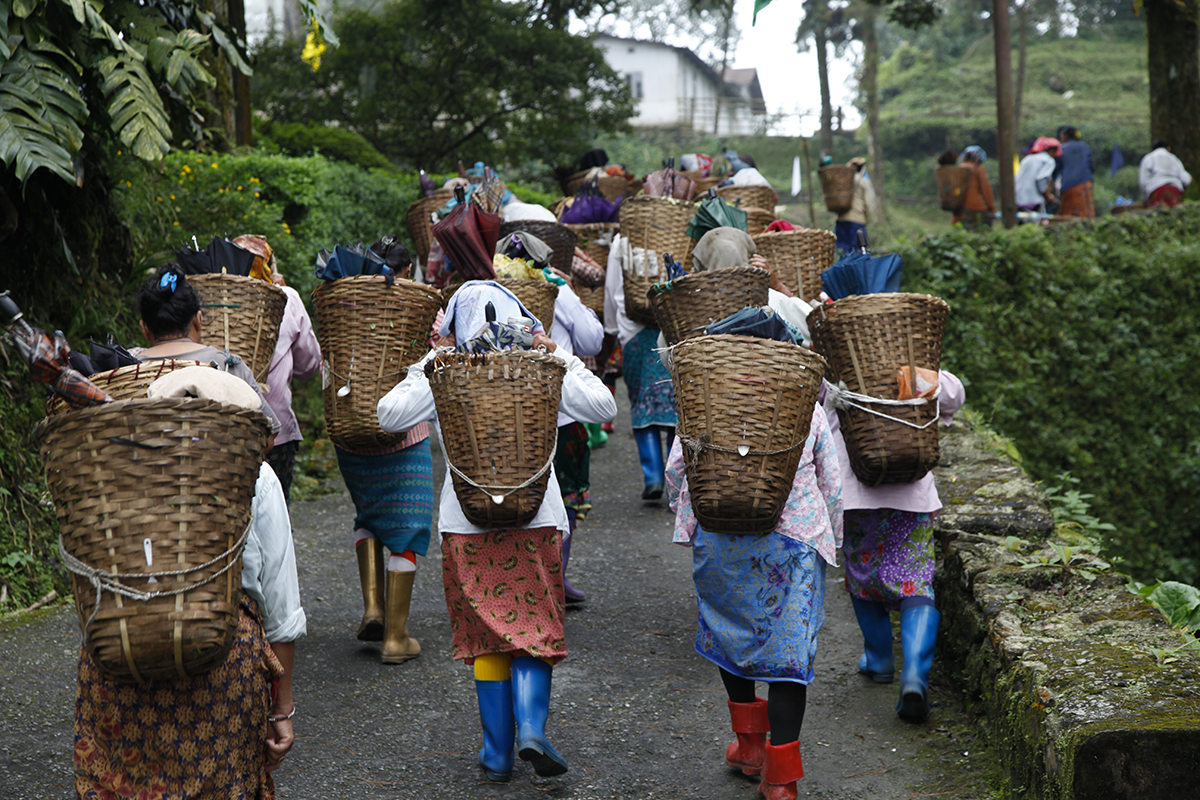 How much longer will tea be harvested by hand in India, where there is ongoing conflict over employment conditions? The pickers are demanding justified pay rises, but the plantations are only just profitable, while some are even loss-making. Tea is already sold at a high price without the benefit being passed on to local populations. Do we risk seeing mechanical harvesting replace manual picking due to a lack of workers? And what will be the consequences on quality? Or are we moving towards plantations being turned into cooperatives so that everyone has a stake in them and can live decently on their wages? These questions have not yet been answered.
Posted in Country : India by François-Xavier Delmas | Tags : Darjeeling, mechanical, tea harvest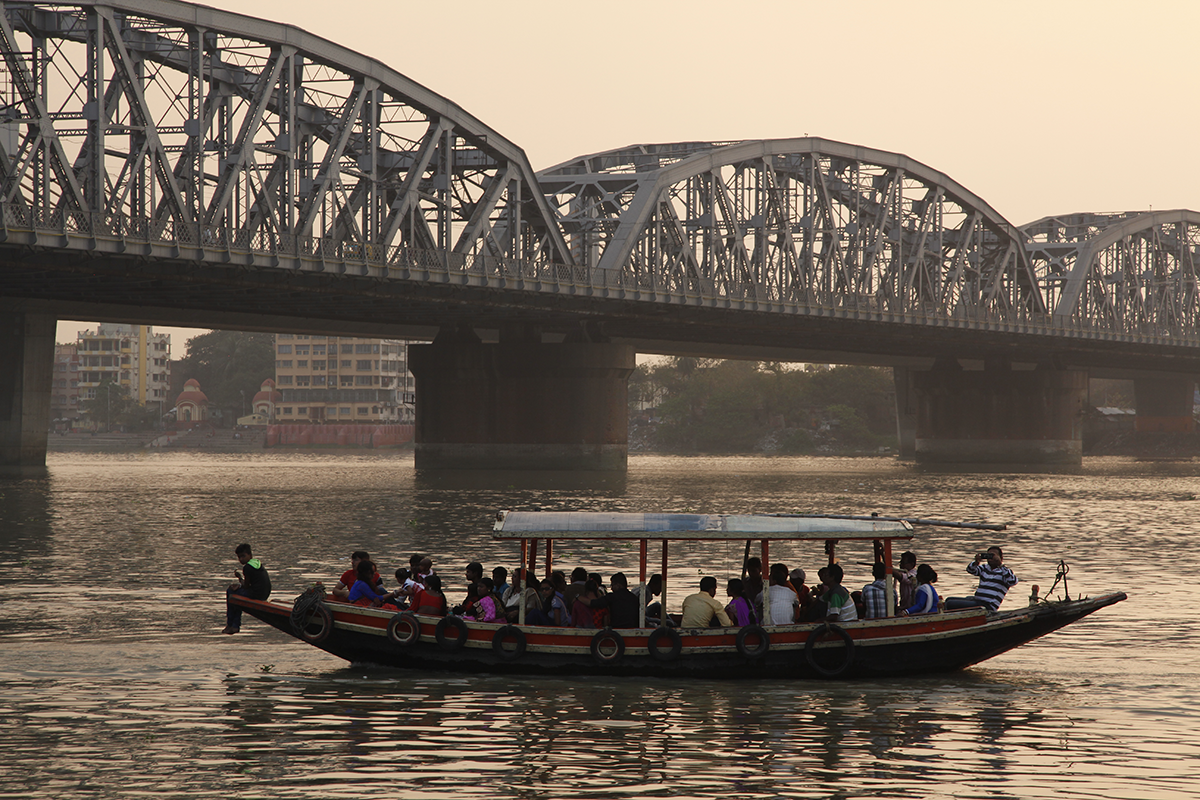 Kolkata, formerly Calcutta, is known as the "city of joy", but it's also the city of tea. All the producers of Darjeeling and Assam teas have their office there. Auctions take place in the historical district of BBD Bagh, supplying the lifeblood of a whole economy. And the precious cargoes of tea are dispatched from the city's port.
Kolkata, a sprawling city of ten, fifteen, even twenty million inhabitants – who knows? – extends outwards from the banks of the Hooghly River, a tributary of the Ganges. Its public transport system includes many boats which offer a peaceful crossing, away from the busy traffic.
Posted in Country : India by François-Xavier Delmas | Tags : City, Country : India, Kolkata
The author
François-Xavier Delmas is a passionate globetrotter. He's been touring the world's tea plantations for more than 20 years in search of the finest teas. As the founder of Le Palais des Thés, he believes that travelling is all about discovering world cultures. From Darjeeling to Shizuoka, from Taiwan to the Golden Triangle, he invites you to follow his trips as well as share his experiences and emotions.
Articles classified by themes
Blogs on tea in English
Blogs on tea in French
Cooking
Links to Le Palais des Thés
Past travels