Posted in Country : China by François-Xavier Delmas | Tags : Country : China, Da Hong Pao, oolong, rock teas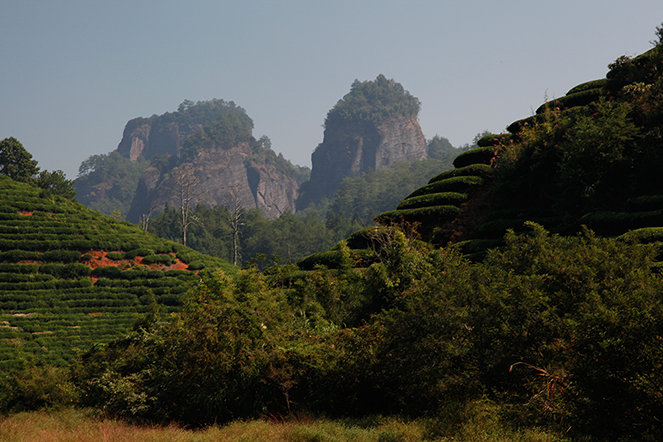 In China there is a very famous group of teas called "rock teas". These semi-oxidised teas come from Wu Yi Shan, a mountain range in the north of Fujian province. The best known is Da Hong Pao. You have to taste it at least once in your life to realise what an exceptional tea this is. It has a rare strength and length in the mouth, yet remains subtle. It is fruity, toasted, woody and sweet at the same time.
The author
François-Xavier Delmas is a passionate globetrotter. He's been touring the world's tea plantations for more than 20 years in search of the finest teas. As the founder of Le Palais des Thés, he believes that travelling is all about discovering world cultures. From Darjeeling to Shizuoka, from Taiwan to the Golden Triangle, he invites you to follow his trips as well as share his experiences and emotions.
Articles classified by themes
Blogs on tea in English
Blogs on tea in French
Cooking
Links to Le Palais des Thés
Past travels