Posted in Country : India by François-Xavier Delmas | Tags : Darjeeling first flush, tea harvest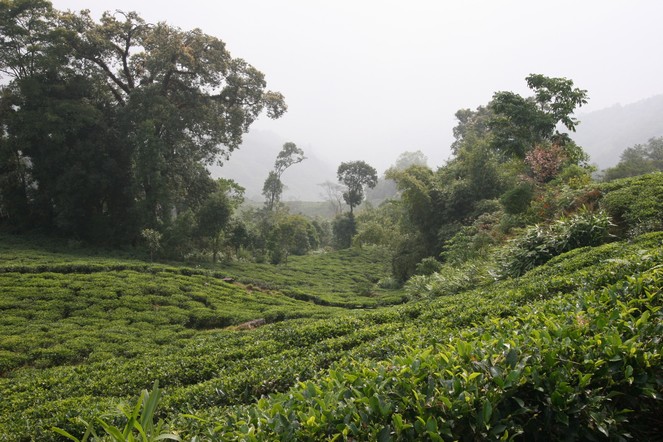 The Darjeeling Hillton DJ1 "SFTGFOP1 clonal" that I chose ten days ago has arrived at Roissy airport. It's one of the very first Darjeelings harvested this year, and this batch of just 95 kilos is worth trying. In the cup, it develops subtle floral notes amidst vegetal aromas of cut grass, raw vegetables and stems. A bouquet of fresh almond, vanilla and yellow fruit accompanies a delightful finish in the mouth, with vegetal, camphor, fresh and vanilla notes.
One Comment by "The first flush Darjeelings have started to arrive"
The author
François-Xavier Delmas is a passionate globetrotter. He's been touring the world's tea plantations for more than 20 years in search of the finest teas. As the founder of Le Palais des Thés, he believes that travelling is all about discovering world cultures. From Darjeeling to Shizuoka, from Taiwan to the Golden Triangle, he invites you to follow his trips as well as share his experiences and emotions.
Articles classified by themes
Blogs on tea in English
Blogs on tea in French
Cooking
Links to Le Palais des Thés
Past travels