Posted in Tea plant by François-Xavier Delmas | Tags : Tea, tea plants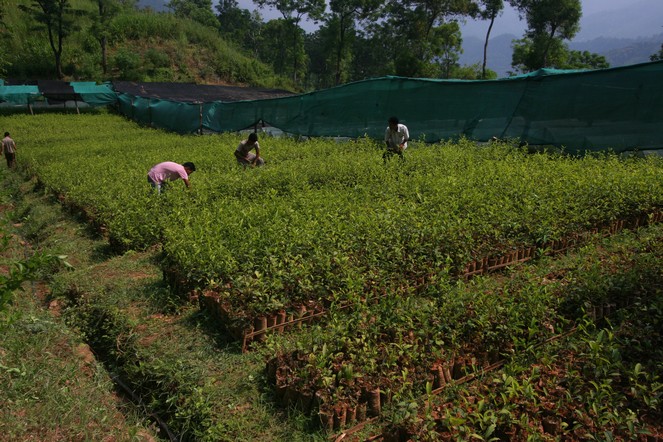 In a month's time, the Darjeeling season will be over.
The temperature will drop and the tea plants will go dormant. Before then, a few autumn or "third flush" teas are still being produced, and there are other jobs to be getting on with, like here, at Delmas Bari, where the young shrubs are being tended to.
These ones are now big enough to leave the nursery and be planted out in the ground.
One Comment by "The last autumn teas in Darjeeling"
The author
François-Xavier Delmas is a passionate globetrotter. He's been touring the world's tea plantations for more than 20 years in search of the finest teas. As the founder of Le Palais des Thés, he believes that travelling is all about discovering world cultures. From Darjeeling to Shizuoka, from Taiwan to the Golden Triangle, he invites you to follow his trips as well as share his experiences and emotions.
Articles classified by themes
Blogs on tea in English
Blogs on tea in French
Cooking
Links to Le Palais des Thés
Past travels