Posted in Country : India, Palais des Thés by François-Xavier Delmas | Tags : Carine Baudry, Darjeeling, Tea School, Tumsong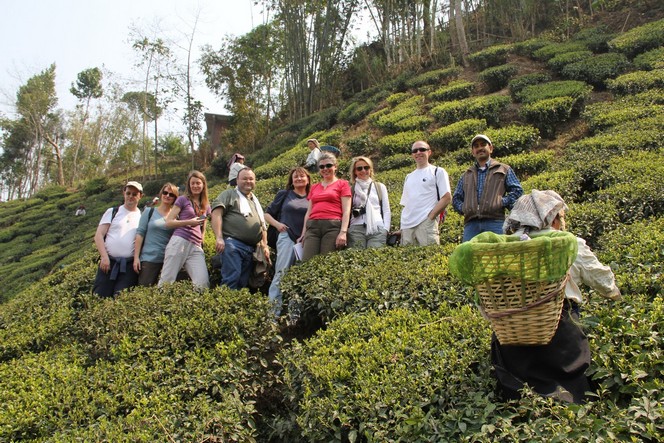 Carine Baudry, who runs the Tea School, travelled to Darjeeling last month accompanied by eight of her students. What a trip! This was a first for Carine, who returned just as enchanted as her fellow travellers, to whom she introduced this magnificent region and the art of producing tea. Carine has often travelled with me in India, Japan and China. But this was the first time she'd had the pleasure of teaching in the production region itself.
On the right, in the blue shirt, is Rajiv Gupta, manager of the Tumsong plantation.
One Comment by "Eight students of the Tea School in Darjeeling"
The author
François-Xavier Delmas is a passionate globetrotter. He's been touring the world's tea plantations for more than 20 years in search of the finest teas. As the founder of Le Palais des Thés, he believes that travelling is all about discovering world cultures. From Darjeeling to Shizuoka, from Taiwan to the Golden Triangle, he invites you to follow his trips as well as share his experiences and emotions.
Articles classified by themes
Blogs on tea in English
Blogs on tea in French
Cooking
Links to Le Palais des Thés
Past travels