Posted in Country : India by François-Xavier Delmas | Tags : Assam, tea harvesting, tea pluckers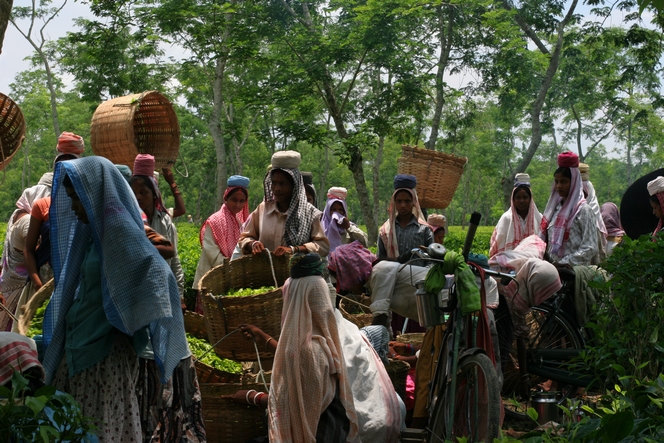 In Assam, as soon as harvesting is finished, the pluckers assemble, men on one side, women on the other, and they set off with their precious baskets to the place where they will be weighed. Some women hold their baskets under their arms, but most rest them on their heads. A rolled-up piece of cloth placed precisely on the crown of the head serves to support the basket. These splendidly colourful fabrics look like crowns, making their wearers look like queens, I think.
One Comment by "Tea pluckers looking like queens"
The author
François-Xavier Delmas is a passionate globetrotter. He's been touring the world's tea plantations for more than 20 years in search of the finest teas. As the founder of Le Palais des Thés, he believes that travelling is all about discovering world cultures. From Darjeeling to Shizuoka, from Taiwan to the Golden Triangle, he invites you to follow his trips as well as share his experiences and emotions.
Articles classified by themes
Blogs on tea in English
Blogs on tea in French
Cooking
Links to Le Palais des Thés
Past travels