Posted in Country : Japan, Places I like in Kyoto by François-Xavier Delmas | Tags : Country : Japan, Kyoto, Shoren-In temple, Tea, tea ceremony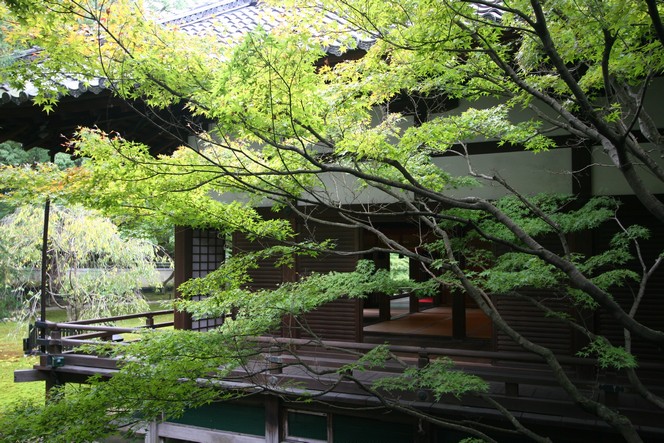 With the terrible images coming out of Japan at the moment, and with so many people in distress, I wanted to show you another side to this country, and pay homage to its beauty.
In the east of Kyoto, next door to the Chion-In temple, the Shoren-In temple hides in the shade of maple, eucalyptus and willow trees. Cross the stone garden, remove your shoes and step onto the wooden walkway. Admire the soft light filtered by the shojis, stop to look at the pond and then the garden, with its different coloured mosses. A little further on, a tea ceremony is taking place. The host takes the bowl of tea in both hands and raises it slowly up to his forehead, as a sign of respect.
One Comment by "The Shoren-In temple in Kyoto: a haven of peace"
The author
François-Xavier Delmas is a passionate globetrotter. He's been touring the world's tea plantations for more than 20 years in search of the finest teas. As the founder of Le Palais des Thés, he believes that travelling is all about discovering world cultures. From Darjeeling to Shizuoka, from Taiwan to the Golden Triangle, he invites you to follow his trips as well as share his experiences and emotions.
Articles classified by themes
Blogs on tea in English
Blogs on tea in French
Cooking
Links to Le Palais des Thés
Past travels