Posted in Country : India, Places I like in Darjeeling by François-Xavier Delmas | Tags : Darjeeling, Namring, tea grower club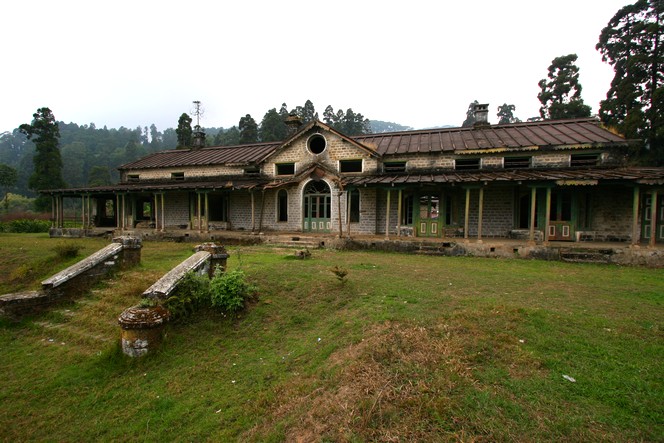 The social life of tea growers is not what it used to be. Look what has become of one of the Darjeeling growers' clubs today!
This magnificent building is in an advanced state of disrepair, and every time I pass it, not far from the Namring Tea Estate, it saddens me. Situated at the top of the valley and enjoying a magnificent view, its abandoned state sadly only seems to affect me.
Under British rule, and up to around 20 years ago, planters would meet at least once a week, and would value this special opportunity to get together. Today, there is greater competition, and television, like everywhere, is destroying social life. So people stay at home.
2 Comments by "In Darjeeling, an abandoned tea growers' club"
The author
François-Xavier Delmas is a passionate globetrotter. He's been touring the world's tea plantations for more than 20 years in search of the finest teas. As the founder of Le Palais des Thés, he believes that travelling is all about discovering world cultures. From Darjeeling to Shizuoka, from Taiwan to the Golden Triangle, he invites you to follow his trips as well as share his experiences and emotions.
Articles classified by themes
Blogs on tea in English
Blogs on tea in French
Cooking
Links to Le Palais des Thés
Past travels