Posted in Country : India by François-Xavier Delmas | Tags : Country : India, Darjeeling, Palais des Thés, Tea plantation, teas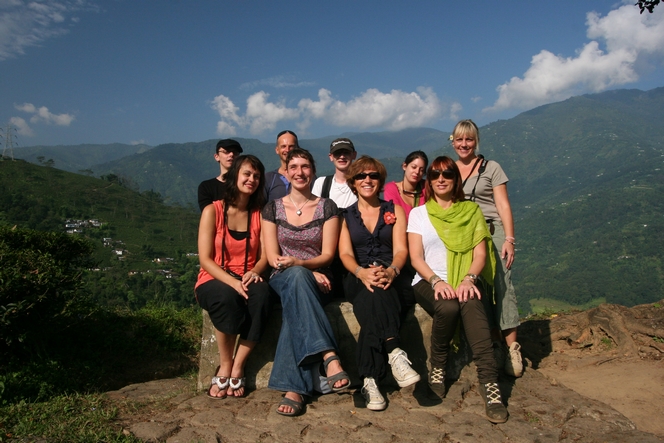 As promised, here's a picture of the team who accompanied me to Darjeeling last month. From left to right: Yann (Rue du Cherche-Midi store, Paris), Stéphanie (Grenoble store), myself, Virginie (Brussels store), Thomas (warehouse), Carine (Ecole du Thé), Maud (Rue Vieille-du-Temple store, Paris), Fabienne (Lille store) and Nathalie (human resources).
We spent a week in Darjeeling, where this great team were able to discover the region I love, meet our suppliers, and put every question imaginable to the tea plantation managers. And meet the people who toil to produce such rare teas. We had some wonderful encounters, and the trip further deepened my understanding of this field, which I have always found so rewarding.
2 Comments by "Le Palais des Thés on a trip to Darjeeling"
The author
François-Xavier Delmas is a passionate globetrotter. He's been touring the world's tea plantations for more than 20 years in search of the finest teas. As the founder of Le Palais des Thés, he believes that travelling is all about discovering world cultures. From Darjeeling to Shizuoka, from Taiwan to the Golden Triangle, he invites you to follow his trips as well as share his experiences and emotions.
Articles classified by themes
Blogs on tea in English
Blogs on tea in French
Cooking
Links to Le Palais des Thés
Past travels