Posted in Country : China by François-Xavier Delmas | Tags : Country : China, Kunming, Tea, tea house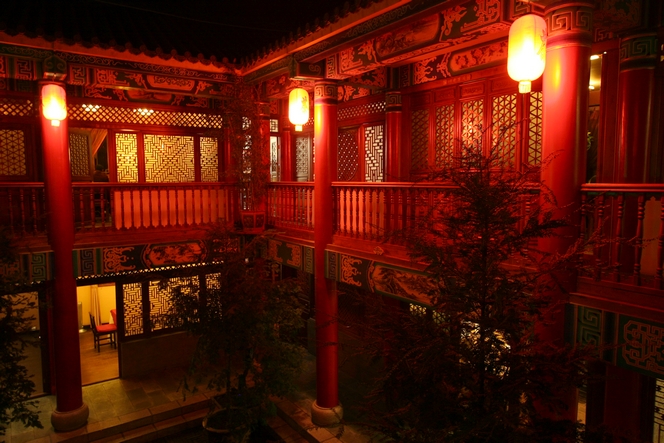 There were many tea houses in China until Mao shut them down. No dens of vice, they represented entertainment and debate. People went to tea houses to enjoy a cup of tea and join in a discussion, or for a poetry reading, or simply to sit and listen to the chirping of the caged crickets.
Today, tea houses are back in fashion. They are flourishing all over China, and it is interesting to see the very young clientele that regularly frequents them. These customers clearly enjoy a certain standard of living, because tea is not always cheap in the tea houses, especially those located in areas popular with tourists, like this one in the centre of Kunming, by the delightful Green Lake.
The author
François-Xavier Delmas is a passionate globetrotter. He's been touring the world's tea plantations for more than 20 years in search of the finest teas. As the founder of Le Palais des Thés, he believes that travelling is all about discovering world cultures. From Darjeeling to Shizuoka, from Taiwan to the Golden Triangle, he invites you to follow his trips as well as share his experiences and emotions.
Articles classified by themes
Blogs on tea in English
Blogs on tea in French
Cooking
Links to Le Palais des Thés
Past travels