Posted in Country : China, Tea plant by François-Xavier Delmas | Tags : Country : China, Myanmar, pu er, tea plants, Yunnan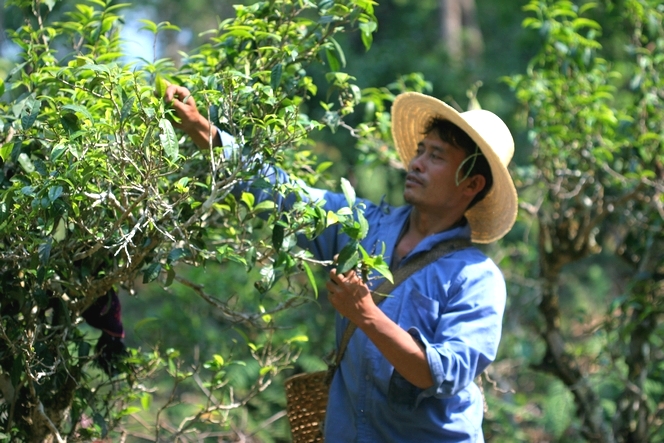 The harvesting of leaves used to make Pu Er is interesting. Here, in the west of Yunnan near the border with Myanmar, the tea plants are left in a semi-wild state, and the plucking consists of a walk through the forest. Instead of keeping the tea plants cropped at a convenient height for harvesting, as is usually the case, they are left to grow into trees, or always have been, and the workers walk around them to pluck the bud and the next two leaves, as is the practice with all other teas.
3 Comments by "Semi-wild tea plants in Yunnan"
The author
François-Xavier Delmas is a passionate globetrotter. He's been touring the world's tea plantations for more than 20 years in search of the finest teas. As the founder of Le Palais des Thés, he believes that travelling is all about discovering world cultures. From Darjeeling to Shizuoka, from Taiwan to the Golden Triangle, he invites you to follow his trips as well as share his experiences and emotions.
Articles classified by themes
Blogs on tea in English
Blogs on tea in French
Cooking
Links to Le Palais des Thés
Past travels