Posted in Country : Nepal by François-Xavier Delmas | Tags : Himalaya, Kanchenjunga, Nepal, Tea plantation, tea plantations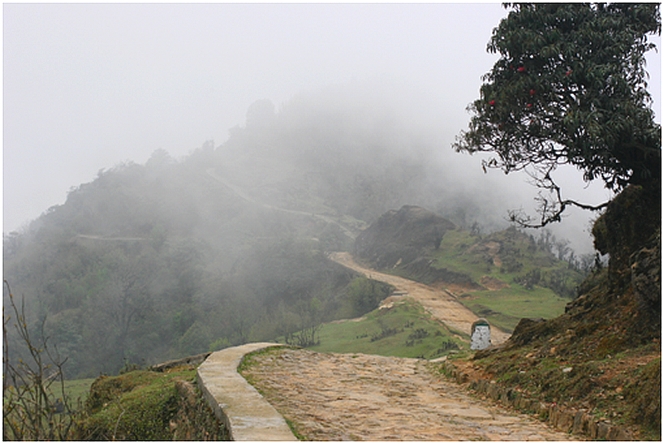 In the mountains of Nepal, people still believe in the Yeti. I've not had the opportunity to meet the Abominable Snowman myself, but I've heard plenty about him from the villagers. What I do know is that he is not abominable and is not always the size that people claim. Around the Kanchenjunga Tea Estate (Nepal), the yetis, of which there are many in the region, are not even a metre high.
I wonder if the magic of the Himalayan landscapes might have a part to play in all this. The filaments of mist flanking the mountains, the trees that appear and disappear with the changing winds, which are so full of humidity they feel as thick as cotton, the paths that fade into the clouds… When the sky merges with the ground, it is easy to lose your bearings.
One Comment by "In the Nepalese mist…"
The author
François-Xavier Delmas is a passionate globetrotter. He's been touring the world's tea plantations for more than 20 years in search of the finest teas. As the founder of Le Palais des Thés, he believes that travelling is all about discovering world cultures. From Darjeeling to Shizuoka, from Taiwan to the Golden Triangle, he invites you to follow his trips as well as share his experiences and emotions.
Articles classified by themes
Blogs on tea in English
Blogs on tea in French
Cooking
Links to Le Palais des Thés
Past travels