Category : Palais des Thés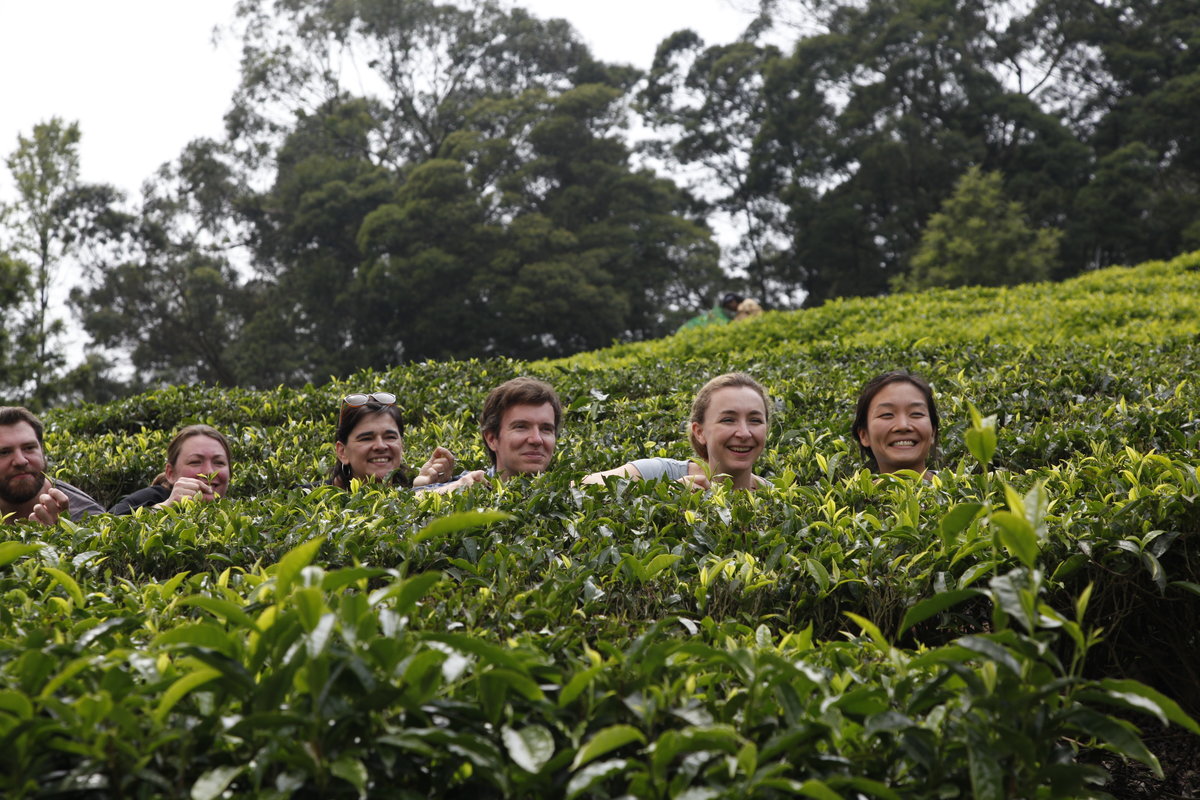 In this blog, which is celebrating its seventh year, I love to talk about the work I've been doing for more than 30 years; my job is my passion. Part of the joy comes from sharing it in situ with my colleagues at Palais des Thés and showing them what I do every day. They accompany me on tours around the tea fields and I share with them the time I spend with farmers and planters, which is so important in my view, learning about every aspect of their work and their life. Here, from left to right, are Benoît (poor framing on my part has deprived him of his right ear), Audrey, Sylvie, Frédéric, Constance and Linda, who don't look unhappy to be on the trip.
Posted in Palais des Thés by François-Xavier Delmas | Tags : Palais des Thés, passion, team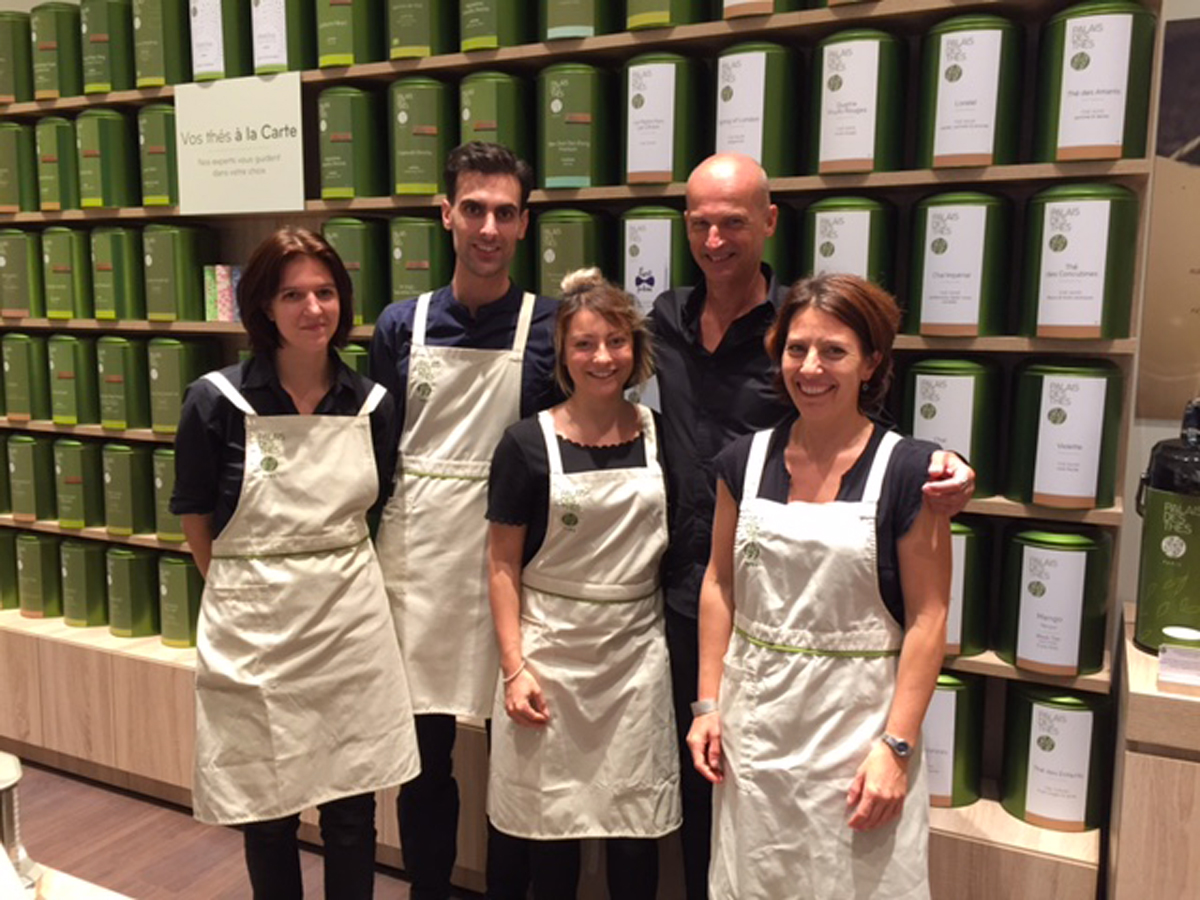 It's true that I spend a lot of time in the tea fields, but sometimes I visit the Palais des Thés stores and the teams. I tell them about my adventures, answer their questions, and we taste teas together. These are very important moments for me. The staff are always horrified when I tell them about the leeches that attach themselves to your skin during humid walks; about the whole hornets served fried, spiced and seasoned with ginger and garlic, near Xishuangbanna; about the local alcohol downed neat when you wake up, as is traditional among people living in the mountains of northern Vietnam. I also tell them about the nights I spend listening to the sounds of the jungle. My fear of tigers. I always remember one or two anecdotes, such as the monkey who stole a tourist's bag and, while we looked on, dumbfounded, took out a passport and tore out every page, one by one. Here, I'm in Toulouse, with Océane, Marc, Léa and Florence, manager of the Toulouse and Blagnac stores, who spent a few days with me in India, on the tea plantations.
Posted in Palais des Thés by François-Xavier Delmas | Tags : Palais des Thés, store, team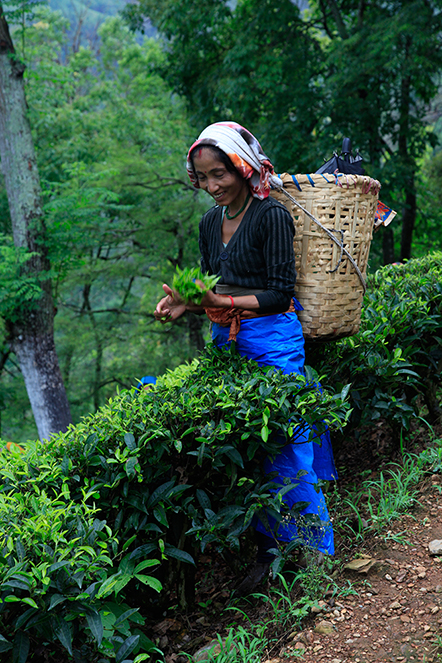 Calling all fans of "grand cru" teas! You now have access to the best selection of teas in the world. This is the optimum time of year to try the finest teas in existence. All are extremely fresh, newly delivered by air. There are first-flush and second-flush Darjeelings, new-season Chinese teas, and Japanese Ichibanchas harvested in May, alongside teas from Nepal, Taiwan and South Korea.
For tea-lovers, the start of the summer is a pure pleasure!
Posted in Palais des Thés by François-Xavier Delmas | Tags : first flush, Grands Crus, new season teas, spring teas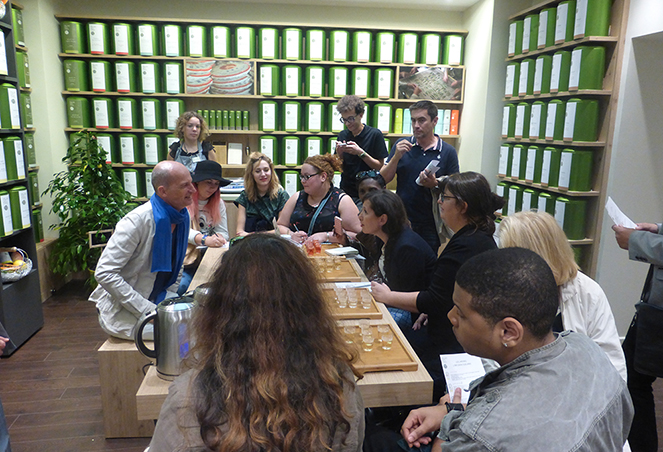 I love spending time with tea producers, but I also really enjoy talking to our customers or, as I did this week at our Rue Vieille-du-Temple store, with bloggers who had come to discover and taste our latest creations: Les Jardins. I spoke about how gardens were a source of inspiration; the joy of walking through a favourite garden in different seasons; how these new infusions can be enjoyed hot, at room temperature, or iced. Of course, we also talked about "grand cru" teas, and food too.
Posted in Palais des Thés by François-Xavier Delmas | Tags : Tea, tea gardens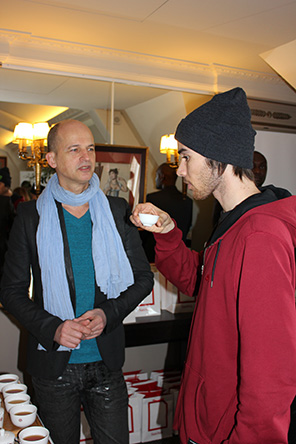 At the end of February I was invited to lead a tasting session for some actors, most of whom had been nominated for a César award. Throughout the day, they arrived at a suite in a Paris hotel. Among them was also Kevin Rolland, Olympic Gold medallist at Sotchi (see photo), as well as television presenters and journalists. I enjoyed introducing them to some Grand Cru teas such as Dong Ding, Tawaramine, Dan Cong and Jukro. And I surprised them with Pu Erh. Many of them really appreciated this astonishing tea. They stuck their nose into the infused leaves, which reminded some of a walk through the forest, others of a stay on a farm. An olfactory journey.
Posted in Palais des Thés by François-Xavier Delmas | Tags : François-Xavier Delmas, Grands Crus, tea tasting
The author
François-Xavier Delmas is a passionate globetrotter. He's been touring the world's tea plantations for more than 20 years in search of the finest teas. As the founder of Le Palais des Thés, he believes that travelling is all about discovering world cultures. From Darjeeling to Shizuoka, from Taiwan to the Golden Triangle, he invites you to follow his trips as well as share his experiences and emotions.
Articles classified by themes
Blogs on tea in English
Blogs on tea in French
Cooking
Links to Le Palais des Thés
Past travels