Category : Country : Japan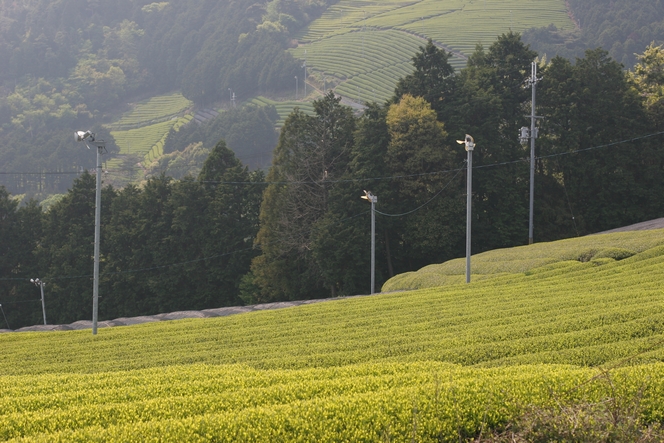 I have chosen this photo of a lovely landscape, taken at Wasuka near Nara, to tell you that it would be a shame to miss out on the Japanese spring teas, the famous ichibancha, this year. Le Palais des Thés has sent all batches of its Japanese tea to be analysed by a laboratory, which will check whether their radioactivity levels comply with European standards. Only once we have received the results can we start distributing the teas to our various stores. In the stores, you will be able to ask to see the laboratory test results for the tea you want.
So you will be able to drink the best shinchas with complete peace of mind. Japanese farmers have suffered enormously this year due to the tsunami, and we must not abandon them, or their deliciously delicate teas!
Posted in Country : Japan by François-Xavier Delmas | Tags : Country : Japan, ichibancha, Nara, Palais des Thés, Tea, teas, Wasuka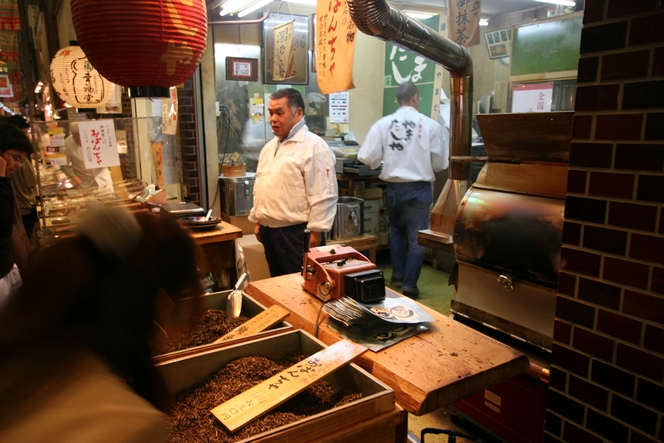 This is what a Japanese tea shop looks like. Or rather, a tea shop in a covered market, like here at Nishiki Ichiba in Kyoto. In the foreground are chests full of Hojicha and, on the right, the apparatus with a chimney is actually a Bancha roaster. It is used to produce Hojicha. It gives off a wonderful woody, caramelised aroma which spreads to the nearby stalls.
Posted in Country : Japan, Places I like in Kyoto by François-Xavier Delmas | Tags : bancha, Bancha Hojicha, Country : Japan, Kyoto, Nishiki Ichiba, tea shop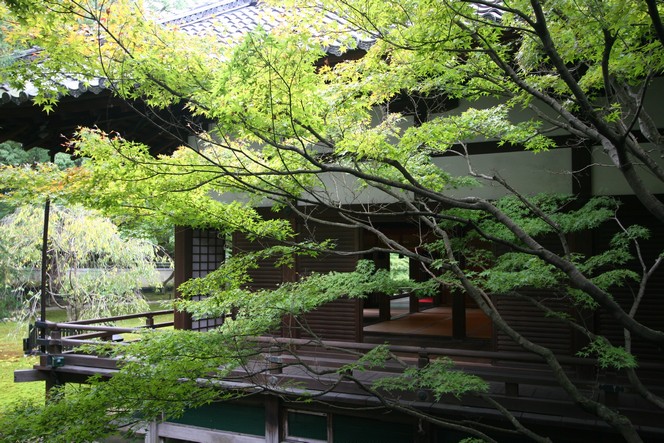 With the terrible images coming out of Japan at the moment, and with so many people in distress, I wanted to show you another side to this country, and pay homage to its beauty.
In the east of Kyoto, next door to the Chion-In temple, the Shoren-In temple hides in the shade of maple, eucalyptus and willow trees. Cross the stone garden, remove your shoes and step onto the wooden walkway. Admire the soft light filtered by the shojis, stop to look at the pond and then the garden, with its different coloured mosses. A little further on, a tea ceremony is taking place. The host takes the bowl of tea in both hands and raises it slowly up to his forehead, as a sign of respect.
Posted in Country : Japan, Places I like in Kyoto by François-Xavier Delmas | Tags : Country : Japan, Kyoto, Shoren-In temple, Tea, tea ceremony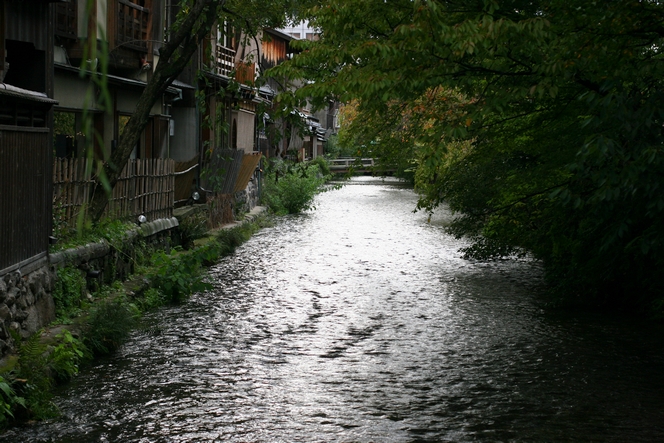 This image of a stream gently winding its way between the ancient wooden houses of Kyoto's old town haunts me as I think of all the victims of the terrible earthquake.
The contrast – particularly strong in Japan – between the tranquillity of nature and an earth capable of rising up and swallowing so many lives, reminds us of the fragility of our existence.
Of course, I am thinking of all my friends over there, of the people who work for Le Palais des Thés in Tokyo, of our suppliers, and particularly of those in the prefecture of Iwate, north of Sendai, which has been so badly affected.
Posted in Country : Japan, Places I like in Kyoto by François-Xavier Delmas | Tags : Country : Japan, Iwate, Kyoto, Palais des Thés, Sendai, Tokyo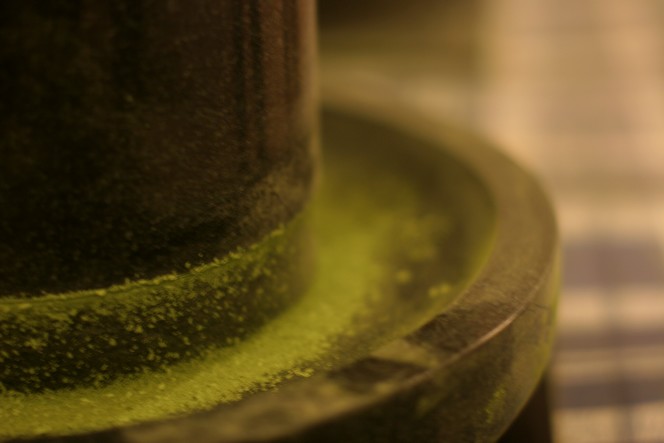 In Japan, a special tea is served during the Cha No Yu, the famous tea ceremony. It is called Matcha.
Matcha differs in appearance from other Japanese teas in that it is ground into a powder. In any other tea-producing country, tea that comes in broken leaf or dust form would be a sign of poor quality, but in Japan, Matcha is one of the most renowned teas due to its high quality. It comes from a shade-grown variety of plant called Tencha. The tea leaves are ground in a stone mill which is filled from the top. The result is this very fine powder which, as you can see from my photo, collects around the edge of the two stones that rotate across each other and push the tea to the outside.
Posted in Country : Japan by François-Xavier Delmas | Tags : Cha No Yu, Country : Japan, matcha, tea leaves, Tencha, Thaishola
The author
François-Xavier Delmas is a passionate globetrotter. He's been touring the world's tea plantations for more than 20 years in search of the finest teas. As the founder of Le Palais des Thés, he believes that travelling is all about discovering world cultures. From Darjeeling to Shizuoka, from Taiwan to the Golden Triangle, he invites you to follow his trips as well as share his experiences and emotions.
Articles classified by themes
Blogs on tea in English
Blogs on tea in French
Cooking
Links to Le Palais des Thés
Past travels