Category : Country : Japan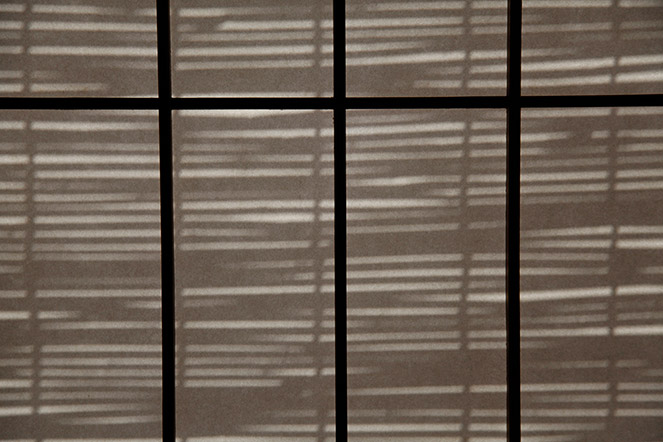 For anyone interested in Japan, I recommend reading "In Praise of Shadows" by Junichiro Tanizaki. The author invites us not to view Japan through western eyes, but to take a wider perspective on what we call technical progress. He teaches us, beautifully, to look at the interior of a house. He talks about rays of sunshine that we in the West love to allow into our homes, while in Japan, they filter the light. This gives it a diffuse quality, rather than flooding everything with its intensity. It creates shadows, and gives things and people intimacy and mystery.
Posted in Country : Japan by François-Xavier Delmas | Tags : Country : Japan, Junichiro Tanizaki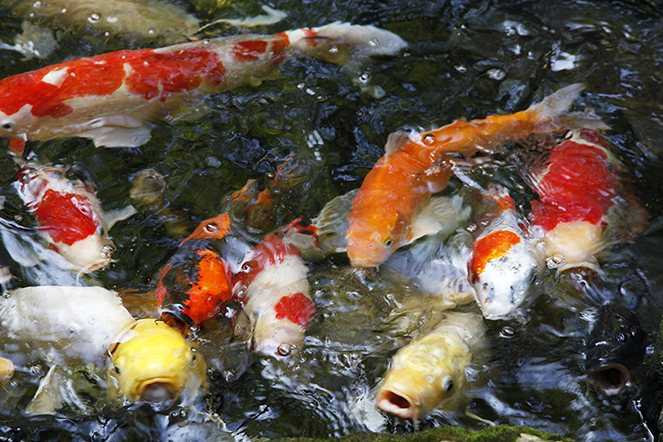 There are different ways to start the day. You can get up and get straight down to work, taking refuge in activity. You can also take time to observe nature, to contemplate a corner of our beautiful planet. To admire its beauty, the colours of a sunrise, the singing of a bird, the smell of damp earth. This morning, in Kyoto, I took a few steps out onto the balcony, I sat down on the little bridge that extends out from it, and spent a long time rejoicing in the presence of these beautiful carps.
Posted in Country : Japan by François-Xavier Delmas | Tags : Country : Japan, Kyoto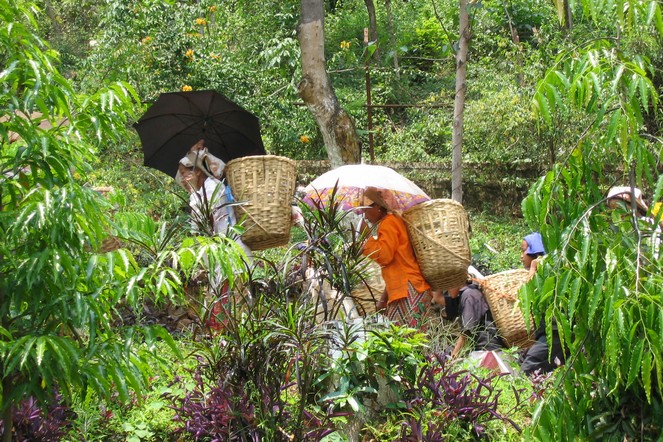 In Japan, when you receive a gift, you don't open it. You don't feel the need to. First, you admire the wrapping, then you thank the person who has given it. You are touched by their attention. You are very happy. You still don't open it.
This year, what if we too were satisfied with the happiness of receiving a gift, without wondering what it was? What if we took the time to experience fully this wonderful moment, when someone shows us how much they care?
I wish you a very happy festive season!
Posted in Country : India, Country : Japan by François-Xavier Delmas | Tags : Country : Japan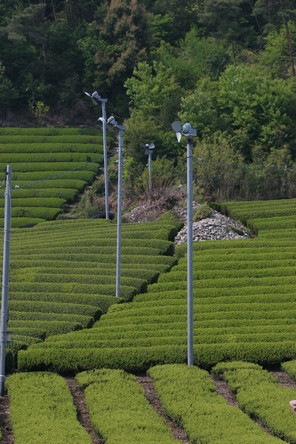 Because tea plants don't like frost, Japanese tea fields are populated by strange shapes. When their blades are turning at the top, these fans prevent freezing air from stagnating above the bushes.
Posted in Country : Japan by François-Xavier Delmas | Tags : Japanese teas, tea fields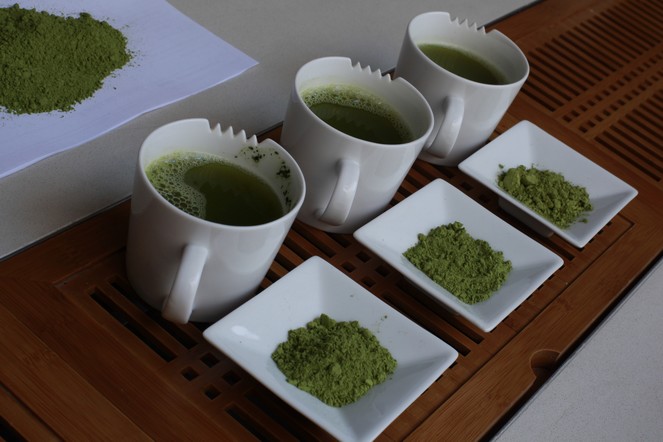 Every day, I have the pleasure of tasting very different teas. But the technique is always the same, and in each tasting session my senses are alive to the experience. I pay as much attention to the tea's colour, smell and texture as to its flavours.
Here, I'm tasting three different cooking matchas in order to choose the best one. This powdered green tea from Japan can be used to flavour your cakes, sorbets and other dishes. Even a Christmas log, why not?
Posted in Country : Japan, Professional tasting, Recipes by François-Xavier Delmas | Tags : green tea, matcha, professional tea tasting
The author
François-Xavier Delmas is a passionate globetrotter. He's been touring the world's tea plantations for more than 20 years in search of the finest teas. As the founder of Le Palais des Thés, he believes that travelling is all about discovering world cultures. From Darjeeling to Shizuoka, from Taiwan to the Golden Triangle, he invites you to follow his trips as well as share his experiences and emotions.
Articles classified by themes
Blogs on tea in English
Blogs on tea in French
Cooking
Links to Le Palais des Thés
Past travels