Category : Country : Japan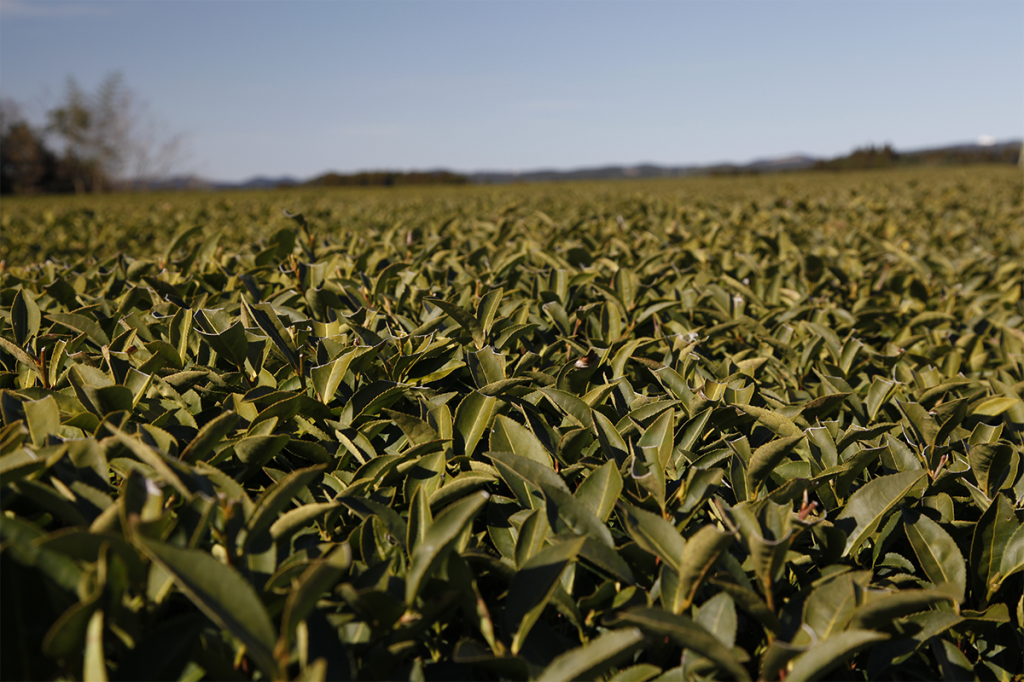 Last week I talked about how the mixing of tea leaves by Japanese co-operatives can limit the range of flavours in the country's teas, but there are also some very positive developments coming from Japan. For example, a few decades ago, the country could be described as mono-cultivar: the vast majority of growers used the Yabukita variety. Happily, today, there are an increasing number of cultivars used in Japan, such as sae-midori, oku-hikari and asatsuyu. A greater range of cultivars means that once the tea is infused, it produces a wider palette of aromas and flavours. And that is good news for tea lovers.
Posted in Country : Japan by François-Xavier Delmas | Tags : Country : Japan, fields of tea, variety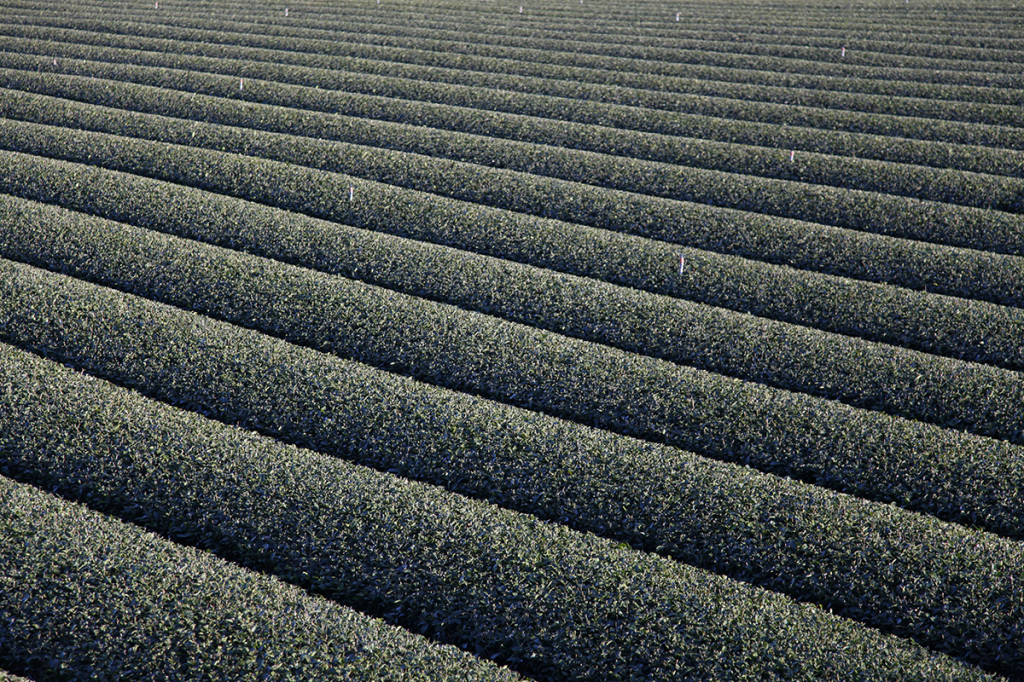 I have a regret when it comes to Japanese teas. My Japanese friends know it and share it. It is this: in Japan, few farmers produce finished tea. They are not usually set up to do this in terms of equipment. Most farmers focus on growing the best possible tea and harvesting it at the optimal time, but then they immediately sell the fresh leaves to co-operatives, who finish the production process. However, these co-operatives don't keep the batches separate so they can process them individually. They put all the tea harvested by different farmers together. This results in a certain uniformity of flavour, whereas if each farmer took care of the production process right to the end, we would undoubtedly get a wider variety of flavours and aromas.
Posted in Country : Japan by François-Xavier Delmas | Tags : Country : Japan, tea production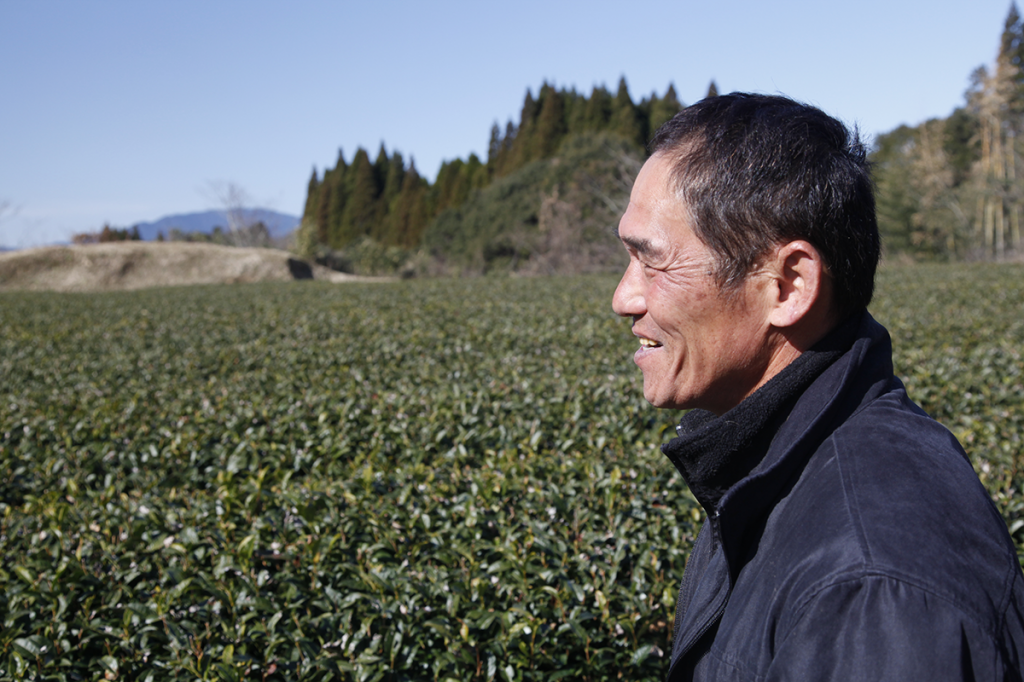 I'd like to introduce you to Mr Kumada. He lives with eight cats and grows tea on seven hectares in the extreme south of Japan, high above the city of Kagoshima, far from anywhere, even the smallest village. Mr Kumada took over from his father, who was also a farmer. But he only grows tea, unlike his father who also grew tobacco, and raised cows, pigs and silkworms. When I asked him what he'd like me to talk about on my blog, Mr Kumada immediately replied that he was proud of his farming methods, and of the organic certification he has obtained. He wants to keep the environment in the best possible condition; he is responsible for it, he says.
Mr Kumada produces green teas, of course, but also a black tea, which I've just chosen. It's the first time I've tasted such a good black tea from Japan, an interesting tasting experience. Mr Kumada's very likeable personality does play a part in my choice: I taste all teas blind, but it increases the pleasure I take in being able to promote his excellent tea.
Posted in Country : Japan by François-Xavier Delmas | Tags : Country : Japan, Kagosgima, organic tea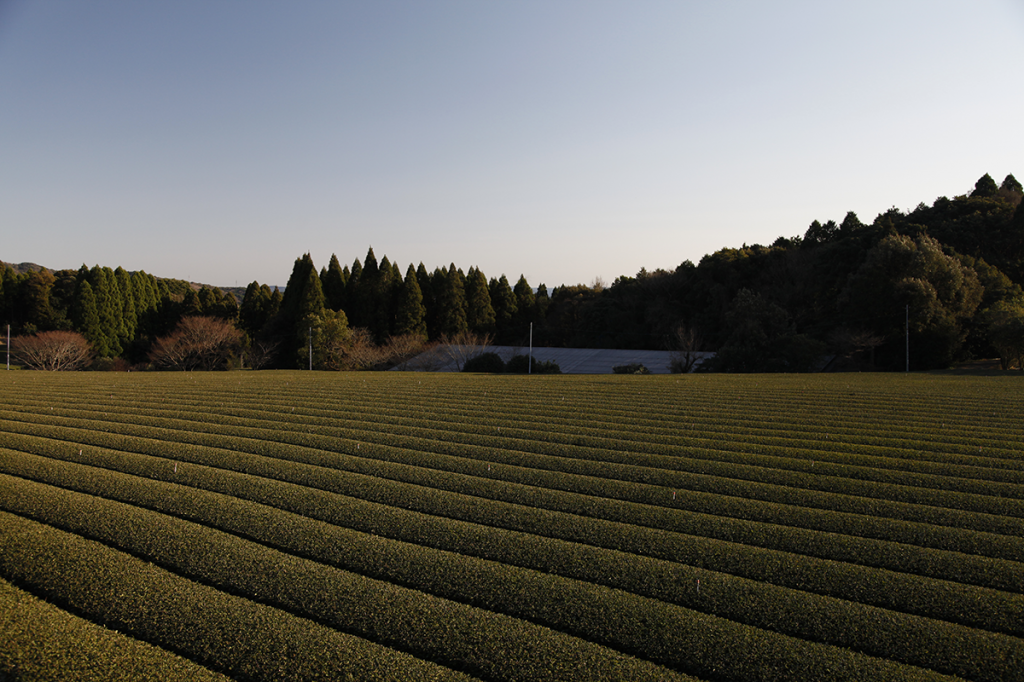 In Japan, harvesting is often done by machine due to the high cost of labour. So instead of picking the leaves every week, as is the practice in some parts of the world, they are harvested three times a year, in spring, summer and autumn. On the island of Kyushu, which is hotter than the islands further north, tea can be harvested four times a year – in April, June, August and October. The most prized harvest is the first one, known here and elsewhere in Japan as Ichibancha.
Posted in Country : Japan by François-Xavier Delmas | Tags : Country : Japan, tea fields, tea harvest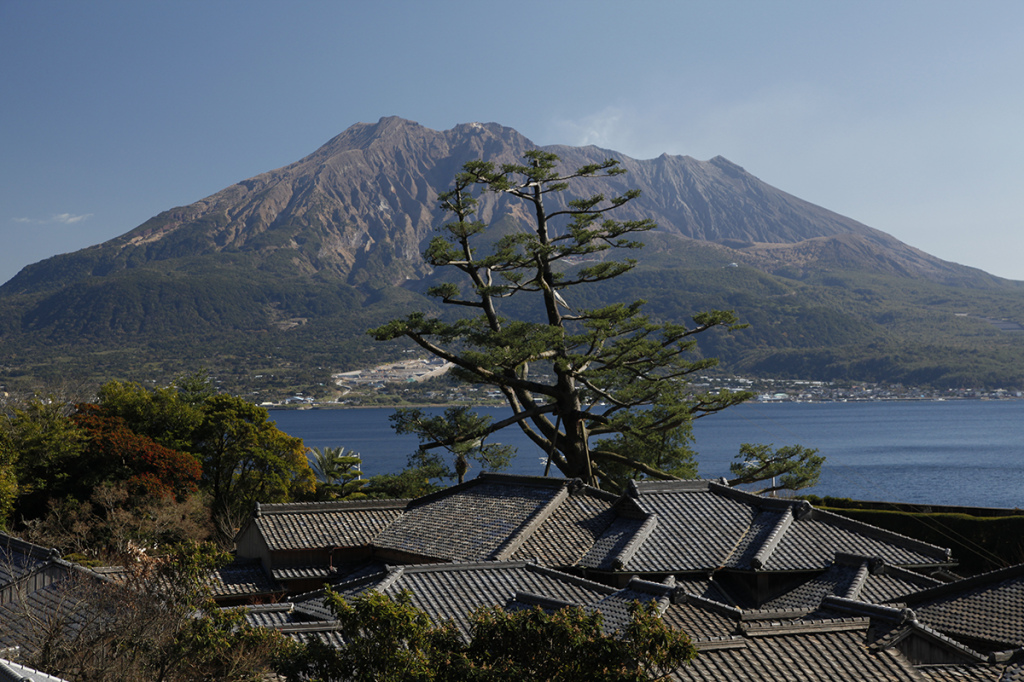 Tomorrow I'm leaving Japan and this island of Kyushu I love, this city of Kagoshima, this region of volcanoes, some of the most active on the archipelago. I'm leaving these beautiful and remote tea fields in the mountains, and I'll show you some photos of them soon. But today I want to share with you my favourite photo, it's of a volcano called Sakurajima, and I took it while at the Senga-en garden north of Kagoshima. This is one of the most beautiful bays in the world, and here, tea grows inland as well as on some of the islands that lie off the coast. Green tea, of course, but also some black teas that aren't always necessarily that special but are starting to sell as far away as Tokyo.
Posted in Country : Japan by François-Xavier Delmas | Tags : Country : Japan, Tea, volcano
The author
François-Xavier Delmas is a passionate globetrotter. He's been touring the world's tea plantations for more than 20 years in search of the finest teas. As the founder of Le Palais des Thés, he believes that travelling is all about discovering world cultures. From Darjeeling to Shizuoka, from Taiwan to the Golden Triangle, he invites you to follow his trips as well as share his experiences and emotions.
Articles classified by themes
Blogs on tea in English
Blogs on tea in French
Cooking
Links to Le Palais des Thés
Past travels