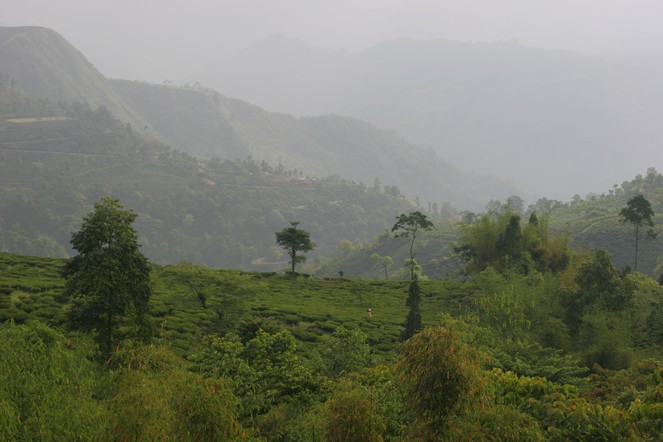 This morning, I had the pleasure of meeting Abhishek Bagaria, the owner of Phuguri Tea Estate, Orange Valley Tea Estate and Millikthong Tea Estate. He hopes to be able to go ahead with the harvesting on his various plantations in the next couple of weeks.
After a cold, dry winter, the weather conditions are now favourable. We must now just hope that the political tensions which have reignited over the thorny issue of autonomy for the Darjeeling region will not lead to strikes and road blocks.
There are still hurdles to overcome before we can enjoy these Darjeeling teas – but they will be worth the effort!
Posted in Country : India by François-Xavier Delmas | Tags : Darjeeling first flush, spring teas
The author
François-Xavier Delmas is a passionate globetrotter. He's been touring the world's tea plantations for more than 20 years in search of the finest teas. As the founder of Le Palais des Thés, he believes that travelling is all about discovering world cultures. From Darjeeling to Shizuoka, from Taiwan to the Golden Triangle, he invites you to follow his trips as well as share his experiences and emotions.
Articles classified by themes
Blogs on tea in English
Blogs on tea in French
Cooking
Links to Le Palais des Thés
Past travels