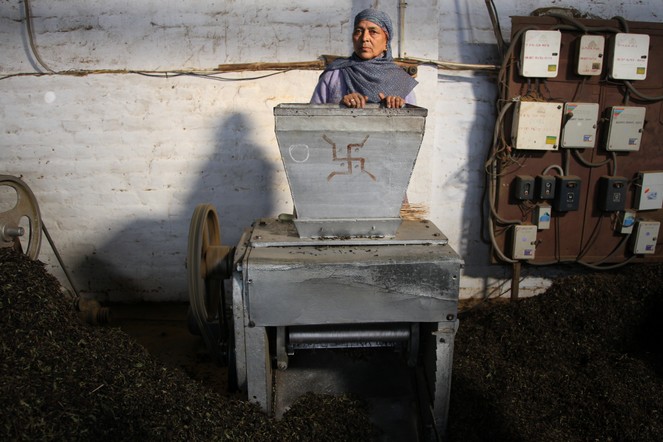 Sometimes you find green particles in black tea that are not the pale-green buds that often accompany a fine pluck.
The particles I'm talking about here come either from the rolling process, if the leaves get slightly broken, or when leaves that are a bit too big are put through a machine like this one, to make them smaller. Note the serious expression of this worker, who appears to blend in with her machine.
Posted in Country : India by François-Xavier Delmas | Tags : black tea, Tea
The author
François-Xavier Delmas is a passionate globetrotter. He's been touring the world's tea plantations for more than 20 years in search of the finest teas. As the founder of Le Palais des Thés, he believes that travelling is all about discovering world cultures. From Darjeeling to Shizuoka, from Taiwan to the Golden Triangle, he invites you to follow his trips as well as share his experiences and emotions.
Articles classified by themes
Blogs on tea in English
Blogs on tea in French
Cooking
Links to Le Palais des Thés
Past travels