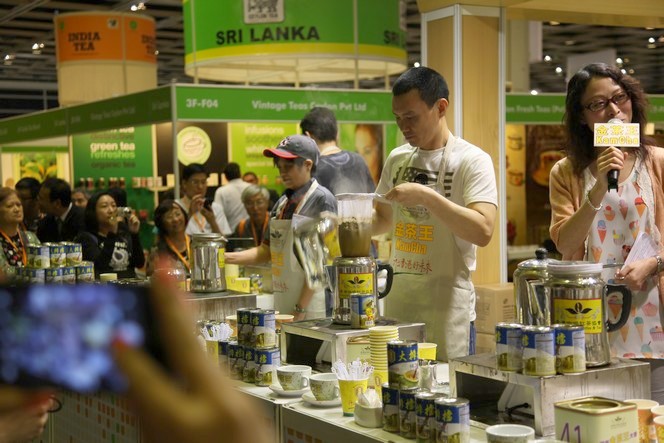 The Hong Kong tea fair is taking place at the moment, and the context is particularly difficult for western buyers. For the past few years, erratic weather conditions have affected harvests, and the quantities produced have fallen sharply. In addition, production costs, whether in India or China, have risen considerably, as has the cost of sea freight. What is more, the very low value of the euro is pushing up the price of tea, which is generally traded in dollars. On top of all this, in China and India, the world's two biggest tea producers, the middle classes, which did not exist in the recent past, now represent several hundreds of millions of people, many of whom enjoy drinking good quality teas. They aspired for so long, and now they have the means at their disposal. So in these two countries the domestic markets have expanded massively, and there are plenty of Indian and Chinese tea connoisseurs who are now buying the best teas that used to be reserved for export only. We can understand them, even if it is costly for us.
Posted in Country : China by François-Xavier Delmas | Tags : Hong Kong, Tea, teas
The author
François-Xavier Delmas is a passionate globetrotter. He's been touring the world's tea plantations for more than 20 years in search of the finest teas. As the founder of Le Palais des Thés, he believes that travelling is all about discovering world cultures. From Darjeeling to Shizuoka, from Taiwan to the Golden Triangle, he invites you to follow his trips as well as share his experiences and emotions.
Articles classified by themes
Blogs on tea in English
Blogs on tea in French
Cooking
Links to Le Palais des Thés
Past travels