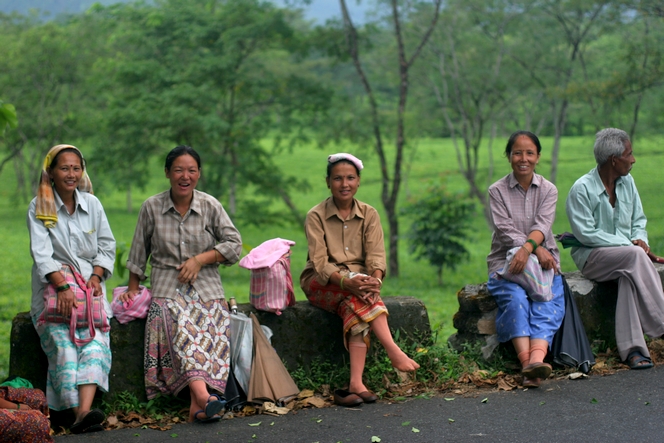 We have just received a new first flush Darjeeling, Longview DJ1, the first lot of the year from the Longview Tea Estate. Because of its location, this garden fortunately avoided the road blocks recently put in place, which I told you about last time, and managed to get its tea to Kolkata.
In the mouth, this tea develops planty, almondy notes. It has a fresh start, followed by delicate aromas of camphor.
These smiling faces belong to pluckers who work at Longview, enjoying a well-earned break.
Posted in Country : India by François-Xavier Delmas | Tags : Darjeeling first flush, Kolkata, Longview Tea Estate, Tea, tea pluckers
The author
François-Xavier Delmas is a passionate globetrotter. He's been touring the world's tea plantations for more than 20 years in search of the finest teas. As the founder of Le Palais des Thés, he believes that travelling is all about discovering world cultures. From Darjeeling to Shizuoka, from Taiwan to the Golden Triangle, he invites you to follow his trips as well as share his experiences and emotions.
Articles classified by themes
Blogs on tea in English
Blogs on tea in French
Cooking
Links to Le Palais des Thés
Past travels