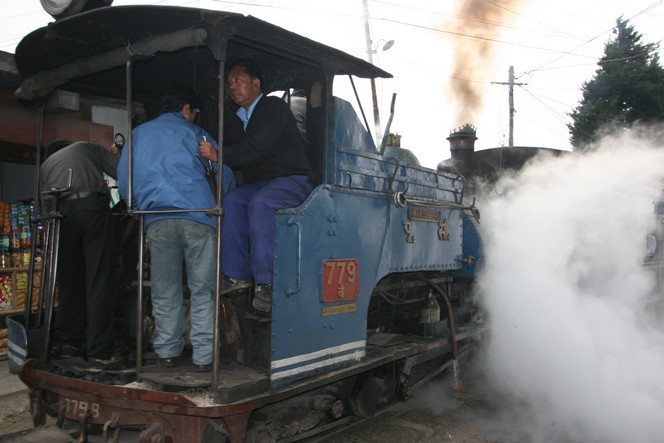 I stand back to let the little Darjeeling train past, the famous "Toy Train". I do so quickly as it isn't always easy to know which direction it is travelling in. The whistle blows and amidst a terrible racket, here it is starting to gather speed. It is manoeuvring right in the middle of the street, surrounded by people and traffic. We can guess from the tense face of the driver, who has his back to the engine and is steaming straight ahead, that it isn't an easy task.
Posted in Country : India by François-Xavier Delmas | Tags : Country : India, Darjeeling, little Darjeeling train, Toy Train
The author
François-Xavier Delmas is a passionate globetrotter. He's been touring the world's tea plantations for more than 20 years in search of the finest teas. As the founder of Le Palais des Thés, he believes that travelling is all about discovering world cultures. From Darjeeling to Shizuoka, from Taiwan to the Golden Triangle, he invites you to follow his trips as well as share his experiences and emotions.
Articles classified by themes
Blogs on tea in English
Blogs on tea in French
Cooking
Links to Le Palais des Thés
Past travels