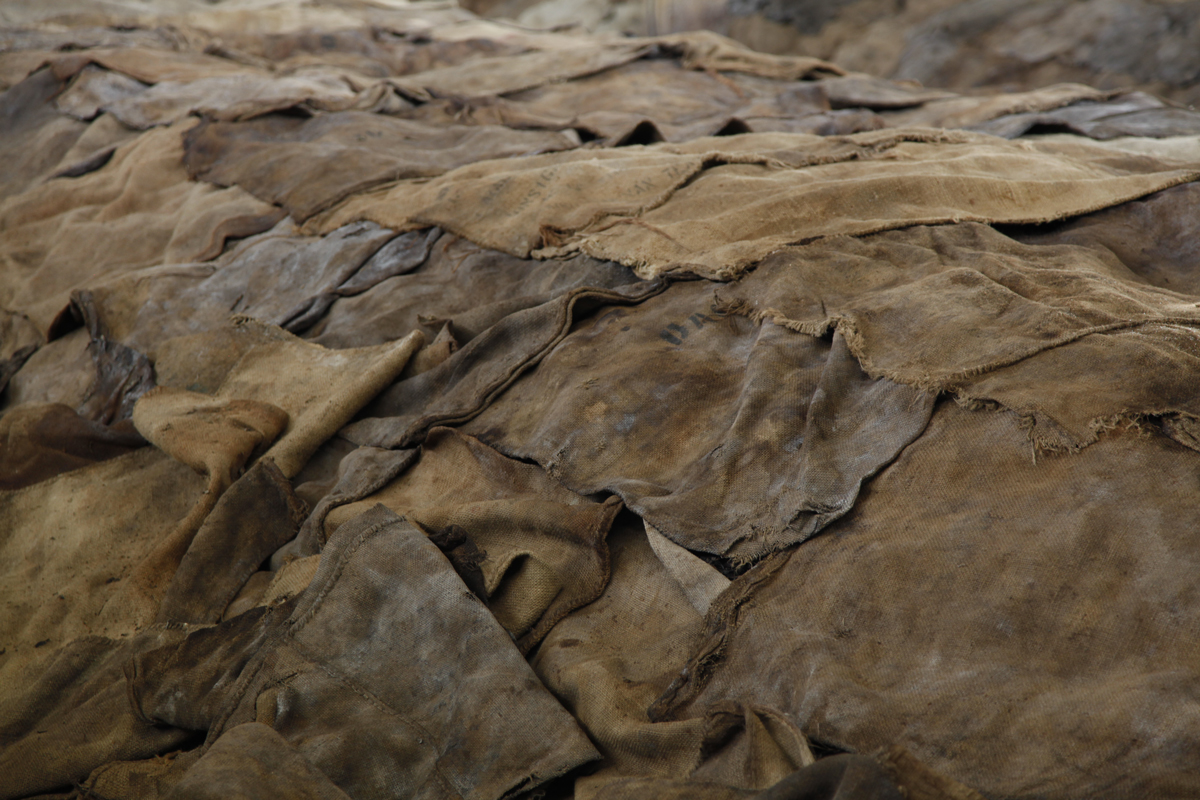 What possible connection could there be between these tattered old cloths and tea? Simple: these thick cloths are used to cover piles of tea leaves, keeping the oxygen out. In the damp, dark environment, the tea will ferment. This is a crucial step in processing cooked pu erh teas. Every day, someone will check the temperature of the leaves, letting in a bit of air if they get too warm. They will also dampen the leaves several times over the forty days or so of ripening, covering them again immediately each time.  In the cup, cooked pu erh teas develop notes of wood, undergrowth, caves, damp earth, straw, humus, leather, and liquorice, and it makes me smile to think that these cloths with their shades of brown express the same sense of autumn as the scent bouquet of the teas they cover.
Posted in Producing tea by François-Xavier Delmas | Tags : cover, manufacture, pu erh
The author
François-Xavier Delmas is a passionate globetrotter. He's been touring the world's tea plantations for more than 20 years in search of the finest teas. As the founder of Le Palais des Thés, he believes that travelling is all about discovering world cultures. From Darjeeling to Shizuoka, from Taiwan to the Golden Triangle, he invites you to follow his trips as well as share his experiences and emotions.
Articles classified by themes
Blogs on tea in English
Blogs on tea in French
Cooking
Links to Le Palais des Thés
Past travels