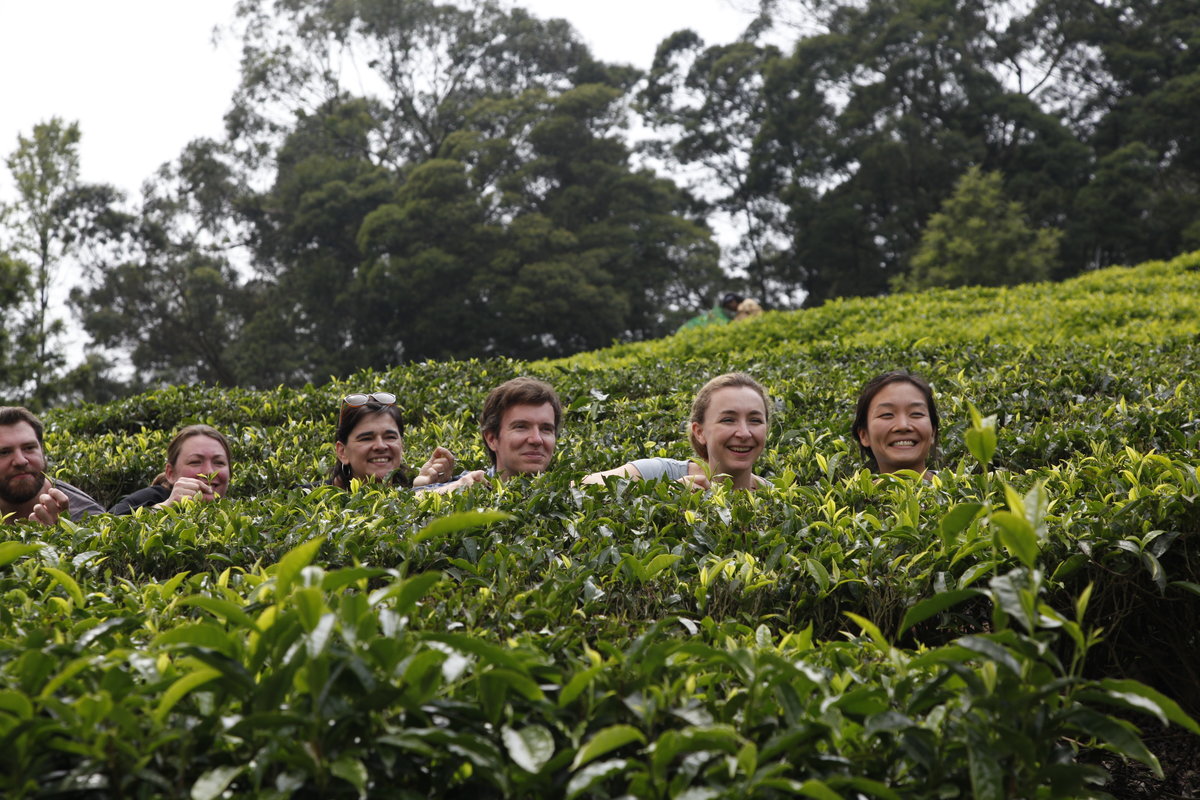 In this blog, which is celebrating its seventh year, I love to talk about the work I've been doing for more than 30 years; my job is my passion. Part of the joy comes from sharing it in situ with my colleagues at Palais des Thés and showing them what I do every day. They accompany me on tours around the tea fields and I share with them the time I spend with farmers and planters, which is so important in my view, learning about every aspect of their work and their life. Here, from left to right, are Benoît (poor framing on my part has deprived him of his right ear), Audrey, Sylvie, Frédéric, Constance and Linda, who don't look unhappy to be on the trip.
Posted in Palais des Thés by François-Xavier Delmas | Tags : Palais des Thés, passion, team
The author
François-Xavier Delmas is a passionate globetrotter. He's been touring the world's tea plantations for more than 20 years in search of the finest teas. As the founder of Le Palais des Thés, he believes that travelling is all about discovering world cultures. From Darjeeling to Shizuoka, from Taiwan to the Golden Triangle, he invites you to follow his trips as well as share his experiences and emotions.
Articles classified by themes
Blogs on tea in English
Blogs on tea in French
Cooking
Links to Le Palais des Thés
Past travels