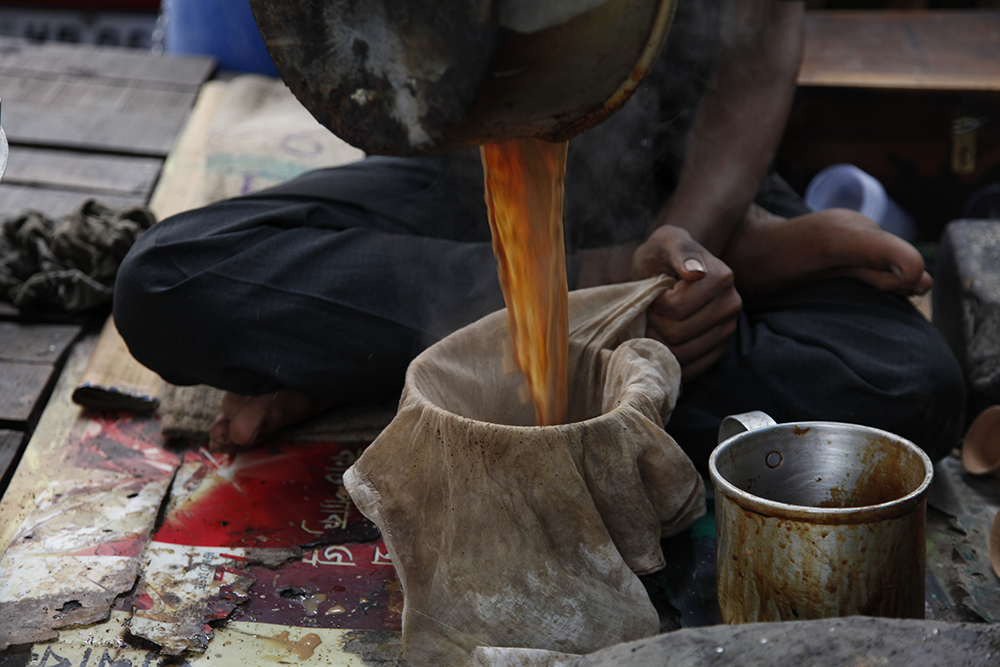 You know how they are, tea drinkers – they can be obsessive. They save a special teapot for a particular tea, they infuse some teas for exactly three minutes and 45 seconds in water at 85°C, others for just two minutes in water at a maximum temperature of 60°C.
So this photo I took in Kolkata makes me smile. Firstly, because I really enjoy drinking chai when I'm in India. Secondly, because all the tea-drinker's principles have gone out of the window here. This chai wallah boils up his water, puts milk in his tea, adds a load of spices and works in basic conditions, seated on a scrap of cardboard placed on the pavement, without fanfare. And that's what tea is about, too: simply made, with care, and an absolutely delicious drink in a cup. Chai is great!
Posted in Country : India by François-Xavier Delmas | Tags : chai, Kolkata
The author
François-Xavier Delmas is a passionate globetrotter. He's been touring the world's tea plantations for more than 20 years in search of the finest teas. As the founder of Le Palais des Thés, he believes that travelling is all about discovering world cultures. From Darjeeling to Shizuoka, from Taiwan to the Golden Triangle, he invites you to follow his trips as well as share his experiences and emotions.
Articles classified by themes
Blogs on tea in English
Blogs on tea in French
Cooking
Links to Le Palais des Thés
Past travels