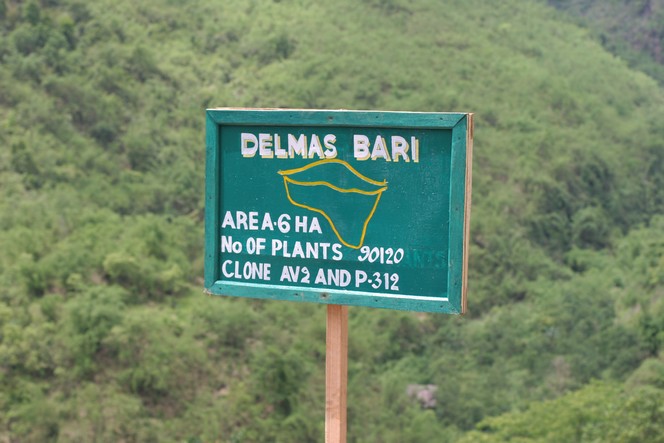 It must be nearly 10 years since a plot of land on the North Tukvar estate was given my name. In high season, these hectares produce a remarkable tea thanks to the skill of the planter, of course, but also because of the quality of the tea plants selected. They are among my favourites.
For the first time, a single lot of tea from this plot has arrived in Paris. For fans of delicate, fruity, vegetal notes and the fragrance of white flowers, this is its name: Darjeeling North Tukvar DJ14 Delmas Bari.
Posted in Country : India by François-Xavier Delmas | Tags : Darjeeling, Delmas Bari, North Tukvar, Tea, tea plants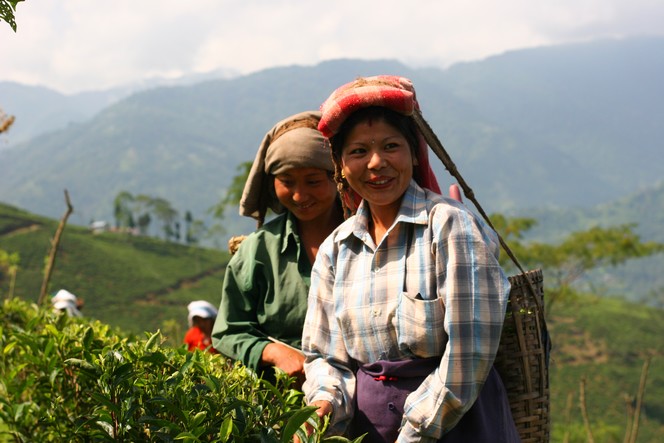 Carine Baudry, head of the Tea School, has just returned from Darjeeling. The trip was organised by the school to allow some of the students to visit the plantations and gain a first-hand understanding of how tea is made. Carine and her eight students stayed in the beautiful surroundings of a tea garden and observed every stage in the production process. They met several planters and were able to ask plenty of questions. They also visited Delmas Bari and admired the breathtaking landscapes of this Himalayan region. And there were plenty of opportunities to meet the smiling tea pluckers, like the two women pictured here.
Posted in Country : India, Palais des Thés by François-Xavier Delmas | Tags : Darjeeling, Delmas Bari, tea garden, tea pluckers, Tea School
The author
François-Xavier Delmas is a passionate globetrotter. He's been touring the world's tea plantations for more than 20 years in search of the finest teas. As the founder of Le Palais des Thés, he believes that travelling is all about discovering world cultures. From Darjeeling to Shizuoka, from Taiwan to the Golden Triangle, he invites you to follow his trips as well as share his experiences and emotions.
Articles classified by themes
Blogs on tea in English
Blogs on tea in French
Cooking
Links to Le Palais des Thés
Past travels