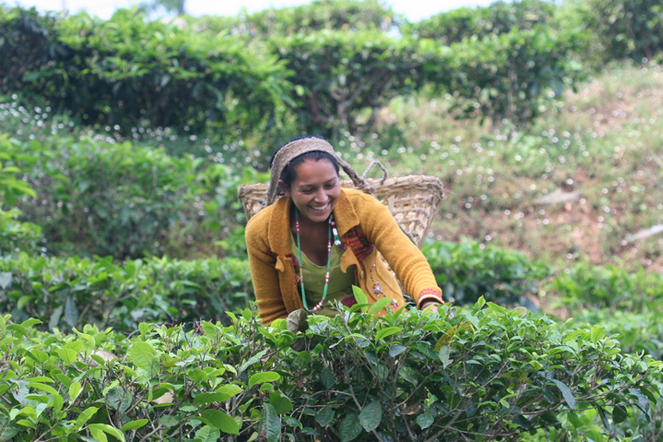 As happens every year at the same time, the first samples of first-flush Darjeelings are starting to arrive. There are never many during the first week, then during the peak of the season, around the end of March, I can taste dozens every day. Each one represents a very small batch of about 100 kilos. I have just chosen two: the Rohini "early spring" and the Longview FTGFOP1 ex-5. They are characterised by their fresh, vegetal, floral and zesty notes.
Posted in Country : India by François-Xavier Delmas | Tags : Country : India, Darjeeling, Darjeeling first flush, tea plucking
The author
François-Xavier Delmas is a passionate globetrotter. He's been touring the world's tea plantations for more than 20 years in search of the finest teas. As the founder of Le Palais des Thés, he believes that travelling is all about discovering world cultures. From Darjeeling to Shizuoka, from Taiwan to the Golden Triangle, he invites you to follow his trips as well as share his experiences and emotions.
Articles classified by themes
Blogs on tea in English
Blogs on tea in French
Cooking
Links to Le Palais des Thés
Past travels