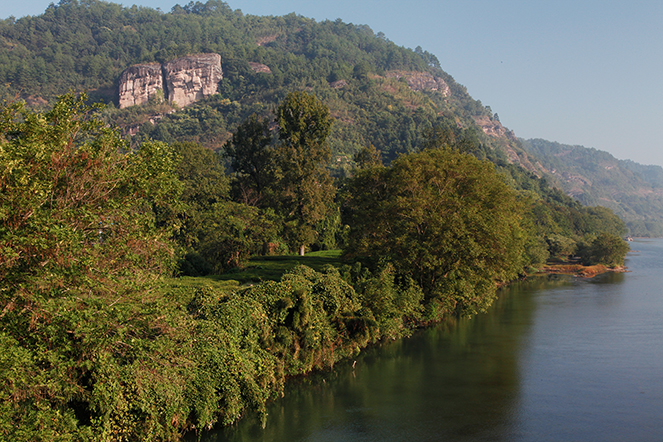 Often I find myself surrounded by mountains covered in tea bushes, and I love these spectacular, grandiose landscapes. But I also enjoy contemplating intimate gardens, discovering a few hidden rows of tea plants, so verdant yet out of sight. This secluded garden that stretches along the riverbank, sheltered by large trees and overlooked by rocky outcrops, is situated in the Wuyishan region. If you are in this part of China, you too may be able to spot these beautiful shrubs growing in the middle of the countryside.
Posted in Country : China by François-Xavier Delmas | Tags : Country : China, Gardens, Landscapes
The author
François-Xavier Delmas is a passionate globetrotter. He's been touring the world's tea plantations for more than 20 years in search of the finest teas. As the founder of Le Palais des Thés, he believes that travelling is all about discovering world cultures. From Darjeeling to Shizuoka, from Taiwan to the Golden Triangle, he invites you to follow his trips as well as share his experiences and emotions.
Articles classified by themes
Blogs on tea in English
Blogs on tea in French
Cooking
Links to Le Palais des Thés
Past travels