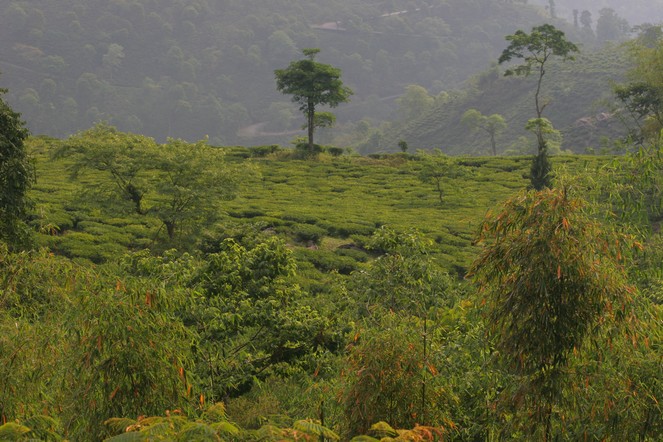 At the moment I'm tasting some delicious teas from Darjeeling. The autumn harvest (third flush) is early, and I have just chosen a Phuguri DJ168 as well as a Margaret's Hope Pure Clonal DJ512; both are quite exceptional. They should arrive in France in about 10 days. As connoisseurs know, and to simplify a little, autumn Darjeelings are generally more woody than summer Darjeelings (second flush), which in turn are fruitier than spring Darjeelings (first flush). Whatever the season, though, these teas grow on mountains that offer breathtaking views.
Posted in Country : India, Places I like in Darjeeling by François-Xavier Delmas | Tags : autumn flush, Darjeeling, Margaret's Hope, Phuguri
The author
François-Xavier Delmas is a passionate globetrotter. He's been touring the world's tea plantations for more than 20 years in search of the finest teas. As the founder of Le Palais des Thés, he believes that travelling is all about discovering world cultures. From Darjeeling to Shizuoka, from Taiwan to the Golden Triangle, he invites you to follow his trips as well as share his experiences and emotions.
Articles classified by themes
Blogs on tea in English
Blogs on tea in French
Cooking
Links to Le Palais des Thés
Past travels