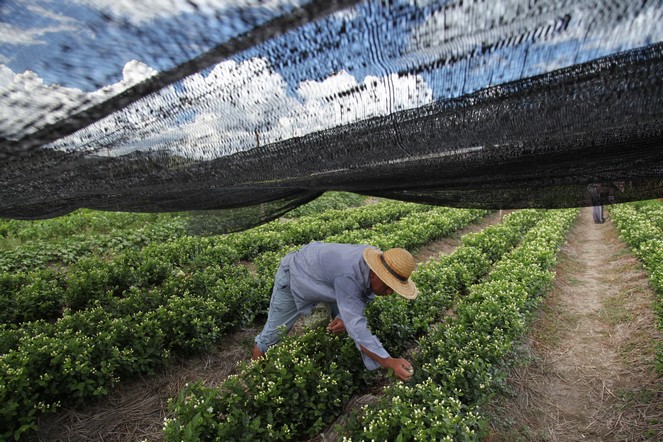 It is difficult to imagine the amount of work that goes into making the tea we drink. To produce one kilo of a top quality jasmine tea, for example, it takes 2.5 kilos of jasmine flowers, no less. With 100 flowers, you can make just 25 grams. So no fewer than 10,000 flowers, individually picked by hand, are needed to scent a kilo of tea. And the plucking of flowers in the time-honoured tradition, which I witnessed last week in southern China, sometimes takes place in scorching temperatures.
Posted in Country : China by François-Xavier Delmas | Tags : jasmine tea
The author
François-Xavier Delmas is a passionate globetrotter. He's been touring the world's tea plantations for more than 20 years in search of the finest teas. As the founder of Le Palais des Thés, he believes that travelling is all about discovering world cultures. From Darjeeling to Shizuoka, from Taiwan to the Golden Triangle, he invites you to follow his trips as well as share his experiences and emotions.
Articles classified by themes
Blogs on tea in English
Blogs on tea in French
Cooking
Links to Le Palais des Thés
Past travels