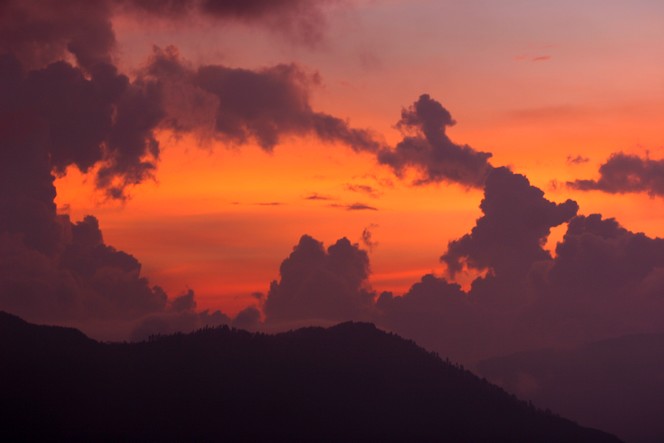 The sun sets over Darjeeling. If you manage to find a good vantage point from the city centre, this is the view you will get. In this part of the world, the morning skies are often very clear. However, in the evening it can be difficult to spot a patch of sky that is free from cloud, as this is when they like to gather. They come from the Terai plain, or sometimes form right here, in the bottom of the valley. They have nowhere else to go, as they are surrounded by mountains.
This red sky is the old year. Soon it will be night and a new year, 2011, with new roads for us to travel together. New harvests, new delights… I'd be delighted if you'd accompany me.
Posted in Country : India, Places I like in Darjeeling by François-Xavier Delmas | Tags : Country : India, Darjeeling, Terai
The author
François-Xavier Delmas is a passionate globetrotter. He's been touring the world's tea plantations for more than 20 years in search of the finest teas. As the founder of Le Palais des Thés, he believes that travelling is all about discovering world cultures. From Darjeeling to Shizuoka, from Taiwan to the Golden Triangle, he invites you to follow his trips as well as share his experiences and emotions.
Articles classified by themes
Blogs on tea in English
Blogs on tea in French
Cooking
Links to Le Palais des Thés
Past travels