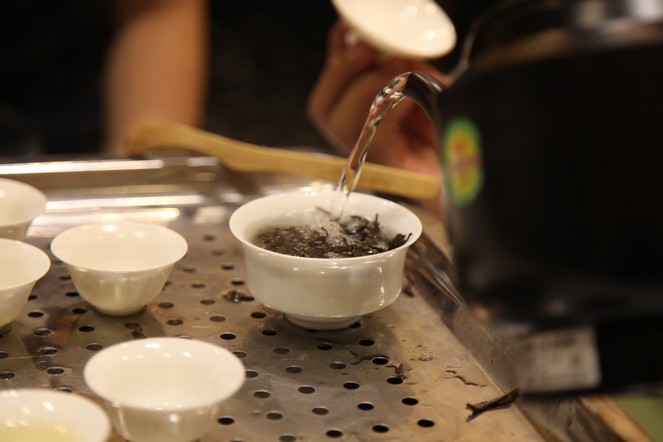 Some teas suffer from being infused in water that is too hot. On this subject, I'd like to tell you that you cannot make a good cup of tea if the water has been boiled, even if it is then left to cool down. In fact, when water boils, the oxygen evaporates, and the tea leaves need this oxygen during infusion to release all their flavours and aromas.
Posted in Professional tasting by François-Xavier Delmas | Tags : preparing tea, Tea, water
This morning I took off for India.
I'm not yet travelling on a prayer mat or on one of these flags fluttering in the wind, but that doesn't mean I am not unmoved by the intense mystique of this country, its poetry.
These materials you see here symbolise the sky, the earth, water, fire and air, depending on their colour. On each of these flags are printed prayers that are carried off by the wind.
Posted in Country : India by François-Xavier Delmas | Tags : air, Country : India, earth, fire, flags, poetry, water
The author
François-Xavier Delmas is a passionate globetrotter. He's been touring the world's tea plantations for more than 20 years in search of the finest teas. As the founder of Le Palais des Thés, he believes that travelling is all about discovering world cultures. From Darjeeling to Shizuoka, from Taiwan to the Golden Triangle, he invites you to follow his trips as well as share his experiences and emotions.
Articles classified by themes
Blogs on tea in English
Blogs on tea in French
Cooking
Links to Le Palais des Thés
Past travels